Open Thread – Weekend 11 Sept 2021
---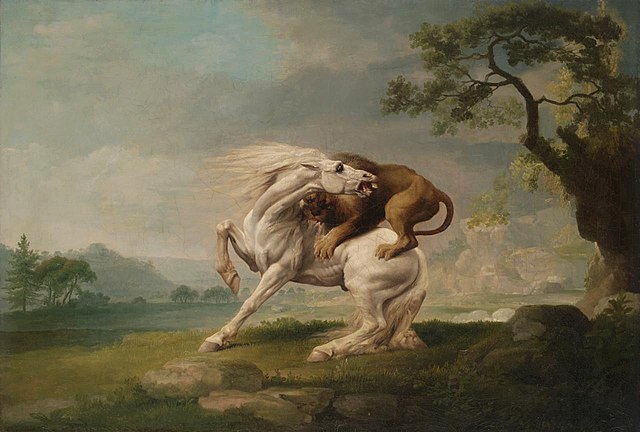 ---
I saw during the past week a proposal to put Covid into the annual flu-vax mix, so we can have one jab for a whole lot viruses. An eternal income per person per year ( even twice a year for the zealous) for the vaccine producers.

Could just be the social cost of living to a ripe old age with health intact. It didn't happen so much in past eras. Keep it mainly for the elderly and those who want it though, and maybe make it user-pays on a means-test basis? Covid, when it becomes endemic, should provide its own recurrent infectivity that younger immune systems hardly notice fending off, which they will do.

If you are a bloke SFW, here's a better Idea.
Fight.
Too many submissives have been saying….just go fishing,……..you've heard them….go camping, get away, live your life, try not to worry blah blah..none of it will mhelp a man who understands none of it will do you any good whatsoever.
A basic reality check.
THIS HAS HAPPENED.
YOU and your countrymen have been wronged and people are at war with you and want to kill you. Are you going to let them do it to you?
Because if you do it by your own hand, they won, and they killed you, because a free man like you would never take the option.
It's important to not listen to cowards and the submiussive, as it won't help at all.
Be realistic.
Look at what your strengths and weaknesses are, and understand a sane mind should be full of rage, depressed, worried etc.
These are signs they haven't got your sanity, and of that you should be extremely proud.
Work out how you can fight.
Learn how to live and also how to die……
Very important.
No one here by age of physical disability cannot do something, and the tide is turning.
Find joy in the fight.
Find peace in the fact you know you are doing all you can to resist this, even if we lose.

It'll be a bad number for Victoria today and the WuFlu is spreading outside the northern suburbs.

How our increasingly unhinged premier will react is the real story.

I suspect Sutton may break ranks if Dan seeks further absurd and illogical cruelties.

TaliDan's is fast running out of distraction squirrels as the NSW keeps the virus in a holding pattern. Huge increases in Victoria will throw the public's gaze onto the incompetence of our progressive public system.

It was designed for political purpose and therefore is unfit for service.

Thanks Rosie and Lizzie, up till now it's always been personal circumstances that have gotten to me, depression runs in the family and I know that eventually time passes and things get better. This time it's different, it's what our elites are doing to us and our kids. I really can't see things getting much better. my grandkids will never know the freedom we had. It all started with seatbelt laws and ever since they have found things to protect us from, now they are going to endlessly protect us from diseases it seems, there will never be an end to it. I've got six kids, 7 grandkids, my youngest son is in y12. The youngest daughter is doing uni in Melbourne, when you're 18 to 20 or so it should be the best time of your life, well not for them, no social life, no going out, masks everywhere and almost compulsory vaxxes. They will never know freedom.

One thing that has always bothered me about the rush to jab the elderly is that they are almost all on a cocktail of drugs for various conditions, and the interactions between the other medications and the various jabs are completely unknown.

Hmmm.

It became necessary to destroy the town to save it.

– Major Phil Cannella, US Army, to an AP reporter, February 1968

Struth, agree, happy to live and happy to die, but this isn't about me it's about what is happening to our young people and young families, I can't see this ending. I'll do what I can, I mentioned the other day that I resigned from the LDP not because they're no good but because they are a little limp when it comes to fighting these fools. I joined the Untied Aus Party as it seems more muscular and keen to take the diktators on. If they fail I believe we're doomed to live as serfs for a hundred years or more.

As of writing, 89 percent of the population over the age of 16 have received a first dose of a coronavirus vaccine, while almost 80.8 percent have had both doses.

It comes as reports suggested the UK could re-enter lockdown in October to curb hospitalisations.

It's almost as if the vaccines are irrelevant and it's simply flu season/non-flu season that drives the whole thing. You would think our clever elite would twig to it.

Yep, fight it sfw.

Your doing something by spreading logic to the people you talk to.
They may bat it back but underneath it hits home when the elites introduce more absurdities.
My latest tactic is to tell people I'm sick of being humiliated and shamed by our leaders.
This hits home with the blokes.

Boambee John says:
September 12, 2021 at 8:05 am

Look at most of the "journalists" on TV

Leaving aside the old hags who have been there forever (Hello Lisa Wilkinson), modern female TV journos are recruited exclusively from the YFP demographic.

Young, female, photogenic. Brains not essential.

It has always been thus, the pretty ones worked in television and the rest of them on newspapers or radio. Then once the bloom wears off they get new dewy reporters, newsreaders or weather girls.

The reasons Ann Sanders has been in her spot so long is that she still looks quite good, has not caused any scandals and 4 pm time slot is not prime time.

Anyone know if members of the NSW Parliament and their staffers are required to get vaccinated?

New South Wales
Vaccination will be compulsory for more than half of NSW's public sector workers. But not for our parliament

What grates on me about our current situation is that we have been sentenced to house arrest, some of us even solitary confinement, of undetermined length for something we did not do. We are being punished for the sins and crimes of our betters, those who were and are still paid to do their job properly. Since they get to decide who gets punished then of course it will not be them but us.

This has damaged the social contract far more than anyone could have foreseen. You cannot have a free society when the government and bureaucracy have lost the confidence and assent of the populace.

This, below, shows the good commentary running strongly in favour of freedom of vaxx choice, under the heavily pro-vaxx and pro-compulsion commentary of a very ususal suspect, Cameron Stewart.

Erasmus
1 HOUR AGO
I don't get it.
Why would the vaccinated, like me, worry about other people making a different choice?
If the vaccines work, I'm protected from serious illness. I can still get infected and I can still infect other people, but I am personally unlikely to suffer serious symptoms, if any at all.
So why would I be frightened of being in a restaurant with unvaccinated people?
Surely it is those people who are at risk from me rather than the reverse, and if they are content to take that risk, why should it upset me?
There is absolutely no logic at all in the plans to exclude the unvaccinated from society.
In the end, we are all responsible for our own health decisions. Governments have no more right to coerce us into getting vaccinated than they have to force us to exercise or eat healthy food.
This is just another example of fear being used to further increase the authoritarian grip of governments on every aspect of our lives.

This sensible comment has over 150 uptick likes on it already.

P says:
September 12, 2021 at 8:41 am
Anyone know if members of the NSW Parliament and their staffers are required to get vaccinated?
New South Wales
Vaccination will be compulsory for more than half of NSW's public sector workers. But not for our parliament

Us and them. We are expendable, they have the power to make sure they are not.

You would think that just for the sake of optics they would make sure "we're all in this together".

In a display of vapidity rarely seen outside of watching bugs crawl into Venus fly traps, a plastic-infused socialite backs up another plastic-infused socialite (the Hun):

Socialite Laurina Fleure says her heart goes out to Nadia Bartel after the celebrity WAG was filmed snorting white powder off cheap crockery in a video posted to social media.

Fleure, who experienced her own social media nightmare when a video of her indulging in a mystery powder at a party went viral in March, said she felt deeply for Bartel.

"My heart goes out to Nadia. I know the excruciating humiliation of having your privacy violated," she said.

Yes. Your privacy violated, when you make bazillionty gazillions out of poncing around in public and fleecing the gullible for fashion and 'wellness options'.

Obviously, there's a BFF vacancy going in the Nadia Coppolino-Bartel camp after the last one gave her the finger by posting footage of Nads doing nose beers.

The Cat is a little team of liberty fighters pouring the cold water of sanity on the uncontrolled madness of unfettered government.

Yes it is. But comments on The Australian that are now being allowed through more often than not (a change since some of us dumped subscription) show that there are many more of the same fighting spirit than just those few who show up here. This is a wider movement that we are part of and can help sustain.

I wonder how unvaxxed parliamentarians will be able to travel? Will they walk?

Or if they can have people around to their place for a meal? Or spend Christmas with their vaxxed families? Will they be made to sit outside restaurants or forbidden altogether? How about campaigning, their offices and workers, their friendship groups?

It's all very mysterious how this will work out for them.

Ha ha. Just listening to the usual derros, salt of the Earth types and weirdos who ring Macca on Sunday (what do they do for the rest of the week?) and one guy starts rabbiting on how they are using chemtrails to keep people inside so they can't get the Covid vaccine (Bird?). Even Macca, who has a pretty high threshold for these types, couldn't hit the dump button fast enough. Great radio and the funniest thing you will hear on the ALPBC all week.

SFW. your children will know you would not tolerate it.
At the start I could tell my son's fiance was thinking i was loopy although my son still has not had the vax that I am aware of.
Unfortunately, as every day passes, I am being proved more right and in the end, even if I end up in Toowoomba with a gun to my head for killing the arsehole who tries to jab me, it won't be me who my son blames for this.
By the way I did a gig last night at the Bayswater at Hervey Bay.
Place was packed.
Full of Victorians and those escaping the usual lock down zones.
Some of them are my friends.
He is a manager of the tour company "Outback Spirit" for whom I used to work for but refused because of masks non planes and all the other bullshit.
His wife was scared shitless last year about covid…QR ing into places while none of us Queenslanders do, and I still haven't yet.
While I was on stage she admitted to Mrs Struth that she had totally lost her mind to covid but she has come to her senses now.
We had an influence on her as she is a smart woman and the logic spoken honestly, shook her out of it.
They cannot risk going to their own home in Victoria as they need to travel around up north as the tourism season finishes up before the wet.
This is a massive crime being committed by megalomaniac socialist elites and justice must be done.
People are turning and now seeing through it.
Remember I said that once the good natured compliance of Australians is abused, it could get messy.
Make sure you stick around to stick the boot in as best you can, SFW.
I also joined UAP for exactly the same reason as you.
Once the media get locked out, as is now happening with the NSW daily fear theatre, you never know, they might start asking hard questions.

If governments are going to force the vaccinations on the population, there should be zero exemptions for politicians, their partners, their staff.

The political class loves lining up at the front when there are goodies being handed out.
They mysteriously drag their feet when there's something not so pleasant on the cards.

No hzhousewife that's not why.

Think of this, are you more likely to get sick when on holiday or when you're working on a massive project?

For most people it's by far and away the former. And yet, even mainstream medicine understands that generally stressed people are more likely to get sick than generally relaxed people.

This seems counterintuitive but it actually makes perfect sense when you realise disease is a survival mechanism.

Stress sets off physiological changes that "borrow from the future" to help you cope with what the sub conscious mind considers a threat situation. Once the source of the stress is resolved your body must "pay it back" to restore balance. It's the "pay it back" mode that most people feel (because it's painful).

The type of threat can differ (eg fear of a predator is a different form of threat to fear of starvation) and the physiological response is therefore different too.

What's amazing is that what I'm saying will be ridiculed by people here even though not only is it true, it's completely obvious.

Doctors don't catch the diseases of their patients. Nor do patients sitting in a doctor office catch most of the diseases of others in the doctor waiting room. The idea that disease is contagious is history's greatest lunacy. It's as obviously wrong as saying the ocean is pink.

Siblings, schoolmates and colleagues absolutely can share each other's causes of stress but doctors do not. That's why disease can cluster but cannot spread.

Like I said, this isn't just true, it's a truism. It's embarrassing that I even have to point it out it's that obvious.

The approvals process for an exemption from the travel ban has gone from long and torturous just a few months ago to a 24 hour turnaround. Successful too.

For the last couple of weeks, Qantas has been running a promotion to upload your vax status in return for a few extra points.
Virgin kicked theirs off yesterday, but you have to self declare not upload the cert.

Wow. The Victoriastan government certainly doesn't like some of its constituents, does it?

Victorian shooters to face 10 year gun bans for stepping out of line

The Andrews Government is making more bad changes to Victoria's gun laws.

The latest changes will allow police to ban shooters from holding firearm licences for at least 10 years – for getting nothing more than a speeding fine.

People hit with a ban will also be subjected to warrantless searches of their homes or cars at any time, and barred from going to any place where guns may be stored or used.

This is a major backward step for shooters – but the good news is that the NSC is well placed to fight this, which is why we need your help.

Who will be able to impose the bans?

The legislation that was introduced into the Victorian State Parliament by the state's Police Minister, Lisa Neville (pictured above), is called the Firearms and Other Acts Amendment Bill 2021. As it stands, the bill proposes that the bans will be able to be put in place by officers at an operational level.

These include inspectors in the firearms registry who run the place and will not have to explain their actions to anyone.

Once a ban is in place, the laws will allow any police officer to search the shooter, their home, their car or any person with the shooter, without a warrant.

How it would work

Imagine if you received a COVID or speeding fine.

From previous experience, Victoria Police has seen these as being sufficient to suspend firearms licences.

The new bans would permit any bad 'behaviour' – potentially simply having an argument over the fine or suspension – to be sufficient to hit you with a ban.

This would subject you to searches until 2032 – and you would not be able to appeal the ban until 2027.

All for copping a simple fine.

Or for no reason at all.

It also means you can't go anywhere firearms are used or stored – which may be your local range, gunshop or even a friend's or relative's home where firearms are stored.

You also cannot change address without risking a year in jail if you don't notify the police within 24 hours of moving.

You will also have no right of appeal for at least the first five years of the 10 year ban.

Could you get a ban?

The bill before Parliament will allow officers to impose bans for any of the following reasons

• "because of the behaviour of the individual" – the legislation does not define what 'behaviour' means, and so comes down to the officer's personal opinion. What is clear from the legislation is that this behaviour does not need to relate to anything illegal.

• "because of the people with whom the individual associates" – which means people Victoria Police do not like. Again, this does not need to relate to anything illegal.

• "because of the criminal history of the individual" – which sounds ok but again the lack of definition means it could apply to very old history – such as minor offences conducted as a teenager; and

• "because, on the basis of information known to the Chief Commissioner about the individual, the individual may pose a threat or risk to public safety." – again, this is vague and open to abuse.

It means if a relatively junior officer of Victoria Police does not like your 'behaviour', you could easily find yourself getting one of Lisa Neville's new bans.

Copping a COVID fine, for instance.

RTWT. And cop a gander at the police minister's happy, smiling visage.

Planning on riding the rails for about seven hours tomorrow.
Do I tip the house on its side to find to that munted face nappy from February last year,
or head off to the local Dannings for two dozen new and change them every 20 minutes as recommended?

Once a ban is in place, the laws will allow any police officer to search the shooter, their home, their car or any person with the shooter, without a warrant.

Hideous overreach.

These laws, along with the Firearms Prohibition Orders (FPOs) in NSW were designed for OMCG members. The Comancheros, Hells Angels and so on. And yes, they allowed (once in place) for the jacks to tip out (search) any of these muppets wandering around in public, or at home, with the intent of locking them up and then driving them out of the State.

The definitions were deliberately vague to allow for intelligence holdings to be used as well – for which in most cases the punter concerned cannot see to defend. Good for bikies, bad for the average shooter.

The approval delegation for one of these was a copper who knew what he was doing, allegedly. Senior Sergeant or Inspector or somesuch. Now it looks like the tick for the order's been delegated to every useless copper working in the firearms registry – and they're in the firearms registry because they've demonstrated their incompetence at actual police work, and the problem was shifted by the brass.

Someone's clearly has the idea that this legislation could be used for purposes other than that for which it was intended. Like, I don't know, public health legislation designed around animals.

Confession. I am a Western Bulldogs fan. Actually a Premiership Gold member.

Due to the fascistic "laws" that State Governments have implemented I will be unable to attend the Grand Final in Perth. To say that my blood is boiling is an understatement. My first instinct is to cancel my recurring membership of the Doggies. My second is to burn down AFL house (I visit it once a week for work). My third is to get my ticket and illegally cross the WA border.

PS I am a little angry 🙁

Scanning my news feed over lunch yesterday I came across a piece in The Age which canvassed three epidemiologists on what Andrews should do to curb the preent outbreak lest it head the way of NSW.

"Lockdown!"

Some argument as to whether it should be 7 or 14 days.

All agree movement should be severely curtailed.

One wanted all non-essential businesses closed, including supermarkets, grog shops, etc.

I was surprised none of them suggested welding doors shut.

Let me use the "burning fossil fuels causes global warming" idiotic logic.
If Covid cases rise as vaccinations rise, then vaccinations cause Covid.

Spike proteins are toxic and can cause Covid. If you inject spike proteins you can get Covid. Nothing idiotic about that statement and plenty of real world examples about, with the most vaccinated countries having the biggest spike in case numbers.

Thanks Gab. About to march out the door and pay him a visit, banana cake and my "work in progress" in hand to provide a bit of distraction from his misery.

Plus hugs. Thanks for the reminder, Knuckles. He's a bit too sore to hug much, but even a token one will do.

And speaking of Token, he's another one who's gone missing.

These laws, along with the Firearms Prohibition Orders (FPOs) in NSW were designed for OMCG members.

An FPO has been placed on Aussie Cossack, purely political. The laws should have never existed in the first place, in any form.

All because low rent mong police can't catch a criminal within the existing legal framework, they demand a free shot at crims and anyone else they don't like.

Fuck them. All Australian Police forces need to be purged.

A ceremonial book burning (in 2019) that included tales of Tintin and Asterix by a school board in the name of indigenous reconciliation has been condemned by political leaders.

The "flame purification" ceremony by Providence Catholic School Board involved 30 primary and secondary schools in the Canadian province of Ontario. About 4700 books were removed from library shelves, but 30 were burnt for "educational purposes".

Only just reported recently. From The Times, as quoted in The Oz.
Perhaps Trudeau's criticism of the book burning is a small positive in the woke cancel culture universe.
The book burning and justification of educational purposes are very chilling portents of the future.

Victorian shooters to face 10 year gun bans for stepping out of line

Why?

Because one of the three upper house votes that gave Andrews his "emergency powers" belongs to the Animal Rights party, which has already won the right of renters to have pets regardless of what the landlord wants.

This being Sicktoria, the gun move suggests he's lining up the crossbenchers for a further extension of his autocratic misrule.

My earliest estimate is never. Hypothetical for me, my passport expired last year and I didn't bother paying the tax to renew it.

Got an email reminder from the passport office recently that mine expired 3 years ago. If I feel the urge I might get another, but right now I don't. Seems not much point. But they do seem to want the revenue.

Meanwhile the prisoners are trying to escape.

More And More Australians Are Seeking To Leave The Country (11 Sep)

The latest figures (pdf) reveal that since January – when the ABF received 20,976 applications – Australians have continued looking for opportunities to leave the country.

"There are literally tens of thousands of people out there on social media and elsewhere saying we're done, we don't need this anymore," Andrew Cooper, president of LibertyWorks told the Daily Telegraph.

"There's definitely that feeling out there—people saying I'm done," he added.

Achtung!!! Escape is impossible from Stalag Oz MMXXI!

Doctors don't catch the diseases of their patients. Nor do patients sitting in a doctor office catch most of the diseases of others in the doctor waiting room. The idea that disease is contagious is history's greatest lunacy. It's as obviously wrong as saying the ocean is pink.

Plenty of doctors and nurses, younger ones too, have died of Covid caught while treating their patients and gaining a higher viral load than they would gain in normal situations of interacting with others. Disease is clearly contagious. However, you have a point in noting that people tend to catch a disease when they have more stressed and their immune systems are less capable of handling intruding pathogens. People have different parameters in their lives and thus differing levels of immune function. It's a mix. But diseases can transmit even to the very healthy. Live with it. It happens.

"There are literally tens of thousands of people out there on social media and elsewhere saying we're done, we don't need this anymore,"

I'm surprised that number is so small.
There's about 1 million temporary residents , many of whom are likely disillusioned and itching to get back home.

I can't see their replacements beating the door down.

Because one of the three upper house votes that gave Andrews his "emergency powers" belongs to the Animal Rights party, which has already won the right of renters to have pets regardless of what the landlord wants.

Curious why there is so little journalistic interest into what deals were done with the Gang of Three crossbench in order to first secure and subsequently extend Perfidious Dan's emergency powers.

Don't bother arguing with figures feathers.
It's been done.
Waste of time, waste of pixels.

Just doing it to keep the Flash Cat commentary within the bounds of sanity when a loony toon arrives. Figures has had his say and his come uppance on the Old Cat and the Dash Cat. He's now had it here, from me at least. I won't waste precious pixels on him any further. Life's too short. 🙂

I hate to feed (false-)figures, but I'll just leave this snippet of the NSW weekly covid surveillance report here.

Table 5. Number of healthcare worker infections by source of infection and proportion fully vaccinated
16Jun – 21Aug:
Healthcare acquired: 44
Community Acquired: 97

I signed The Great Barrington Declaration in the medical section, using my MPH qualification. You would probably find other people with similar qualifications in that large group, including a number of PhD's presumably in relevant medical and scientific disciplines.

It is true that most epidemiologists in Australia work within university public health departments or governmental arenas, where the pressure to toe a party line would be strong. I don't know the personnel in the field much anymore, and plenty were very left of centre, but I see on Sky News programs various epidemiologists interviewed who are less inclined to favour full lockdowns. They are out there.

Arky says:
September 12, 2021 at 9:58 am
___________________________
We're living in a sick society.
We need to think deeply about the inputs that have got us here.
Schools. Media. Corrupt political process.
***********************************
I see it as more of a malaise, what got Australia to that state was a combination of things;

• The average punter isn't that engaged with the political sphere
• People have become conditioned to expect government to give them 'free stuff' or solve any societal problem no matter how minor instead of using their common sense, moral compass or ethical reasoning.
• The media has to wear substantial blame, they pumped up the tyres on the fear factor for nothing more than click bait and basically beatified the unelected second rate 'health officials' who graced the media sycophants with their diktats for the 'safety' of the peons.
• The political process itself isn't necessarily corrupt but the lackwits, yokels, dim bulbs and tyrants in waiting have exploited Australia's body politic to serve their own ends. That is, they have no desire to serve those who elected them and in fact probably view them as the Untermensch.
• Having seen the way Australians reacted to seeing their most fundamental rights cruelly taken away could be at it's most generous described as supine. I understand that there are some exceptions to this generalising, but it is basically true from an outside perspective

If I could give any advice it would be to gather as many old family photographs as you can. Look at them, remember those times and tell your children and grandchildren about them and who is in those pictures, because what you once had is never coming back, the politicians and their enablers have tasted unquestioned authority and they are in no hurry to give it up.

"Doctors don't catch the diseases of their patients."
Yes they do. It doesn't happen very often because health care professionals are assiduous about being vaccinated against known threats, and about taking other precautions way beyond what other people take in everyday life.

"Nor do patients sitting in a doctor office catch most of the diseases of others in the doctor waiting room."
Yes they do. It just doesn't happen very often. Figures doesn't understand the idea of relative risk. He's either incapable or unwilling to understand that there are states of probability between 0% and 100%, and that probabilities can be affected by more than one factor.

Every doctor will tell you not to go to a doctor's surgery or a hospital unless you've got a reason to go, because they are heightened risk places (despite the extraordinary level of precautions taken at such places to minimise the risks). But people do have reasons to go.

Some people get an annual flu shot. I don't (except last year where it was a prerequisite to be allowed into the place my mother was living), but I understand people's risk calculation.
An ordinary person may in normal times spend an hour or so a day five days a week crowded into peak time public transport, and many other hours in close proximity to large numbers of people. They calculate their chances of getting the flu as very high, not because any single encounter with a single person is likely to give them the flu, but because vast numbers of encounters (often in crowded and not very sanitary places) with vast numbers of people all add up. (It's called "cumulative risk", and it's another thing that Figures is incapable or unwilling to understand.) So some people see the flu shot as a means of significantly reducing that risk.

To get the flu shot they have to visit a doctor. They'll likely spend a total of about 20 minutes there (compared with the vast number of hours of risk elsewhere that they're seeking to mitigate). The environment will be maintained to reduce to the maximum extent possible the passing on of a disease (unlike many other places they'll be). And they won't come across that many people at the doctor's compared with the vast crowds they may be engulfed in elsewhere.

And in fact as likely as not there won't actually be anyone there with an infectious disease. Figures is incapable or unwilling to understand that people actually have many different reasons for going to the doctor. In fact if you go to a GP's office and there's say half a dozen other patients there, most likely they'll consist of a hypochondriac, a malingerer trying to get a certificate off work, someone getting a routine repeat prescription for something non-contagious, someone getting the stitches taken out of a cut, someone having an annual checkup, and another person also there for a flu jab. There may be someone there with an infectious disease, but very often there won't be. And, as for the doctors and other staff, see above – they are highly trained in the art of minimising the risk of getting or transmitting infections.

Yet some people no doubt do get the flu at the doctor's. That's the nature of real life probability and risk. If you take a 1% risk to reduce another 50% risk to 25%, the 1% risk may still materialise. Any person mentally capable of understanding that most probabilities aren't entirely binary, that level of probability can be multi-factor, and the concepts of relative risk and cumulative risk, would see clearly why (looked at in the abstract) someone's decision to get a flu jab might be entirely rational.
But Figures isn't such a person.

Having seen the way Australians reacted to seeing their most fundamental rights cruelly taken away could be at it's most generous described as supine. I understand that there are some exceptions to this generalising, but it is basically true from an outside perspective

I agree with your four preceding points, carpe, but I'll make this comment in regard to the above.

Australians are generally not a demonstrative people. The frustration and anger is there, but it is suppressed by the cultural expectation that one does not make a public display of such feelings. The feeling has long been that public demonstrations are the preserve of political ratbags. Think of it as the downside to the noted taciturn nature of the Australian national character, if one can still talk about such a thing in our enlightened multikulti world. But the frustration an danger is getting through to politicians, which is why they – even Dan Andrews – are now keen to talk about plans to be free of lockdowns. The only exception seems to be McGowan, whose popularity mystifies me; but then, I'm not West Australian.