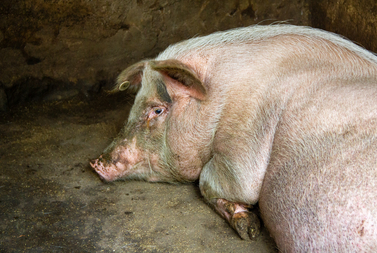 You morons.
So you keep Melbourne in lockdown for longer than any other city on the planet.
You chase hard working ordinary Australian working people around the city streets with your, your, your BLOODY paramilitary halfwit pigs.
You mandate vaccines (you, yes YOU Morrison, you allowed this after promising vaccines would never be mandatory, well they look pretty fricking mandatory to me right bloody now).
You pursued an elimination strategy long after people like myself and just about any other derelict bum with more than two functioning brain cells could have told you it was a highway to nowhere. Smugly touting your low infection rates. They were never going to stay contained.
You keep spouting off about 70% vaccinated, 75% vaccinated, 80% vaccinated. We don't know how many percent vaccinated but eventually we'll give you… You who have given up and complied, a facsimile of freedom if you give out your whereabouts at all time via some creepy passport system.
You SWINE.
Well you tell me. What are you going to do when the infections keep coming? What's the exit strategy? What's the great, genius move that you're going to make to justify the utter bastardry and destruction you unaccountable morons have wrought?
Bastards.