Open Thread – Tues 8 May 2023
---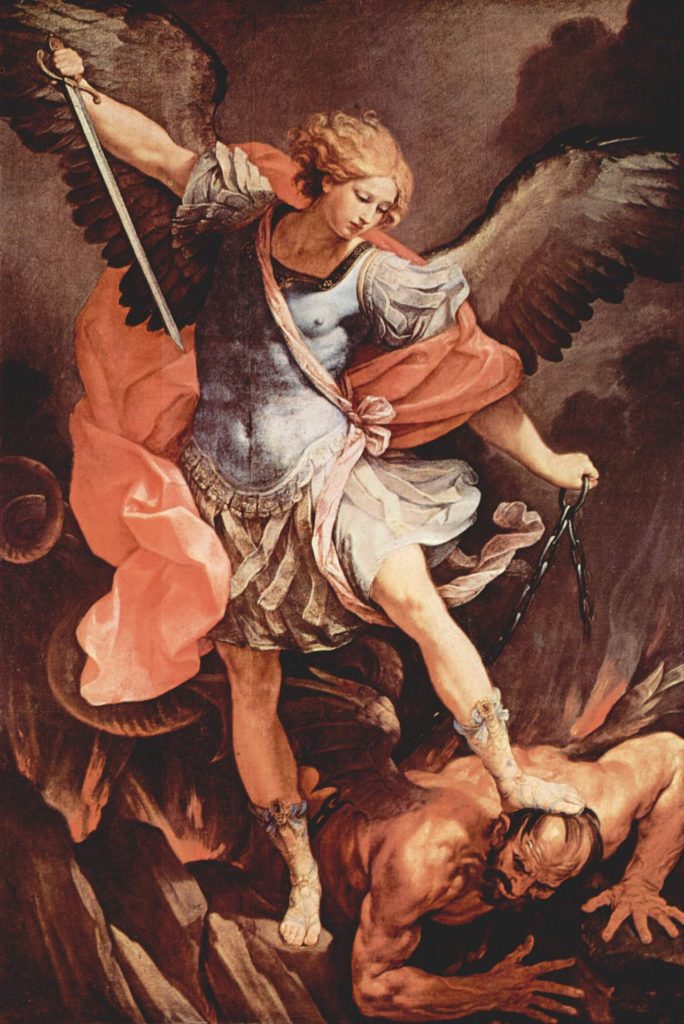 ---
Cohenite:

Stan should be sued by Trump for using the same skin toner as the great man.

Notice in the ABC article above about the coronation coverage, the picture of him (on the right) shows the makeup line around the base of his hair. Even if his hair had covered the skin enough to stop light from hitting it, the skin would still be his natural colour. Not white. He's wearing blackface.

thefrollickingmole says:
May 9, 2023 at 6:05 pm
I'd suggest if this went ahead that Russia, with its fairly cheap agricultural land might end up with some highly productive Dutch enclaves once the dust settles from the Ukraine/Russia fracas.

About 5 years ago Russia embarked on a deliberate campaign to entice South African farmers to Russia. I don't know how successful it was but I do recall there were incentives offered to emigrate as the SA farmers were very accomplished at farming similar land type to that offered in certain regions of Russia.

With regard to the advertisement for land you linked, the best advertised sites in the south (Krasnodor) are sold although there are undoubtedly many more on other websites. Stavropol Krai and Rostov Oblast would also be good but closer to the coast the better. Hobby farm on 30 hectares a hundred kilometres from Sochi or across the Kerch bridge to the beaches of the Crimea…… ah, what a life.

Ed Casesays:
May 9, 2023 at 8:02 pm
Put the bong down, Eyrie.
There's no road from Warwick to Toowoomba, never has been.

LOL, idiotic even by Grandpa Ed Simpson standards. I'm beginning to think that he really does live in Pakistan, when he claimed to be photographing jacarandas in New Farm Park. He certainly has never crossed the Dividing Range west of Brisbane in a car.

Currently reading "Failures of Command" by Hugh Poat – he's the father of one of three Diggers, murdered at a firebase in Afghanistan, by a POS named Hekmatulla – a sergeant in the Afghan Army, who was also a sleeping agent for the Taliban. Poat has a lot to say about the halftruths, coverup and denials – the process by which "Defense investigated itself, and Defense found itself "Not Guilty."

Hekmatulla was originally sentenced to death for the murders – Poat met with the Australian Ambassador, and asked whether he would put diplomatic pressure on the Government of Afghanistan to carry out the execution. "The Ambassador said he could not do this, because the Australian Govenment does not support the death penalty. I felt like saying that, if Australia does not support the death penalty for enemy combatants during war, we may as well disband the entire A.D.F. but I didn't." (Page 157.)

Interesting reading – check it out.

Imran Khan has been arrested on corruption charges

Al-J:

Khan, 70, was removed from power in April 2022 after he lost a confidence vote in parliament.

70? Bloody hell. The best bit:

"Rangers (Pakistan's paramilitary force) forcibly entered and broke the door and window [of the room]. They picked up Imran Khan from his wheelchair, hit him on his head and kicked him," Gohar Ali Khan, who was accompanying the former prime minister at the Islamabad High Court, said in a video posted on the PTI(Khan's political party)'s social media account.

This was followed by a call for 'brave Pakistanis' to stand, fight and if necessary fall.

Sarfraz Nawaz, Zaheer Abbas and Javed Miandad are on standby.

Will California Bankrupt Itself Paying Reparations to People Who Were Never Slaves?

Here's a cheque for a million dollars in reparations. Here's a one way ticket to Africa. All you have to do is get off the plane in Mozambique, hand your passport to a representative of the Government of the Unites States and promise never to return…

Eyrie says:
May 9, 2023 at 7:47 pm

JC, go look up "Idso natural experiments". Average temperature increase of 0.4 deg C for a doubling of CO2. If you can actually find this inside the error bands, I have a bridge to sell you.

I'm quite happy to buy the bridge if it carries lots of traffic and charge tolls. I don't need to look up anything because it's a fact that our warmer seasons are getting longer and our cooler seasons shorter. Of course, everyone is lying except you, Hallward, you "ungenius".

Unlike you, I actually believe and hope the world is warming because a warmer world is best for humanity. You're just like the alarmist imbeciles, except that you bullshit from the other side of the fence that it isn't happening and what a tragedy it would be if it were.

Embrace it, you miserable loon. Global warming is wonderful.

Joe Hildebrand on Paul Murray's show on Sky is just full of it. According to Joe, the budget is good and what we need is the huge migrant intake to fill all the job vacancies. This will lead to high wages and end inflation and budget deficit. I think he may have self-medicated just before coming on camera.

I try not to post too many links, but this is a music video (on Youtube), middle of the road, that some may appreciate:

Will California Bankrupt Itself Paying Reparations to People Who Were Never Slaves?

California just defaulted on $18.6 Billion in covid loans. Guess who will be paying for those? Hint, it won't be the middle class who are leaving as fast as they can.

IF they fund the proposed reparations alone that will be 3 times the annual budget of CA. That doesn't take account of the fraud and deceit of the organization they will have to establish to administer this farce.

I live in Florida when I'm in the US and sold my last CA property about 15 years ago. Life doesn't suck.

JC, you just believe any bullshit because you don't have the capability or intellect to assess the arguments on their merit or scientific value

Oh, that's the evidence is it, you brainless incompetent.

The one thing they never taught you at trade school was how to argue your case with at least a shred of evidence. Too bad.

Thomas Massie
@RepThomasMassie

Your cruel and arbitrary vaccine mandate on nurses caused many to retire early, some to quit (especially those of child bearing age), and thousands in college to choose a different career. Like a domestic abuser, now you say you care about them.

MatrixTransform says:
May 9, 2023 at 10:36 pm

It's been a fact

ah huh

go ahead show exactly where

oh … you can't ?

so … you're pretty f'kn stupid

Trans, you don't turn this around to me and demand I provide evidence. You chimed in and now you're expected to. Try it for once, it would be a unique experience for you, you God oracle.

Unless someone is cooking a pizza, claiming "it's a fact" about temperature is totally driven by idealism.

A notable contrast to that is the US Navy Typhoon website. They paid a horrendous price for getting it wrong during Typhoon Cobra in 1944 (losing 3 ships) and tend to be the only un-woke source for info since. When in question, log on to their website.

MatrixTransform says:
May 9, 2023 at 10:41 pm

I'm not a scientist

it's a fact that our warmer seasons are getting longer and our cooler seasons shorter

same idiot

Oh yea, the a/c repair guy who trolls and only makes assertions is calling other people idiots. The southlander who writes Dear Caroline stories about his "problems".

According to this genius, only a scientist can speak about science. Or rather, a scientist and an a/c repair guy.

MatrixTransform says:
May 9, 2023 at 10:47 pm

demand I provide evidence

I can't make make your point for you mate, only you can do that

my point, is that you are a simplistic belligerent moron … you freely post all the evidence necessary to prov e it yourself

clown

I'm belligerent, yet it was the Trans who trolled me about the subject. And he's still refusing to provide evidence to the contrary, because the only things he knows are the symbols on a reverse cycle a/c remote. Icicles is for cool and a sun-ray symbol is for warm.

MatrixTransform says:
May 9, 2023 at 10:57 pm

According to this genius, only a scientist can speak about science

do you get stupider every time you post?

If I were as braindead as you, I wouldn't post. Seriously, what do you contribute here other than stories about yourself, how people think you're a god oracle, and that your ex-wife thought you were dangerous? * And let's not forget the nasty trolling. This doesn't include the big story, which of course leaves you without sin.

There are literally thousands of papers discussing the point I was making published on the web, and you're asking me to prove this? You braindead imbecile.

* For someone who spent years attacking Liz over the bignoting, etc, people here would say that the worst and unintentionally funny bignoting idiocy posted here was this:

MatrixTransform says:
December 12, 2022 at 9:37 pm

I had a lunch today at the pub
the food was shiite but the company was good.

there are some forums where your'e like a god and people hang on yr every word.
parts of my little world are like that
I'm the old man
the oracle
the bloke that makes people shit themselves when I enter the room

the two younger guys, business partners, both have young kids
they're like proto-me
one of those guys … I remember when he was a toddler
and I know his old man
and my business partner is still close friends with him too.

the young guns bought the political subjects up
they held forth on topics controversial.
you know the ones that mUnty defends
and speaking of the 'real-world'
let's just say that these young entrepreneurs are not exactly on-board with munty's version of reality
in any way what-so-ever

I just added a few measured stoic truths … and they lapped that shit up.

People are still making fun of that elsewhere. You ridiculous drunk.

At the risk of making a pest of myself, I'd love for as many people as possible to watch this music video, or bookmark it for later:

Cheers.

… the only things he knows are the symbols on a reverse cycle a/c remote. Icicles is for cool and a sun-ray symbol is for warm.

Serious question… why do icicles (brrrr…. it's cold!) for some reason mean "cool it down further", and the sun (wow, it's hot!) mean "put the heater on"?

I have never understood those hieroglyphs. I blame Lotus 1-2-3 in the first instance and the IT industry as a whole thereafter.

Humankind had spent millennia evolving away from hieroglyphs and went back to them in a generation. Shamefully, there were many times when I could have said No, but somehow I didn't.

Here's a tip for the Treasurer about what happens when you try to raise money by 'taxing the rich':

Measure ULA, if implemented, will require the city to collect a 4% tax on sales over $5 million, and a 5.5% tax on sales of property worth $10 million or more. It passed with nearly 60% of the vote in November 2022.

…

The money to be collected through Measure ULA's transfer tax — some $900 million per year — will be used "to subsidize housing, preserve affordable homes, guarantee counsel to tenants in eviction court, and subsidize other progressive priorities," according to Bloomberg News.

[snip]

In March, when the luxury market reached the peak of its frenzy, there were 126 home and condo sales above $5 million in the city of L.A., according to the Multiple Listing Service.

In April, once Measure ULA took effect, there were two.

When Irish mouths are gagged: A new era of secular blasphemy law in Éirinn

The Irish electorate certainly understands what the bill would do to speech and debate. It would jail offenders for up to five years for "hatred" of any one or more people on the basis of "protected characteristics." That doesn't even require speech for prosecution; merely possessing whatever the state defines as "hateful" material would result in arrest and conviction, whether the "possession" is actual or virtual. And if you refuse to reveal your passwords to police so that they can inspect your computers and smartphones, that in itself could result in a year's imprisonment.

Quick, burn the forbidden books before the commissar comes and inspects!

Serious question… why do icicles (brrrr…. it's cold!) for some reason mean "cool it down further", and the sun (wow, it's hot!) mean "put the heater on"?

I've never understood it either to the point where one could justify the symbols mean the opposite. We've had to replace two systems this year and thank God they appear to have moved to using words now. It's a major development.

We should ask Mr Cool It Pty Ltd why it was so.

Zatara says:
May 10, 2023 at 2:03 am

When Irish mouths are gagged: A new era of secular blasphemy law in Éirinn

That is a sinister proposed law, I can see all sorts of abuse by vindictive people.

Almost as bad as trying to pronounce the PM's Irish title, "Taoiseach", unless you are Irish you never even get close.

Oh wow, I didn't know that until today. I would have never guessed ….. It's not like I didn't mention ……

Chin up Dover, it happens to me here all the time.

Dover, I hope it is clear now that I was commiserating with your sarcasm over being patronised.

I did add however some riders to ensure I hadn't upset those genuine people who offer links and information specifically to me that is sometimes helpful. Most people don't mean to patronise others (I certainly don't) but on a fast moving blog things can often be mistaken. Nuances can be lost.

I am pleased to report that my Gumbo was a great success, but that it was not conducive to the most restful of nights for me, being rather firey in its nature. I am tossing up whether to go to a dance class this morning but on balance I think not. Some milky brekkie and a return to slumber calls.

Attapuss and I are having a running conflict over some expensive tinned cat food I got in order to vary his diet, to appease various cat sitters and vets. Eat it, I tell him, firmly placing him in exasperation again in front of it when he howls for his usual meats. Look how nice it is, I say encouragingly trying another method, mixing it around with a spoon to release its promised flavours. But he desists. I know from past experience that if I shut him in his room with it until I reawaken it will be gone but as he sniffs the meal and rejects it the look on his face nearly breaks my resolve. You can't be serious, it says. You don't really expect me to eat this crap do you? He takes a few short nibbles on his nearby kibbles, just to emphasise the point.

Worse than any toddler. 🙂

Well, if no one else will say it, then I will. Thank you once again Major Tom for another sterling effort.

Yesterday's birthday boy sends his thanks to all for their good wishes. I updated him on these late last nite. He had two helpings of Gumbo and still manages to sleep like a baby. I think I can say that I did Louisiana proud, having picked up some hints helping my cousin make his own famed Gumbo.

You have to keep stirring the pot. 🙂

There you go , Zat & Cronkite.

Former President Donald Trump on Tuesday was found liable for sexual abuse and defamation — and ordered to pay more than $5 million in damages — by a federal jury in writer E. Jean Carroll's lawsuit accusing him of raping her in a Bergdorf Goodman fitting room decades ago.

Carroll, 79, held her head down as the verdict was read in Manhattan federal court — and nodded when she heard the jury finding in favor of her defamation claim for Trump, 76, branding her a liar when she came forward with her allegations.

Trust me , I'm not happy I was right. Quite the opposite in fact.