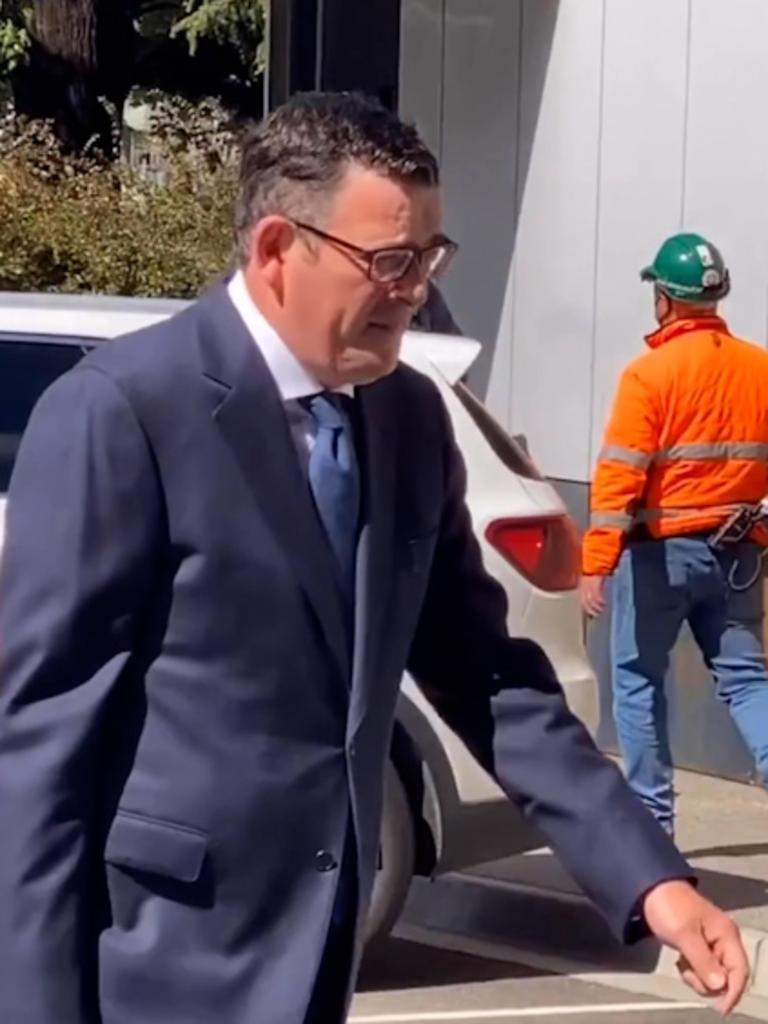 If Covid really were a deadly disease that might strike anyone down at any time, no one would forget to do everything they can to prevent infection. The reality is that near enough everyone in our governing class understands that it is pretty well all a pretence with virtually no danger whatsoever to their lives and health. There is some, but it's minimal. You are far more likely to be in a fatal car crash than to die from Covid. 
So the picture is from this story: Premier Daniel Andrews probed by police over possible mask breach. They take us for fools, and in that they may be onto something. Like with this in the US: 'Squad' member Rashida Tlaib is branded a hypocrite for dancing MASKLESS at indoor wedding in 'substantial' transmission area after scolding anti-masker Sen. Rand Paul.
Same woman who was overheard explicitly stating it is only a joke: 'Squad' Member Rashida Tlaib Admits Masks Are Political Theater, 'Just Wearing It' For Cameras. Just like at Obama's 60th birthday party: THEY LAUGH AT YOU: Obama and Liberal Elites Spotted Maskless at His Swank Birthday Gala on Martha's Vineyard as Rest of the Country Hunkers Down in Pandemic.
Everyone knows this is true: List Of 30 Studies Showing Face Masks Are Useless Against COVID-19. But you will do as you are told, so Daniel Andrews will face a $400 fine.
Are we stupid, or are we stupid!