Did you know that by this time in 2019 (the year before Covid), 662 Australians had died of the Flu, since the start of that year?
…and it wasn't the worst year we'd had in the last five.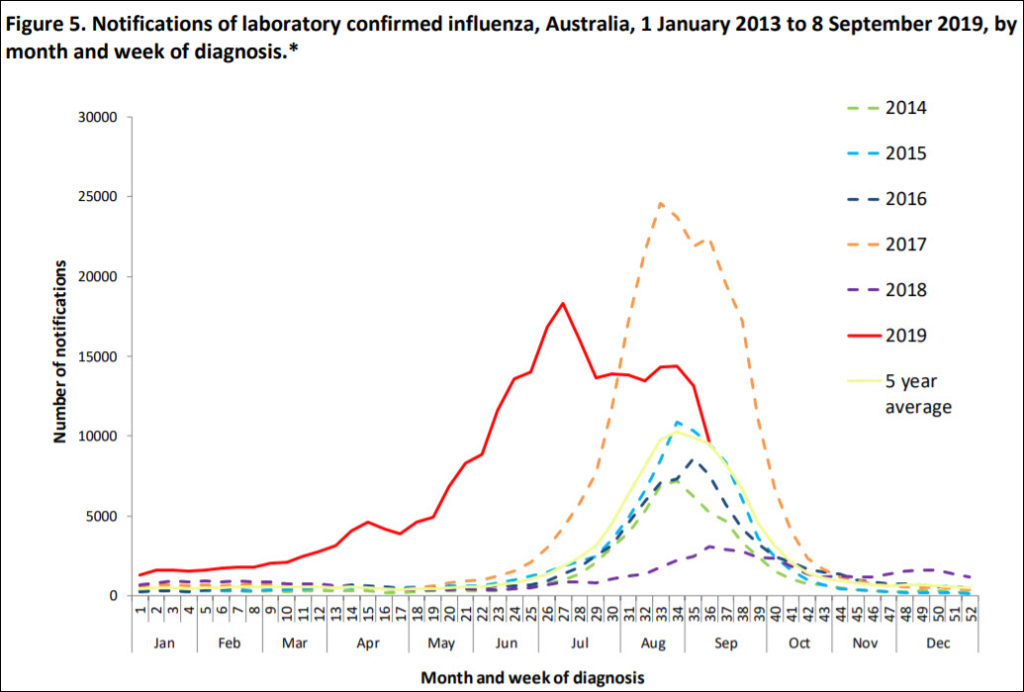 Even by government admission, that 662 "associated deaths reported to the NNDSS, does not represent the true mortality associated with this disease. The number of deaths is reliant on the follow up of cases to determine the outcome of their infection. The follow up of cases is not a requirement of notification, and are only inclusive of laboratory-confirmed cases of influenza."
Of those, 135 were subtyped and 28 proved to be from A(H1N1)pdm09.
That's right! That sneaky little bastard Swine Flu from 2009. It's been with us ever since.
If the distribution holds, that means approximately 139 of those 662 flu deaths were from just the Swine Flu variant.
Did you know that 151 people, in total, have died from Covid-19 this year in Australia?
662 dead…"Meh!"
151 dead…"Arghhhh…MY HAIR IS ON FIRE!!! Quick, destroy everything!"
Perspective people, perspective.