Saw an interesting graph in the Daily Telegraph (UK) the other day which purported to breakdown cumulative CO2 emissions since 1750 by country. How accurate this is, I don't know? Assume it's in the ballpark. Anyway liked the graph thought I'd share.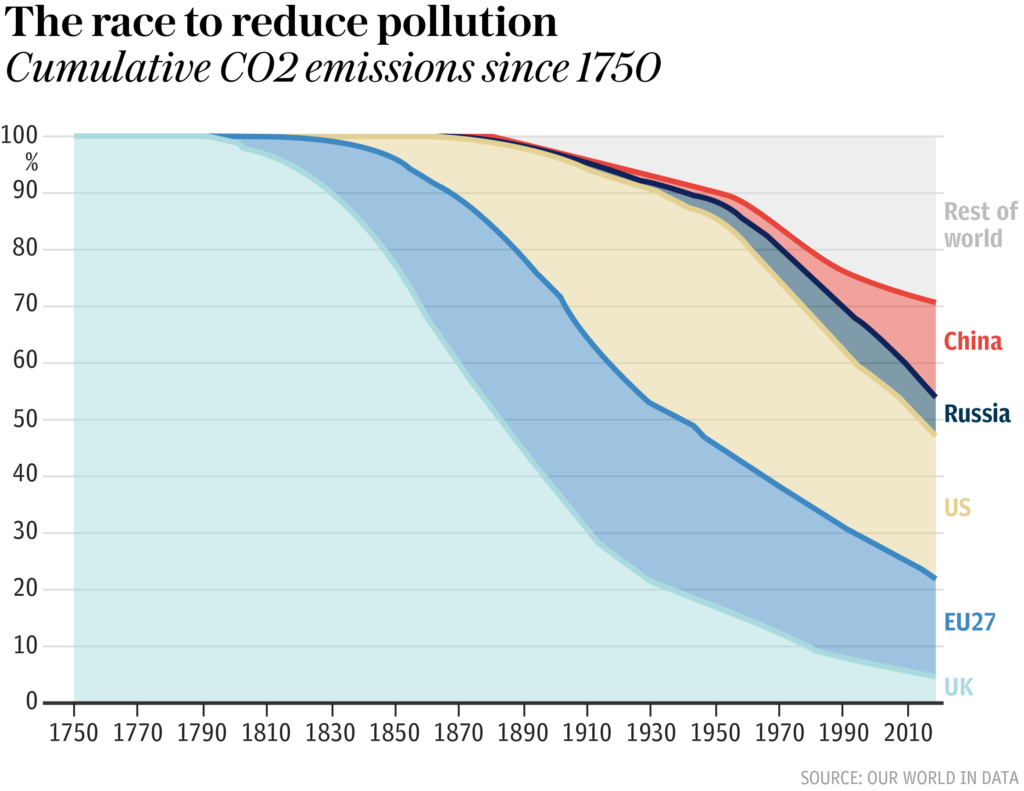 The UK had all the emissions in the early years having kicked off the Industrial Revolution. As she was fetching water from her local well, Greta Thunberg was perceptive in recently noting that the UK bore responsibility for starting the whole dirty industrial process off. Original sin, as it were.
By my eye, the US took over the mantle of leading cumulative emitter in about 1910. To date, the US accounts for about 26% of cumulative emissions according to the graph. Glory days behind it, the UK has slipped to between 4 and 5%.
China has burst forth, accounting now for about 16%. But – and this is important to China I warrant – China has 18% of the world's population as against a miserly 4% or so living in the US. Clearly China has an awful lot of catching up to do and is working hard on building coal power stations to make up the gap.
Moral of the tale: China can use fossil fuels for a long time yet without suffering the pangs of guilt felt most acutely, on behalf of gas-guzzling US citizens, by John Kerry and by Boris on behalf of Hargreaves, Arkwright, Watt, Stephenson, et al. Oh, the guilt!