STOP: DO NOT FLICK BACK TO THE OPEN THREAD JUST BECAUSE YOU SEE A GRAPH DOWN PAGE.
As of October, the CDC started providing weekly data on COVID-19 cases and deaths by vaccination status. Let me start this thread by saying that I'll treat this data as though it is a true reflection of reality, and not perverted by some of the chicanery that we've so often heard about.
Regardless, the accuracy of the data is largely irrelevant to my main point. Don't glaze over just because I present some graphs. It's what's not presented that is more important. A detailed understanding of the data is not necessary
First Graph showing the number of Cases by Vaccination Status and Age Group: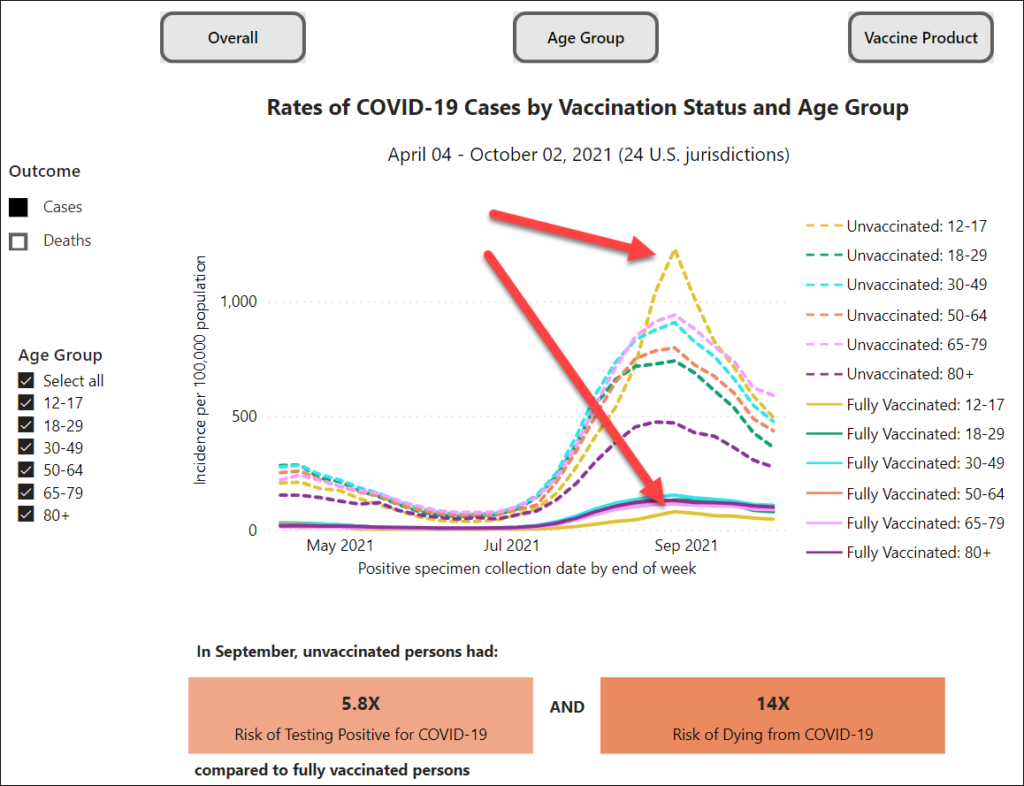 Just look at the big picture here. The CDC is out and proud that the unvaccinated 12-17 year olds represent the largest proportion of cases, especially when compared to the vaccinated in the same age group.
Let's change the selection to Deaths, and let's see what we get: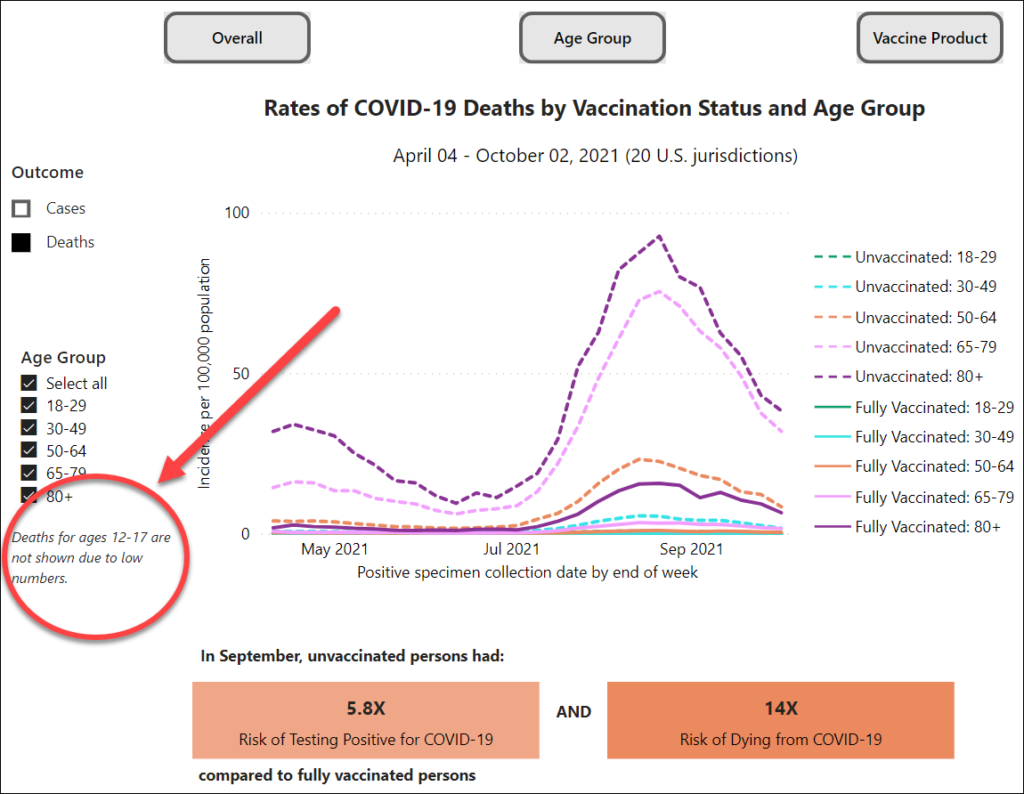 That's right, "Deaths for ages 12-17 are not shown due to low numbers"
Let me put that in quotes for prosperity:
"Deaths for ages 12-17 are not shown due to low numbers"
The unvaxxed kids represent the greatest number of Covid cases in society, yet the associated deaths are too low to represent? Tell me again why our kids are being subjected to this experiment when they have the longest time remaining to suffer any potential consequences?
Ok, I hear the vaccine boosters say:
"But, but, but…maybe it WAS too small to represent on the graph. Maybe the scale on the axis didn't allow it?"
Quite apart from the fact that this statement validates my point, watch what happens to the 'Incidence' scale when you select specific age groups: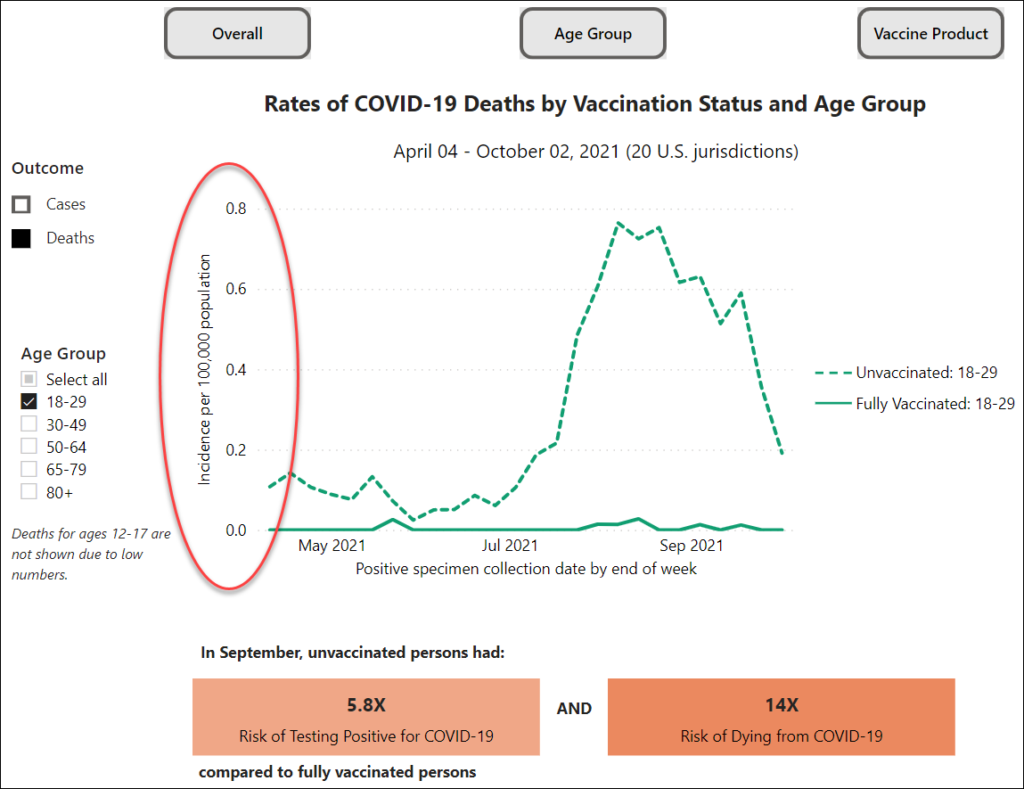 Or: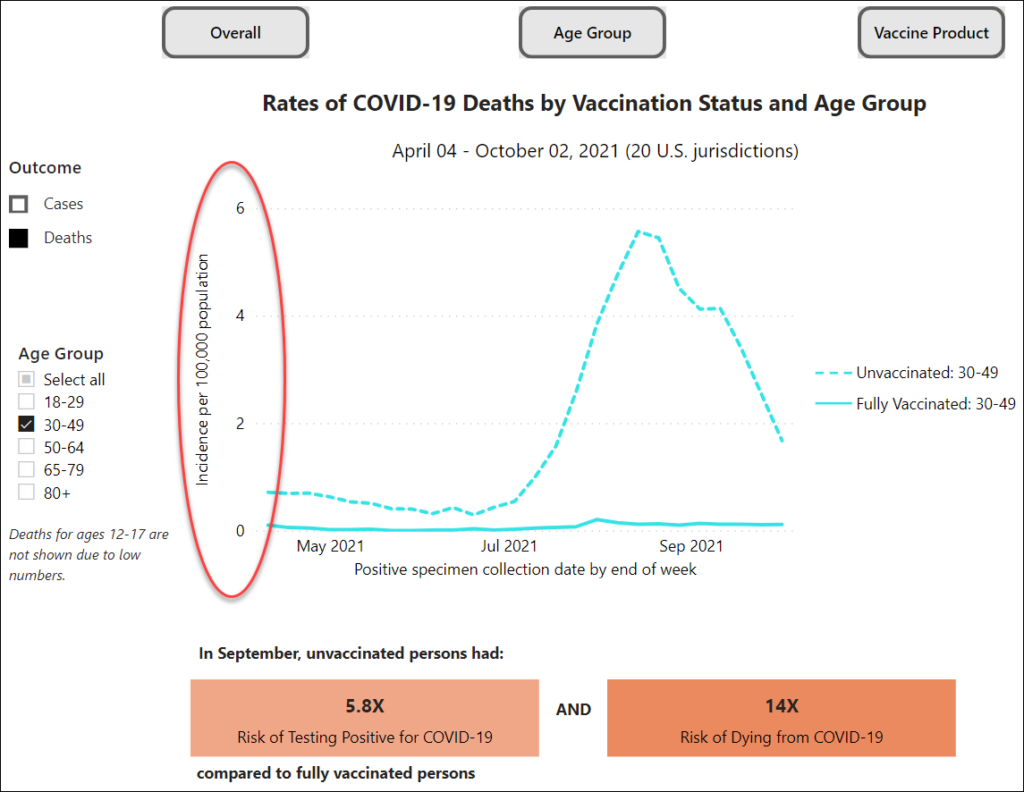 That's right, it adjusts and can go as small as it likes. It takes an AWFULLY low incidence to be unrepresentable in a Microsoft Power BI graph.
No, it's quite clear, even from their own figures, that our kids DO NOT NEED this vaccine. Whoever is claiming the Risk Assessment favours giving it to them, has clearly confused the risk from the virus, with the risk from incredibly stupid government intervention.
Our kids deserve better protection than that being provided by the cowardly Curs currently in power. Disgraceful and contemptible barely begins to describe it.