Meme of the Day #43
---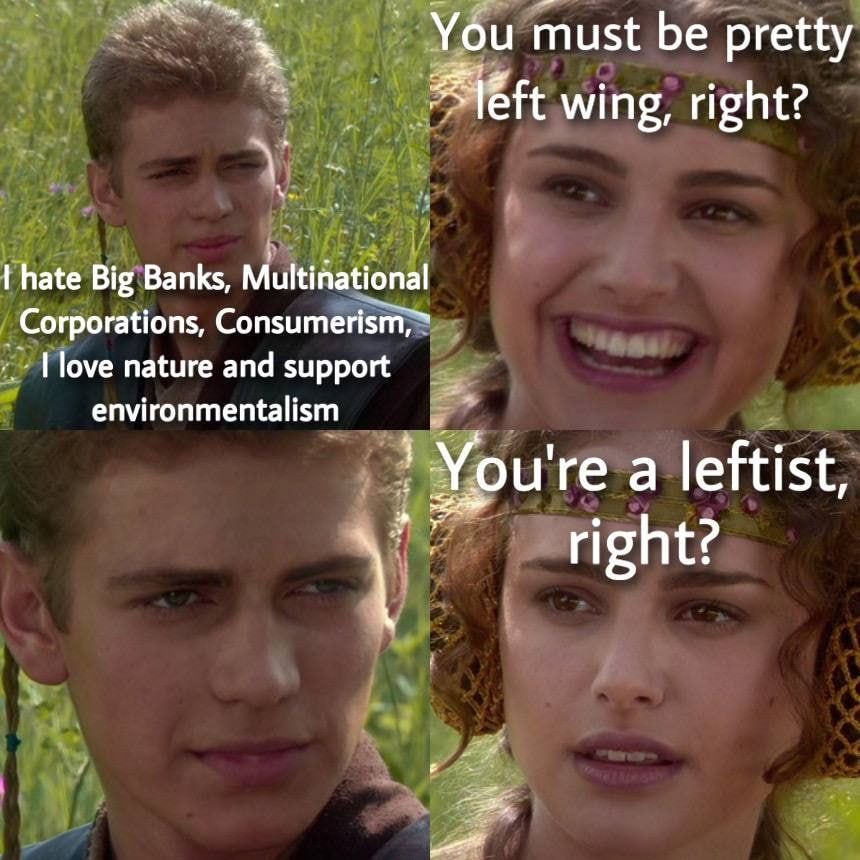 ---
No, no. Big business and capitalism, having drunk the lefty kool aid, are now the main sponsors of leftism. Lefties are now all property millionaires and support the rich.

The idea that lefties are working class revolutionaries wearing Che Guevara berets is so last century. And that would be so unfashionable, the working class now being aspirational tradies and FIFO staff making big money manning mines in inhospitable shitholes — the exact opposite of idle, lefty parasites in the inner city.

As God intended, the working class now love their families and are busy building McMansions in the outer suburbs. They pity the Greens-voting rich piled on top of one another in the city fringes.

Labor and the Greens are now the parties of the rich punishing the poor for not liking or using all the rich's dumb new trinkets like electric cars.

Australia and the world are now ruled by the rich whose main project is making themselves richer at the expense of the poor.