Open Thread – Tue 31 Jan 2023
---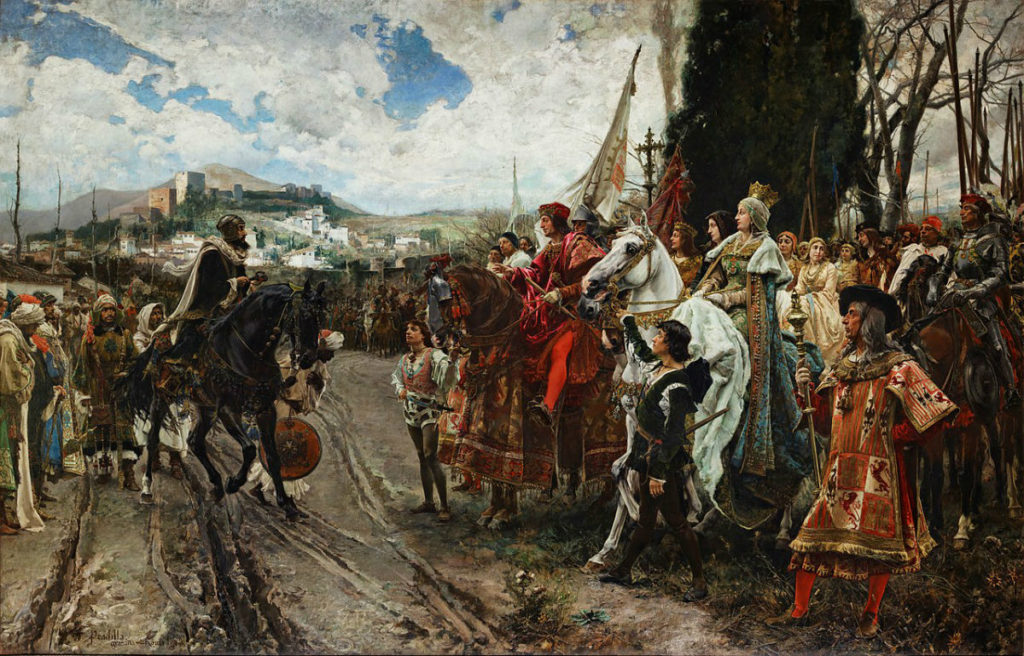 The Surrender of Granada, Francisco Pradilla Ortiz, 1882
---
I guess if you have to be in Messina, the regional museum is worth a visit.
On the site of the former Monastery of San Salvatore "dei Greci", it's me, one bloke and about 15 staff.
Some of the exhibits are from places destroyed in 1908, some from the 1866 dissolution of religious institutions, others accumulated pre 1800 to stop wholesale theft of local artwork, the museum before this was also destroyed in 1908, amazing they recovered some artwork more or less intact.

There is a beautiful large painted wooden crucifix the 'finance guards' retrieved as it the act of being looted.
Looters were shot on sight, bad luck if you were just foraging for food or trying to dig loved ones out of the rubble.
The museum is an easy tram ride along the bay from the centre.

BS on stilts.
Just not believable.

It is incredible Gabor.
It probably reads more incredible than it really was.
She possibly believed it was a recent employment.
The silly cow became quite haughty when I didn't recognise the name.
She actually did not accept that I didn't instantly recognise the name "Sophy" & start raving about that person.
As said above – if an employer doesn't recognise the name, the ref checker usually trots out all the detail they can until they get a match for a reference.

It was as if I have about Five staff total & will instantly recognise a first name.
Every year there'd be well more than a hundred staff come & go.
Reference checks are for people who were employed 10 years or more ago.

There are many aspects of life that urban ponytails in stable careers are unable to conceptualise.
Most people are able to adapt on the fly – assertive HR ponytails usually cannot, thus when they take on an owner-driver & treat him like an emasculated CBD metrosexual, it won't end well.

Cheers.