WHAT THE USUAL SUSPECTS ARE DOING
New on the list The Spectator Australia A scintillating roundup of news, opinion, politics, arts and letters. An outstanding array of columnists.
The Energy Realists    Conservative Vagabond Jo Nova    The Monarchists Quadrant The Free Press Bettina Arndt Menzies IPA      The Sydney Institute Mannkal CIS   Taxpayers   Alexandra Marshall `   Australian Inst for Progress
WHAT ARE THE PROSPECTS FOR THE GREEN ENERGY TRANSITION?
The picture late last night (4 July)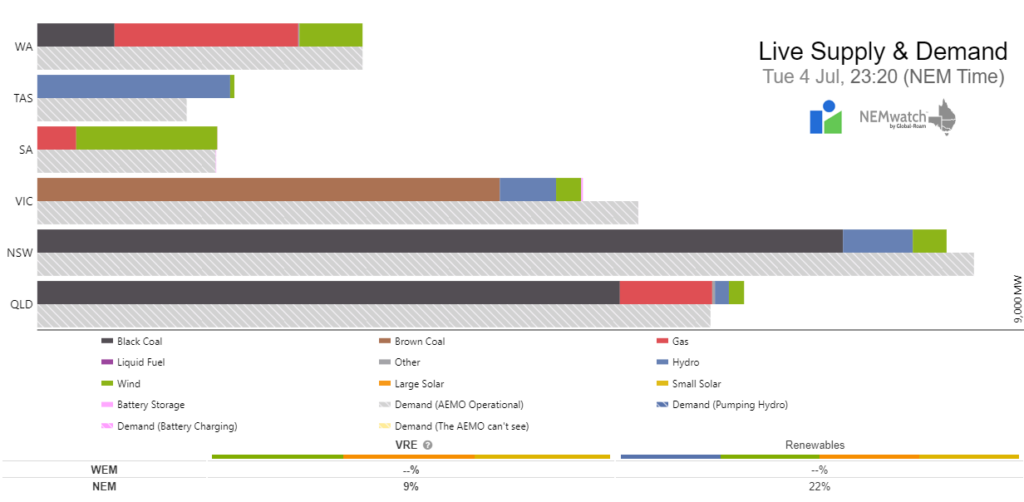 Look at the wind contribution in the eastern states apart from SA and contemplate how many times the supply of windmills will have to be multiplied to turn the black and brown parts of the bars into green!
Imagine the landscape!