I'm going to keep this short and sweet and to the point.
The Australian Therapeutic Goods Administration (TGA) has this on its website:

It says:
"We only register a vaccine if its benefits are much greater than its risks"
Ok. Cool.
Let's look at the approvals for the Pfizer Vaccine:
So they approve the Pfizer vaccine for > 16-year-olds on 25 Jan 21. Fair enough (just). That includes the 60+ age bracket, they are indeed at risk from Covid and the risk/benefit analysis MAY support the 'provisional approval'.
However, I take exception to the additional approval for "individuals 12 years and older" which subsequently occurred on 22 July 21.
If they are holding to their statement that "We only register a vaccine if its benefits are much greater than its risks", where is the risk from Covid for "children between 12 and 15 years of age"?
Even up until today, there has only been a single death of someone in the 0-19 age group that has been related to Covid, and that one is extremely dubious.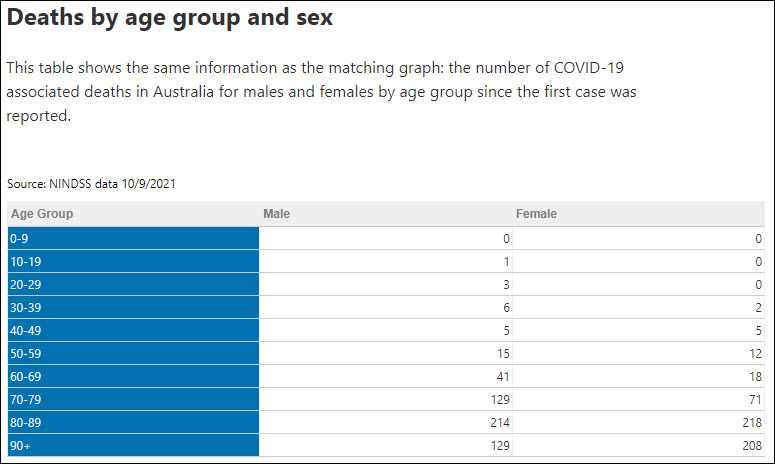 No, I don't accept that the Risk Assessment has been carried out appropriately, and I don't accept that the TGA is holding to their fundamental statement.
If they are including the 'risk' to the Federation of Australia, its economy and/or those dying of non-Covid related issues, they would be correct. However, those issues are not within the TGA's purview, and shouldn't be considered when assessing a 'Therapedic Good'. The government alone is responsible for creating these incidental risks, and they alone can remove them.
Shoving this stuff into kids (under a provisional approval), ONLY for the benefit of others, with no appreciable risk to the recipient, is unconscionable.
Let's see that Risk Assessment!