One of the most telling statistics about Covid-19 is the breakdown of deaths and cases into age brackets.
Having tried to do some thorough analysis on the situation, I can tell you, the authorities make it exceptionally difficult to obtain data connected with age. It's almost as if goes against the narrative, and must be suppressed. It's like Kryptonite to the Covid narrative, and must be kept away from the plebs, lest they start to make a personal assessment of risk.
Sources all vary in how they play games with the data: from just not providing it, right through to being dishonest with how they present it.
Think I'm being paranoid? I noticed this from the ABC Covid-19 data page. One of but many examples.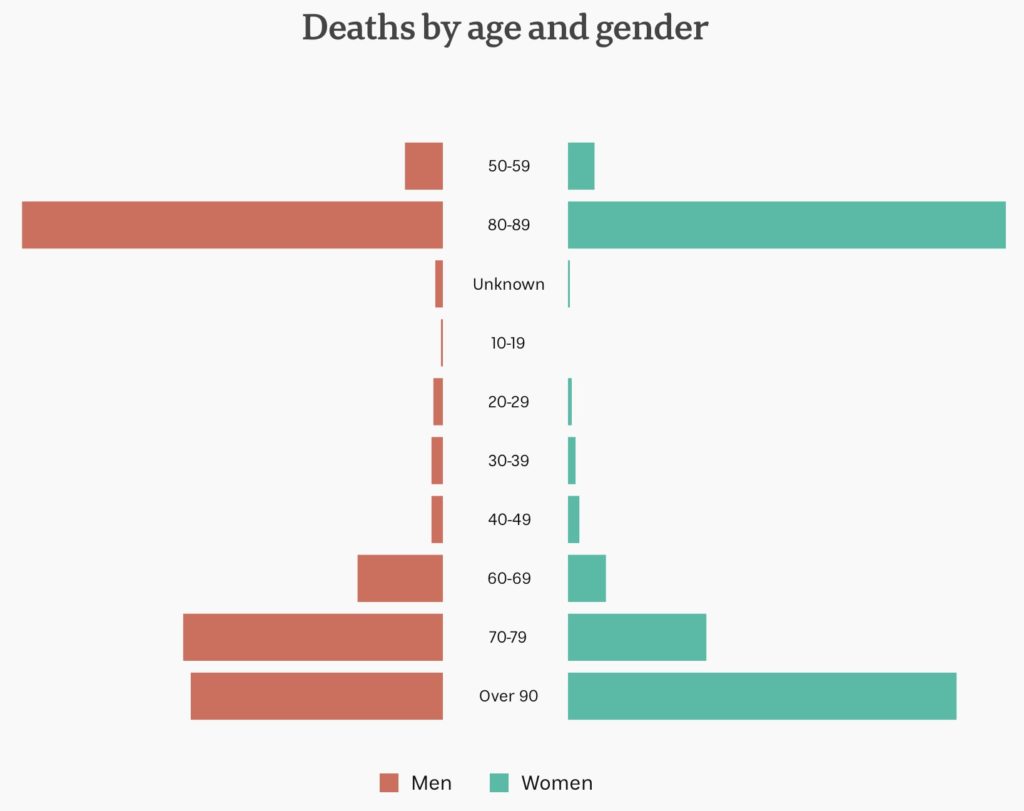 What Statistician orders the age brackets like that?
I'll tell you; one who wants to make high death rates appear to be occurring along the entire spectrum, or at least at both ends.
As most people would expect ages to be ordered in accordance with numerical convention, only the neurotics and the paranoid will notice the trickery…as is the aim.
They are pushing the narrative that the Delta variant is 'cruelling' the young, but the figures just won't play along…so they must be 'nudged' somehow.