These are images from Melbourne's Black Lives Matter protests. How different things were, and no police in sight. June 6, 2020 at the height of the Covid panic.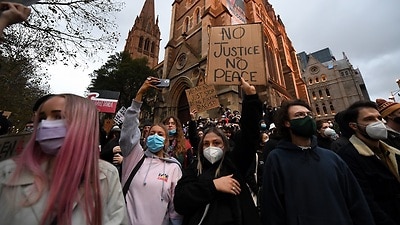 That was then. This is now:
(2) pic.twitter.com/UqVTAe8QTs

— New Granada (@NewGranada1979) September 22, 2021
With this as a reminder of what the difference really is.