Why are so many Australian's so keen to be part of a medical trial? A question for the ages, right?
The answer is simple: they probably don't know they are.
Let's start with the mother of all lies from our very own Health Department.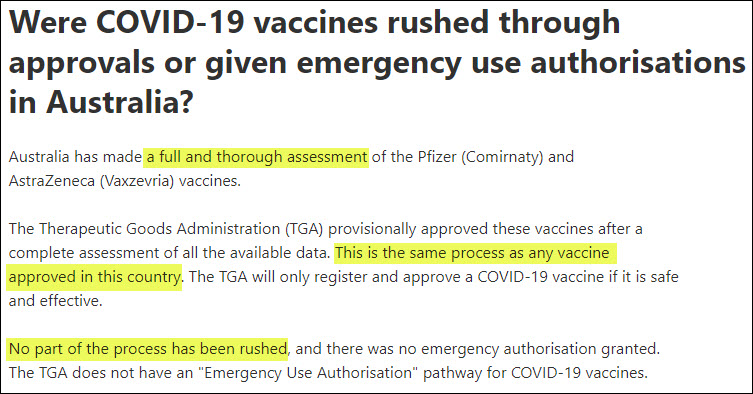 What utter bullshit!
A 'Full Assessment' (as most people would understand it) would result in a 'Full Approval' – not a shortcut Provisional Approval.
As for, "This is the same process as any vaccine approved in this country", I'm left speechless that they think they can get away with such lies. This is almost 'Actionable'.
Let's go to our noble Health Minister: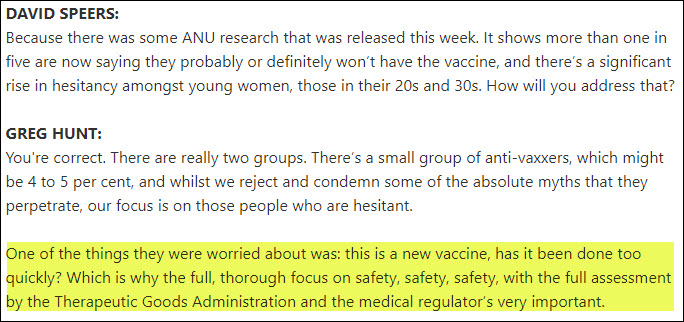 There's that 'Full and Thorough' bullshit again.
Hint Greg: you are either lying or being lied to. Either way, get a grip of it and start telling the truth to those who pay you. Start understanding the risk involved before allowing mandated vaccinations to continue.
And as for our fearless Press: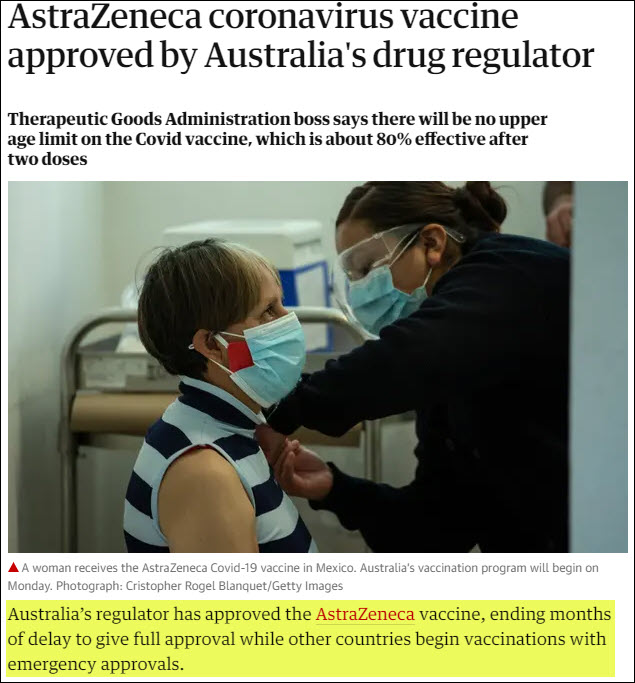 Dear God, "Full Approval"! Another outright lie. The weasel words around Emergency Approvals is just the gravy on top. I guess you can't inform your readers that our Provisional Approval is the equivalent of their Emergency Approval if you've just told them that the vaccines have Full Approval.
Wonder no more why a good portion of the populace are calling the hesitant "Anti-Vaxxers", "Anti-Science" and other assorted goodies. They have no idea what's going on, by design. Those who they should be able to trust, are just outright lying to them.