Freedom of the press also apparently includes the right to suppress news you do not want anyone to hear. This, however, is astounding: The Age cartoonist Michael Leunig axed after anti-Dan Andrews cartoon. The story is from The Oz.
"Gay feels this type of cartoon is not in line with public sentiment, and The Age's readership, who it does seem are largely in favour of the Andrews Covid narrative. But my job is to challenge the status quo, and that has always been the job of the cartoonist."
That is, Age readers refuse ever to see or read anything that contradicts what they already prefer to believe. It is obviously the editor's responsibility to ensure this never happens. Leunig, however, has a different view.
"If what Gay says is right, I don't much want to work for the sorts of readers who are so censorious. It seems that at The Age in particular, you can't go near the Covid story except in a way that's supportive of the Victorian government's handling of it. And if you're not supportive, that's reason enough for you to be cancelled."
Speaking of Dan Andrews, and also from The Oz.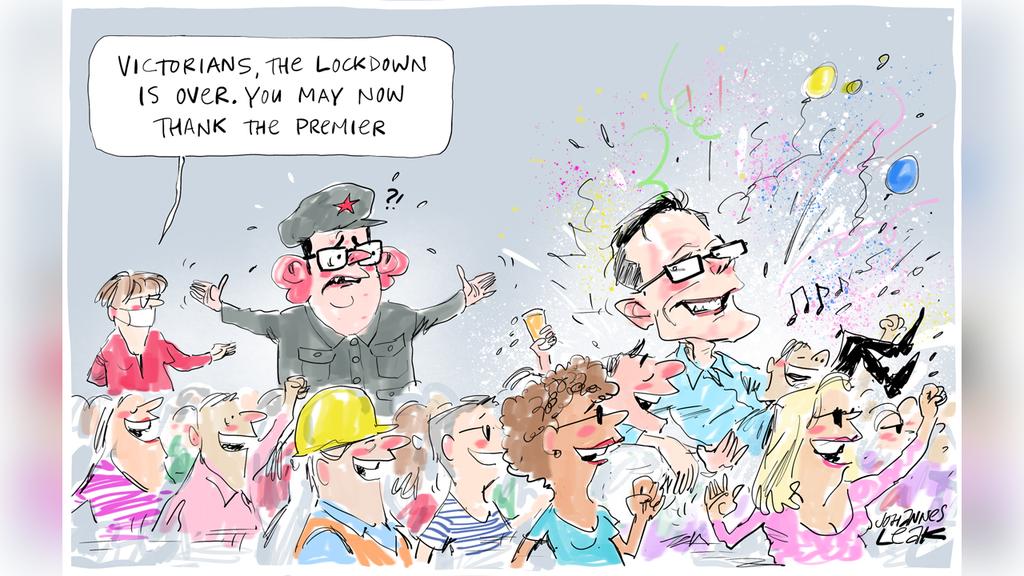 Good thing he doesn't work for The Age.