I don't know about anyone else, but I've had a gutful of people telling me the current covid vaccines in Australia have gone through all the trials (albeit expediated) that other, more traditional vaccines have. It just isn't true, and Health Department ads in major newspapers saying so, doesn't automatically change that.
Government departments and government-funded organisations all over the country went into PR overdrive with these vaccines, none more so than the NCIRS (National Centre for Immunisation Research and Surveillance – a close cousin of AusVaxSafety and PAEDS). This organisation is "primarily funded by the Australian and New South Wales governments".
They came out of the gates strongly with a webpage explaining both the 'traditional pathway' for vaccine development and the 'pandemic speed' development of Covid-19 vaccines. You have to look carefully to notice the most relevant bit around 'provisional approval' in the pandemic speed pathway.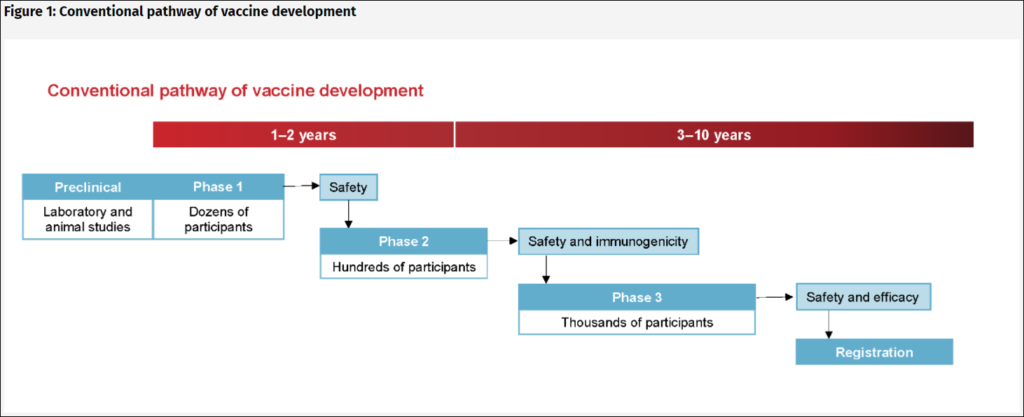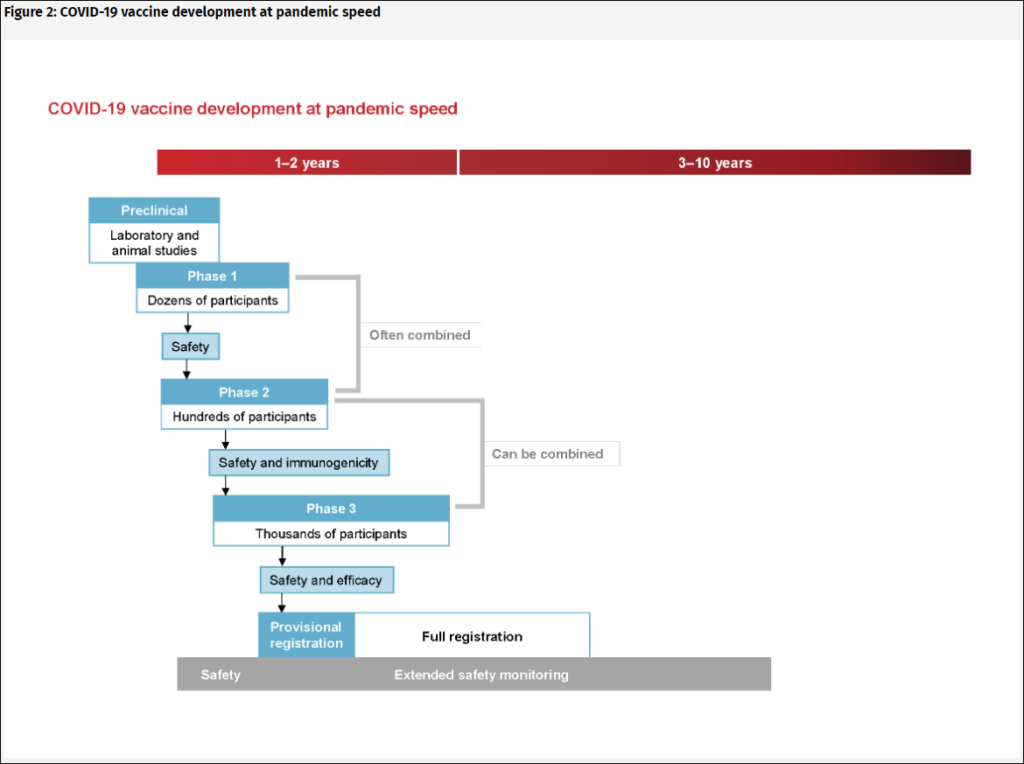 Right, so according to these diagrams, they've both gone through Phase 3 testing before release to (or on) the public. Bless them, they even tell us how this could be, in such a short timeframe:

But the very next paragraph reveals the unavoidable truth:

However, as there are limited safety data, full registration of the vaccine will only be given after extended safety monitoring, which will take several years (refer to Figure 2).
Hmmm……yes. Sounds like an acceptable standard under which to introduce mandates for its use…not!
It appears, from Figure 1, that an inherent and desirable part of the conventional Phase 3 Trial, is the 'extended safety monitoring'. The time it takes under 'conventional' conditions is a feature, not a bug. They imply that themselves by the 'provisional approval', and no amount of prevarication can change that. They even state it in the accompanying wordage: "there are limited safety data".
THE COVID VACCINES ARE STILL BEING TRIALED…on us! Worse still, we are being forced to participate. For the vaccine boosters out there, don't bother coming at me with the line, "you're not being forced". It makes you look dumb, pathetic and desperate.
What does the Australian Government's National Health and Medical Research Council say about trial participation?

Despite the coerced consent given at the vaccination hubs (a fig leaf of legal coverage), you can hardly call being put out of work, and socially ostracised, a the basis for 'completely voluntary'. As for "no adverse effects" on their "relationship with their doctor", what a shame it doesn't include 'employer'. Many of us might still have a job.