Open Thread – Tues 4 July 2023
---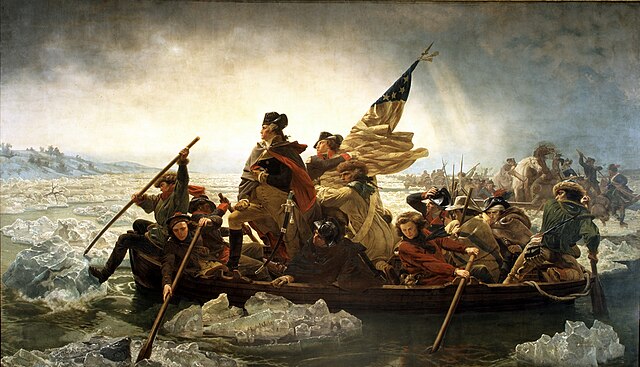 ---
If having some sort of criminal offence on your record prevents anyone from working on mine sites I would guess about half of the workforce would be gone by the end of the day.
People working in close proximity to, or with access to processed gold or other precious metals are usually carefully vetted, but no sane management cares if Joe Bogan on the air leg or Stumpy the shot firer's offsider once got drunk and smashed a pot plant in the beer garden.
Getting perilously close to WW2's "Show us your paperz".

Whoever invented HR departments belongs in the seventh circle of Hell.

Watching Rita Panahi. She has played a few grabs of the fake oompah loompah. The early footage shows her speaking normally. The most recent footage, where a few of us have been wondering what she is on, definitely show the difference in her speech.
Either she is on some sort of chemical or alcoholic help, or she has some medical problem which will be rolled out closer to the vote to try and gain some sympathy votes.

dover0beach
Jul 7, 2023 2:58 PM
How do cluster munitions help Ukraine achieve its operational goals?

They help the US Neo Cons who have "Jo(ke) Biden puppet on a string" achieve their aim of a war against Russia. WW3 anyone? Get your Bunker ready now as the elites already have theirs ready and waiting and fully stocked up right now.

Pedro the Loafer

Jul 7, 2023 6:59 PM

Indeed Pedro the amount of drillers I've worked with having done stints in Etna ck or Lotus Glen correctional centres is a lot. One was even open about running drugs. However am finding criminal records are less though in more modern times though.

No one cares if a couple kilos of coal vanishes though for context though.

Vicki and Helen, there is a good article by Michal Baume in this week's Speccie which arrived this morning. He quotes some good figures on how many of the identifying aborigines are urban and how many are in remote communities. The urban and regional 'reveal an overwhelming bias'. Those in remote communities now make up less than one fifth of the 813,000 indigenous. In remote areas the gap hasn't closed much at all, the figures come from the huge increasing in identifying abs who are doing well in cities and regions. 50 years, he says, since the remotes were in the majority.

He notes that as the urban and regional mainly marry into the white population there are going to be a lot of what he calls neo-aboriginal people around with only marginal traces of aboriginal genes. That's likely the case anyway for the neo's.

I like the term neo-aboriginal. We should use it more.

Pedro the Loafer Avatar
Pedro the Loafer
Jul 7, 2023 6:59 PM
If having some sort of criminal offence on your record prevents anyone from working on mine sites

Believe it.
We just had to do a 'verification of competence' wherein Senior guys with 35+ years in the mines had to do a written test and be checked for competent driving by an instructor.

Cats, please set me right.

I'm sure Australia have never had a deputy prime minister whose job was to be a cackling buffoon like American vice-president Kamala Harris.

Then again, Australia has been spared the institutional cheating of the 2020 US presidential election, which turned America's political leadership into the fake front for the faceless Marxists who are really running the White House and the US government.

To my recollection, the last buffoon who ran Australia was Billy McMahon at the end of the Menzies SFL administration in the 1960s and early 1970s. Even the Lying Slapper in the 2000s was a hard-core communist and could never ben classed a token buffoon like Kamala Harris.

Zulu Kilo Two Alpha
Jul 7, 2023 7:21 PM
I like the term neo-aboriginal. We should use it more

Pay that one, LizzieB. The likes of those claiming "Aboriginal" status, on the basis of an Aboriginal great great grandfather, or great grandmother would certainly qualify.

Proposed test for aboriginality:

At least one full blood grandparent;

Fully initiated;

Lives a life at least resembling traditional life, away from a major city (population >100,000).

Today at the IPA in the CBD.

The ferry trip in at 9am on a sunshiny and bright crystal-air harbour morning was a treat. I should get up and do this more often. A ten minute stroll from our place. On
the fast private ferry $9 with a good 20 people on board it took 12 minutes at speed direct from Watson's Bay to Circular Quay. The govt ferry kicks in later, after 10 and ends at 4, stops at Rose Bay, and takes 22 minutes. Then I took the city circle on stop up to Wynyard right near Martin Place; this event was in the new hotel in the old GPO. I stopped for a coffee in the huge atrium area as I was earlier than I thought I'd be, then at 10 sharp went up to hear Peter Dutton. Be on time, all the info had shrieked, but in fact there was coffee with scones and cream available till 10.30, when the good man arrived. So I chatted around and about for a while, always interesting to meet people at these events.

Peter Dutton is an impressively tall and bulky man, looks like the ex cop he is. Everyone enthusiastically welcomed Warren Mundine to the gathering in the intro from Daniel at the IPA and Dutton announced he'd concentrate his speech on energy. He began a long and extremely thorough exegesis on exactly what sort of energy strife we were in and why we needed to go nuclear yesterday at the latest. We were 'missing the train' carrying all of those other countries seeking Small Nuclear and Micro Nuclear installations (he explained the difference) from the key manufacturers in world, some of which he named. He also gave a run down on how many countries, and especially the big economies, were turning nuclear now, and it was a very impressive account of the state of nuclear play. We are rank outsiders in the nuclear stakes and it won't get any better unless we act soon: this means Albanese and Bowen (groans), and he laughed.

I was hugely impressed by Dutton's ability to speak without notes and without stumbles and pleased to report that he is a much warmer and more likable personality in person than he appears on TV grabs. He needs TV media training, for he comes across as wooden in any TV I've seen, which he is not when in friendly company as at this gathering. He joked a bit and smiled as well, which he doesn't manage on TV. He speaks with a passion and yet remains measured. Overall I think he's one to go with, which I'd had some doubts about before.

Whether he can bring the Libs around though is another matter, given the wets and fools in there right now. He's fully in the nuclear basket, having an eye on how people will still vote on 'emissions' and this is the only firming power that is good like that. I'd go myself for some quick HELE coal-fired power stations, but that just doesn't get a look in, no mention and no ability to ask about that.

The questions at the end took five areas where the audience had asked questions – broadly around the Voice, Economy, Energy, Cost of Living and Freedom of Speech, all with only one representative question as the intro. My name (not the one youse all know) and my direct question got up (yay!) leading into the coverage of the ACME legislation. He agreed he wouldn't like to be monitored by Dreyfus (to laughter) but he was still a little evasive on that topic, shunting it to his minister, and also saying there was a case for some oversight but not what was proposed. Somebody should send him that list above of 'freedom' calls from great thinkers of the past. I sat next to a guy who was fiddling with a load of pamphlets, very interesting, authorized by the Liberal Party, Canberra, and a crashingly good account of why not to vote YES for the voice. He was letterboxing them around his local area. It leads with Important Information about THE VOICE, and in red RISKY UNKNOWN PERMANENT. Good info inside and on the back statements from Constitutional lawyers and other bigwigs about the inherent problems.

If they've got spares that's something we all could do. I took a handful of his for a start to put in some letterboxes of Allegra voters in Wentworth where I live.

Hairy said to me why did I want to go when it would be like attending a Liberal Party Branch Meeting, but I said there are worse things in life, and in the event it turned out to draw on a wider group, as IPA functions do. He just didn't want to get up early.
I will hand him some letterbox drops to do instead in penance.

I had a really good chat with Sophie York too, re Australian Conservatives days.

My question about the problems with Donald Trump Jnr's visa fell through to the floor though. This issue wasn't covered at all, possibly a bit too specific anyway.

On the way up George Street I stopped to give my change (don't have much in coins these days) to a man with a cardboard sign. His story was honest enough, no sad life tale (though I always give anyone begging the benefit of the doubt there); his sign simply said he needed help to feed his family. He looked like an ordinary sort of bloke, not a derro at all. As I opened my purse he saw all of the expensive bling on my fingers and said I like your rings. Thank you, I said, that's kind of you, for it was. Clearly I had money and he didn't. I gave him three bucks in gold coin and some silver. He said I was a beautiful princess, so I think that was fair exchange. Of a sort anyway. I hope he makes a lot of money sitting there.

Hairy wouldn't think so though. But how would he know the man's story, what happened that drove him to do this? I know too some do it for a living. But I think these days some people are just a bit desperate and think to give this a go for a while, maybe between jobs or in some sort of crisis. He seemed rather like that.

While these letterbox pamphlets say at the base in small letter that they are authorised by A. Hirst, Liberal Party, I don't think they are especially promoting the Liberals. They are such a good coverage of the Voice issues.

Ok, gotta go, time for me to make our salad and mash, Hairy's done the sausages and spuds.

News
Breaking News

UPDATED
Network 10 seeks 'explanation' why crucial CCTV not disclosed

Questions about why crucial CCTV at the centre of Bruce Lehrmann's rape case was not disclosed have been asked.

Total diversionary ploy.
There. Is. No. Missing. CCTV.
This was the line run by Dumgold to his cost.
They are trying to plant the seed that "if only we had the CCTV we could prove it!"

Dr Vernon Coleman MB ChB DSc:

Something called the Independent Commission for Equity in Cricket (commissioned by the England and Wales Cricket Board in a mood of self-flagellation) has caused a storm (and a good many headlines) by complaining that racism, sexism, classism and elitism are widespread in the game of cricket.

I've been following cricket all my life. I have spent a huge chunk of my life on cricket grounds. I've spoken to many cricketers. And I've been inside professional dressing rooms as a doctor. I've written four books on cricket (including The Village Cricket Tour and Thomas Winsden's Cricketing Almanack) and I've written articles for specialist cricket magazines. So, here is the Vernon Coleman Report on the ICEC Report; a report which I suspect I could have written two years ago when they started.

And I believe the ICEC report will do far more harm than good.

But I wasn't in the slightest surprised by its conclusions. The death of cricket has been on the cards for some time. After all, some of those involved with the dangerously fascist Great Reset, the climate change myth and the absurd re-wilding nonsense want to stop all sport because it takes up too much space and involves travel.

To me the ECB's report stinks of woke gibberish.

Equity in cricket, for heaven's sake. That's a real ESG word.

The woman who was chairman of the committee is described as having experience in 'governance, inclusion and equity'.

What a surprise.

A woman described as a senior independent director of the ECB said: 'Promoting equity, diversity and inclusion across the game is critical to the success of our game-wide strategy Inspiring Generations and our purpose of connecting communities through cricket.'

Rishi Sunak, a well-known war criminal, took time off from sending depleted uranium shells to Ukraine to get in touch with the ECB. He wants cricket to be inclusive and open to everybody. I actually rather thought it was. Even blind people play cricket.

I think they've all missed the point. (If I'm allowed to have a view on this – which I rather fear may not be the case these days.)

Cricket isn't a social programme or an experiment in human resources.

Cricket is a game. Or I thought it was.

If people want to play they play. If they want to watch they watch. If people from some areas of society aren't interested then that's fine. There are plenty of other games they can play. Cricket doesn't exist to change society and lead us into the Great Reset.

The report makes it look as if cricket had huge problems.

I don't believe it does.

At least, I don't think it did.

I think this report could create some very big problems and it is my belief it could do more harm than good.

They won't agree with me, of course, but I fear this report will exacerbate suspicions, paranoia, resentment and entitlement and actually create racism.

If you look at tennis, rugby, football, gymnastics, chess, dominoes or synchronised swimming through the same distorting spectacles you could claim they all have problems. There are far more black players in top level professional football than makes statistical sense. How many black tennis players are there in local tennis clubs? How many Muslim women are there involved in synchronised swimming? Enough? Not enough? Too many? Who decides?

The report says that there must be a `fundamental overhaul of the women's pay structure in order to achieve parity with the men's game'.

I'm terribly sorry, (and this really isn't a sexist comment, it's a realistic comment) but that is like saying that the members of the chorus in an opera should be paid the same as the lead tenor and soprano.

Look at the stands when women are playing. There are huge empty spaces.

If women are to be paid the same as men then the men will have to take a huge pay cut. There certainly isn't enough money in the sport to pay women the same as the men currently receive.

The report says that Black cricket has not been adequately supported.

Black cricket?

I thought teams had black and white players together. Gordon Greenidge and Barry Richards were probably the greatest opening partnership in history. One was black and one was white.

Are we now going to have black teams and white teams?

The report says that 'cricket need to have a clear set of values'.

No it doesn't need a set of artificially created values.

Cricket needs some laws. Which it has. And it needs players to play the game fairly and honourably. Which they mostly do. That's where the phrase `it's not cricket' came from.

What on earth do they mean anyway?

The 317-page report says that costs are prohibitive.

Really?

Have they looked at the costs of getting started in motor racing or horse jumping? Or skiing? Or yachting?

Do they want taxpayers to provide every child with a free bat and ball?

Kids who want to play cricket need an old tennis ball, a piece of wood and a lamp-post on which to chalk the wickets. And someone to play with.

And look at this quote from Ben Stokes, the England cricket captain, made after the absurd and damaging report was made public: 'I am Ben Stokes, born in New Zealand, a state-educated pupil who dropped out of school at 16 with one GCSE in PE. I needed help with the spelling and grammar in this speech and I am sitting here as the England men's Test captain.'

Elitism?

Where is the elitism?

The truth about cricket is that most of the people who play it and watch it are rather decent. They don't play or watch to change society. They play or watch because it's fun. They enjoy it. And the last thing most people think about is skin colour.

It isn't the fault of cricket that the money grubbers sold the TV rights to a satellite TV company – thereby ensuring that kids don't watch it and aren't interested in playing.

It isn't the fault of cricket that local authority schools don't play much cricket. That's because local councils sold off the playing fields to developers.

There's sexism, racism and old-fashioned snobbery in all corners of life.

But cricket isn't any worse than anywhere else though I admit there isn't a Test series for transgender cricketers and there obviously should be.

And let us remember that half a century ago, South Africa was exiled from international cricket because the South Africans wouldn't accept Basil d'Olivera as a Test team tourist. Cricket led the way in this fight, at considerable cost. And it was white, middle aged men who were largely responsible for fighting apartheid.

This accusatory and adversarial report commissioned by the ECB seems to me to be full of modern `Great Reset' language: intersectionality' and cisgender make an appearance, of course.

The report apparently criticises the fact that some who watch cricket don't like drums being played all day long. Well if I watch cricket I rather like it to be a peaceful activity. Is that now a race crime? Drums and impromptu bands and noisy behaviour should be banned. May I say that, please?

And the report criticises the huge number of cricket followers who dislike the Hundred – which is a daft form of biff bat cricket rather too similar to French cricket for my tastes. I want the Hundred (which is, I believe, destroying county cricket) to be forgotten about. Am I allowed to say that?

Are we now to be told what sort of cricket we can enjoy?

Oh, and the report talks about `Type K' individuals.

'Type K' people are, apparently 'white men, educated in private schools, who are straight and cisgender and do not have a disability'.

They obviously all need shooting for daring to be white, educated privately, straight, cisgender (whatever the hell that is) and untroubled by any visible disability.

I would like to think that this utterly awful report will go straight into the bin. And the ECB which commissioned the report should also go in the bin.

But they won't.

I fear that 'action' will be taken and the death of cricket will get ever closer.

Cricket has been painfully woke for some years now. The annual Wisden seems to have become woke. And I think the MCC is pretty woke too.

And things are now going to get much worse.

Meanwhile, no one is much interested in the real racism in Britain.

In my view the group most affected by racial discrimination in Britain are not black or Asian. They are white men.

Just take a look at the RAF.

The RAF head recently admitted that the RAF has discriminated against white men.

In other words the white men had suffered because they had white skin.

Isn't that racism?

Or is it only racism if non-white people are the victims?

Pedro at 6:59.

People working in close proximity to, or with access to processed gold or other precious metals are usually carefully vetted, but no sane management cares if Joe Bogan on the air leg or Stumpy the shot firer's offsider once got drunk and smashed a pot plant in the beer garden.

No-one has any problem with checks relevant to the job.
Foxes, chookhouses and all that.
But if it's just a fishing expedition to weed out non-conformists, I vote no.

Pedro the Loafer
Jul 7, 2023 6:59 PM

If having some sort of criminal offence on your record prevents anyone from working on mine sites

Waay back in the day, I worked on the Zambian Copperbelt. Most of the drillers on the development drives were Zulus or Xhosas – huge men who could operate two air legs at the same time.

It was sobering at times, giving instructions to these guys, to remember that they were there to avoid the gallows for killing someone in a mine beer hall brawl in South Africa.

The Robodebt scheme

The Australian system of government includes a number of checks and balances, protections against abuses of power, and mechanisms for external oversight and scrutiny. Ministers bear responsibility for their portfolios; secretaries have duties and responsibilities with respect to the departments they administer; and public servants have standards of conduct to which they must adhere, which include acting with care and diligence, integrity and, importantly, providing the government with advice that is frank and honest.

LOL. That is the theory and what we used to believe in. Not any more though.

How, then, in such a system, did it come to pass that the government implemented, and continued an unlawful scheme that has been described as a "shameful chapter in the administration of the Commonwealth social security system" and "a massive failure of public administration"?1

Your excellent Report is explaining it very well. Great reading BTW.

This part of the report tells the story of Robodebt – from the frenetic, confused machinations of a pressured bureaucracy, to its ignominious end, ultimately brought about by a legal advice which, in essence, made precisely the same point as had been made in the first legal advice provided on the concept of what would become the Robodebt scheme.

The Scheme's demise, for all of its seeming inevitability, took far longer than it should have, particularly for all of those harmed by a Scheme to which they should never have been subject to.

Even the Lying Slapper in the 2000s was a hard-core communist and could never been classed a token buffoon like Kamala Harris

If the Kamala was suddenly decreed to be the President of the USA, for example, due to that foul syphilitic illegitimate geriatric dropping dead (finally) would the massively destructive idiocy emanating from the "non black House" cease?

In a word, no, it would not.

And yet, here we are. Selling wars, door to door.

SITREP 7/6/23: Zelensky Builds One Last Suicidal Thrust to Appease Masters

Simplicius The Thinker
7 July 2023

The main reasons are likely that once Russia exposed their plans to the world, Ukraine's Western partners put internal pressure on them not to carry out the falseflag, as well as the IAEA not fully backing Kiev as much as they would have liked:

On the night of July 5, several leaders of European countries held consultations with President of Ukraine Volodymyr Zelensky on the situation at the Zaporozhye nuclear power plant. This was reported to TASS by Renat Karchaa, adviser to the general director of the Rosenergoatom concern.

According to my information, at night there were very intensive consultations between European leaders and Zelensky, they convinced that nothing irreparable would happen

According to Karcaa, until the NATO summit in Vilnius, which will take place on July 11-12, tensions over the situation at the ZNPP will remain.

This includes new published satellite photos which showed a closeup of the ZNPP roof, where Budanov had just recently claimed that Russia installed explosive devices. Though one new before and after satellite comparison claims to show something new on the roof of the #4 reactor building:

It doesn't mean the threat is gone for good, nor does it mean they'll stop talking about it. That's because one of the main reasons for the ZNPP tension is likely to create a constant wall of noise and disruption in the information field in order to hide the AFU's own losses and failings, not dissimilar to what happened a couple weeks ago when the Biden admin appeared to prolong the Titan submersible disinformation in order to mask the ongoing Hunter scandal.

So even if they never intended to actually attack the ZNPP, we can expect the disinfo tension to continue to be used at key moments to mask spikes of failures in their ongoing 'offensive'.

There's always this theory, too:

Also, as a last update and correction I'd like to make: I had mentioned the cask storage of spent fuel in ZNPP last time, and how they were at risk of being struck. While it's true for artillery and powerful missiles, one thing I forgot to mention was that Russia did erect a cage over the casks in order to prevent, at the least, drone strikes. It can be seen here with today's visit of Sergey Kiriyenko (Russian presidential deputy) to the site:

Now, onto that offensive.

Hints of Coming War? Xi Tells Military to Deepen War Planning | China In Focus
01:04 'Dare to Fight': Xi Jinping Tells Military to Deepen War Planning
03:26 Yellen Trip Aims at 'New Normal' with Beijing
05:25 'You Can Never Become a Westerner:' Beijing Official Urges Japan, S. Korea to Side with China
06:39 Five Arrested in Hong Kong for Allegedly Aiding Dissidents
08:34 Hong Kong Activists Wanted by China Stand Firm Amid Warrants
12:15 How Communist China Exploits the UN's FAO: Report
14:43 Death, Injuries Amid China Forced Demolition Incident

Dr Vernon Coleman MB ChB DSc:

Is a fibber. I won't go so far as calling him a lying sack of shit trying to use emotion to get people on side, but it's a bit difficult when there's this:

I've written four books on cricket (including The Village Cricket Tour and Thomas Winsden's Cricketing Almanack)

Wisden. Wisden's Almanac. If you can't spell it, you didn't write for it. You don't write Wisden, you put your hand up to contribute.

And:

I thought teams had black and white players together. Gordon Greenidge and Barry Richards were probably the greatest opening partnership in history. One was black and one was white.

Jesus wept. For someone who says he wrote four books on the subject, and who still doesn't know that Barry Richards was South African and white, and that Gordon Greenidge was West Indian and bleck – well, I will question it. Greenidge and Desmond Haynes (also a bleck West indian) were pretty close to being top of that heap.

Once more and yet again, here is a plonker attempting to garner support for dickheadery using something some people like as a vehicle.

I get the sentiment, I do. But inserting unrelated subjects like:

Rishi Sunak, a well-known war criminal

into your wordwall does nothing but blow whatever's left of your cred out of the water.

'Thomas Winsden'. Unresearched, poorly-created lying sludge by the good doctor attempting to be populist.

He may as well have mentioned chemtrails.

Eddles – seriously – does anyone give a rodent's anymore?

The shitshow is now just being dragged on at taxpayers' expense.

Hey, House sized Bottomage Reynolds – feel free to sue the very plain cellulite laden knickerless lush at your own expense, thanks, you z-grade mediocrity.

Then suddenly, the mighty litigation might just stop.

Gee, who'da thunk it.

Hey, collectivists – you've finally found a war you're endlessly screeching very tunelesslee about not bringing to a long overdue end?

Oh wait, yes you have.

the braindead lamestream Ozzie meeja's luckiest bimbecile, Sky's American correspondent Annalise Nielsen, is standing in for James Morrow on Sky's Friday night US Report

"duuuh, dumbocrat talking points, I tells ya and here's my latest head tilty angle" – repeated in slightly different verbiage for however long she's (unfortunately) on screen.

She's obviously engaging in the "beast with two backs" with someone very highly placed at Fox.

There is no other logical explanation.

Peter Dutton is an impressively tall and bulky man, looks like the ex cop he is.

Voldemort and Liebral parasites are not friends of conservatives.

Razey, the pragmatist in me says I'll put up with a lot to see Dutton elected instead of another 4 years of Albosleazy and the hangers on there. I may vote for a smaller ginger group party like the Lib Dems to try to keep the Liberal Party wets a little in line, but at least if we go nuclear we can keep Australia as a first world nation – otherwise we're lost, Argentina, then Venezuela.

Once we've got a fair bit of small scale nuclear and the climate con is even more exposed we can turn to a mix with some HELE coal-fired power to really get back to normal and think carefully about not placing nuclear installations in risky areas.

At least it's a better future than having wind and solar industrial messes spread all over our land and sea, and being dependent on China for the parts they will constantly need – they are hardly renewables in the sense of their infrastructure.

If you watched the video P put up of today's show (thanks P) you can see that Dutton is right on top of the issues with Bowen's nonsense and with what's happening in other significant countries. He can sell this message and win on it, I think. And if he starts to do a fix on the woke culture he will win plenty of friends with that too. He indicated he wanted to fix what we teach our kids.

Looks a bit heavy in the jaw, Rabz. I'm sure she's lovely in the flesh tho.
…
I really need to watch Wawrinka v Djokovic, but the telly is on the blink- combination of old house, winter atmosphere and digital surrender.
Had the pleasure of SBS news keeping me company- article on "Robodebt", demonstrable human impact for which they found a bloke called Phoebe Autumn who is obese, miserable, hunched over a laptop adorned with Antifa flag and Always Was, Always Will Be stickers, sitting on a park bench for some unknown reason- he obviously doesn't get much Park Life.