Open Thread – Weekend 29 July 2023
---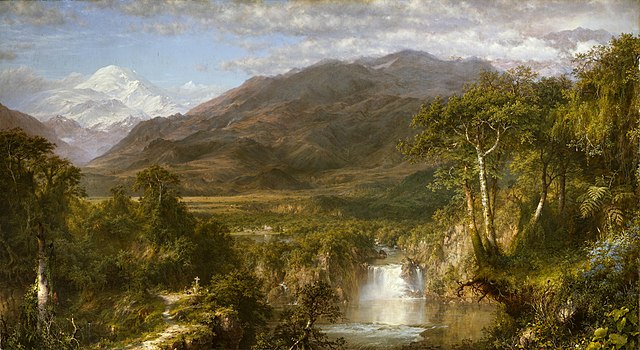 ---
Crossie
Jul 30, 2023 10:33 PM
The blog went down just as I threatened to blog the Logies. There was no need for it Dover, you could have just told me no. ?

Logies? That triggered a memory.

Well, we're back in the Sama Sama airport hotel in Kuala Lumpur where we started this short trip eight days ago, flying home tomorrow. A trip to the airport 30km from the other side of Penang in a car with driver was painless except a lot of traffic and took an hour, then into the maw of a very busy Malaysian airport where a thousand people were yammering away, not unlike the KL bus station, but with easier signage for Englishers. Once back in KL it took us as long to get to this international airport terminal 2 adjacent to the domestic terminal 1 as it took to fly from Penang (i.e. just over an hour), because you had to chase up the shuttle bus pick up place with luggage on perilous downward escalators (no lift), wait for 15 minutes, and then it went all around the world of airport car parking dropping off people to pick up their cars before dropping us at terminal 2. I got fed up waiting at first and said to Hairy let's get a taxi, but he said no taxi would take such a short fare. My carry on with my computer in it went flying to the floor as we took a sharp corner in the bus, but this is the test run on the Cat and everything still seems to be working. I am heading for a whiskey (Hairy's loot) and dry ginger any minute now.
The object lesson is don't try to change terminals anywhere in Asia if you have a connecting flight, in fact My Rule (as I say to Hairy) is that we never, ever try to make a connecting flight on the same day anywhere in the world – always put a night in an airport hotel between us and that disaster. So all's well that ends well enough, but it will be better when Hairy finds that whiskey.

Cat was offline for a while, so last post written a few hours ago. I've since had copious whiskey and dry ginger, which meant when we went down to dinner I was wavering in the corridors a bit. Such fun feeling so whoosey, I say to Hairy, I see why you do it. Glad you do, he says, shepherding me in to order some food to sober up.

And so to bed, because we've an early flight.

Boambee John:

Furious Judge Noreika Banned Hunter Biden's Attorneys from Contacting Clerks Again After Tricking Them into Removing Filing Under False Pretense of Representing GOP Lawyer

Not only that, but the part of the plea deal wasn't made known to Judge Noreika concerning the Hunter "Get out of gaol free card" concerned immunity from past, present and future charges, until just before the case was to be heard.
This is a disgraceful act and needed to be punished a damn sight more than it seems to have been.

Boambee John:

Not quite Wittmann at Villers Bocage, but a good start.

Yes.
But at Villers Bocage the British tank column was trapped in a sunken roadway, the Ukrainians did very little to escape from the original ambush site and most just stayed in a clump from what I saw. Ineptly led and sod all reaction to a situation that should not have progressed to the point it did.
Kudos to the Russian who took advantage of the inexperience of his enemy.