Open Thread – Weekend 12 Aug 2023
---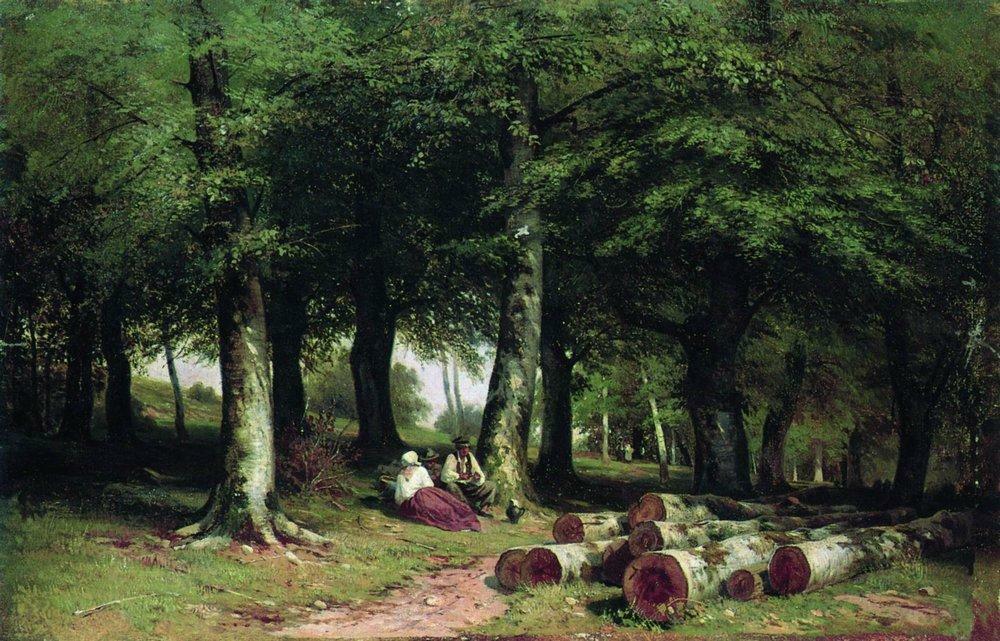 ---
KevinM
Aug 13, 2023 9:53 PM
Steve trickler
Aug 13, 2023 9:33 PM

Be realistic please.

Steve, the 1800s and even before, the roman era are no ancient history, old perhaps, but we have documented detail and proof how the buildings were constructed and how long it took.
Some cathedrals took a couple of hundred years for example, no extraterrestrial magic.

Keep shooting your mouth off.

I skimmed an article at the Sunday version of the Canberra Crimes at the coffee shop this morning – can't remember which of the usual suspects (female) wrote it.

According to her, the Sofranoff report was 'terminally compromised' by it being released. No explanation was advanced for this assertion.

Every possible question of Brittie's assertions (some of which turned out not to be true) was quickly elided over.

Then the rest of the article was about how there is some sort of systemic whatever white male something. Also, if there are not many false rape allegations, or if there are, Believe All Women.

Serious crimes demand serious proof.

Andrew Bolt: Why we don't owe Thomas Mayo The Voice to parliament

Thomas Mayo is everywhere right now, arguing for the Voice, but he is not so different that any of us owe him – or the many like him – a Voice or a dollar.

Thomas Mayo, like all Communists, should be given a fair trial, and then shot at dawn.

dover0beach
Aug 13, 2023 10:38 PM

Korobochka (???) ??????
@cirnosad
·
11m
BREAKING: Russia confirmed usage of cruise missiles against ISIS (i.e. US special force) in the desert around Deirezzour, Syria.
The missiles were launched from the Mediterranean sea from Russian missile platforms.

If true, things may be escalating in Syria.

Can you explain this. Who's side are the Russians and the Americans on? I thought both were against ISIS.

The main groups and entities that the U.S. has been supporting include:

Syrian Democratic Forces (SDF): The SDF is a coalition of Kurdish and Arab forces that has been a key partner for the U.S. in the fight against ISIS. The U.S. has provided training, equipment, and air support to the SDF.

Arab Opposition Groups: The U.S. has also provided support to certain Arab opposition groups in Syria, which have been involved in the fight against ISIS and other extremist elements.

Counterterrorism Efforts: The U.S. has conducted airstrikes and special operations missions targeting ISIS and other extremist groups in Syria.

Humanitarian Assistance: The U.S. has provided humanitarian aid to civilians affected by the conflict in Syria, including food, shelter, and medical supplies.

But there are many anti-Assad factions and not just ISIS. I don't believe for a minute the US is supporting ISIS in Syria.

Sure, but why wouldn't you believe it for a minute? If their principal aim is overthrowing Assad, why wouldn't they align themselves when needed with a jihadi group like ISIS? It's not merely that they have form in other situations, they also have form in this one since 2012.

The US is NOT supporting ISIS in Syria. Your sources appear to be a Russian propaganda sites. I wouldn't believe it for a minute because the US never has and never will support ISIS. They are supporting those groups I mentioned above, which is not ISIS.

JC, that guy is based in Sydney. But, still, its just incredibly funny how you are so sure that the US wouldn't support ISIS in a fight against Assad and Iranian influence in Syria when there is the following report uncovered by Judicial Watch in 2012:

A revealing light on how we got here has now been shone by a recently declassified secret US intelligence report, written in August 2012, which uncannily predicts – and effectively welcomes – the prospect of a "Salafist principality" in eastern Syria and an al-Qaida-controlled Islamic state in Syria and Iraq. In stark contrast to western claims at the time, the Defense Intelligence Agency document identifies al-Qaida in Iraq (which became Isis) and fellow Salafists as the "major forces driving the insurgency in Syria" – and states that "western countries, the Gulf states and Turkey" were supporting the opposition's efforts to take control of eastern Syria.

Raising the "possibility of establishing a declared or undeclared Salafist principality", the Pentagon report goes on, "this is exactly what the supporting powers to the opposition want, in order to isolate the Syrian regime, which is considered the strategic depth of the Shia expansion (Iraq and Iran)".

"That guy" could be based in Antarctica for all its worth. The US tried to clean out ISIS from Syria.

Reports don't mean a single thing unless there's at least a shred of evidence to support such an extraordinary claim. Your link goes to The Guardian to support your argument? The Guardian has always been an honest truthful newspaper.

What do you find incredibly funny? That I stated who the US is actually supporting in Iraq, whereas you claims are supposedly back by the Guardian and some anonymous Twitter account from Sydney?

Moreover, your inference is that the Trump administration was also supporting ISIS in Syria. This is an absurdity.

It fits fine JC. While its true that Trump was never going to support ISIS look what the people around Trump did to him? They all colluded in the coup not excluding Milley. Being anti-ISIS left Trump out of sorts with the terrorists running the US.

Think about your position JC. If the Americans didn't create and support ISIS who did? Are you suggesting they took more ground then the Prophet spontaneously and without support opposed by every government in the world? That would be like saying that each of these Arabs is superhuman. They weren't getting their funding from a chook raffle and a cake stall. From local support in any already burned over territory. Their vehicles were all Japanese for example. So they are a creature of the American defence alliance. They were helped all the time by Israel whose excuse was their humanity. Humanitarian help.

By the time Obama and Hillary were running things America had become a fully fledged terrorist nation. Hence all the terrible things that happened to Trump and the rest of us since then.

Being present as a mum and dad organise two primary schooler girls and a nearly three year old boy ready to go to school and the little boy to the other grandparents' on the way really took us back. Time was when we did that morning rush, two older boys to primary school, two younger ones to a very good child-carer and Hairy and me off to grapple with the wider world. All in the name of mortgage, lifestyle and achievement. It wasn't always like this but for the majority of families that's the way it is today, since women entered the workforce in large numbers in the 1950's. I have got up in the morning and gone to work ever since I was fourteen, until I was sixty. The enjoyment of morning peace is one of the true delights of retirement. Except, of course, when I was on the grandparental child-care side of things, which I have been on for two of my grandsons in Sydney, where life goes on as it does grandparentally.

So sad to hug these three little ones goodbye. I guess we should be grateful that they are not, like many grandchildren today, scattered across the world, for at least we can drive easily to Queensland (post Covid papers of course).

We are off this morning to Bribie Island to call in on very distant kin to start the process of developing a family website and discuss further the issues concerning the little church in the UK where are buried the ancestors I share in common with these people.

Congratulations to Johanna on her birthday, and to those for whom the day brings sad memories, well, loss is the penalty we pay for love always. My mother died thirteen years ago on September 23rd, the exact date on which my first son, now aged fifty, was born, and my first grandchild was born on June 9th, which was her birthday. Coincidences of course. Dates are always full of them giving horoscopers a field day.