Open Thread – Thurs 17 Aug 2023
---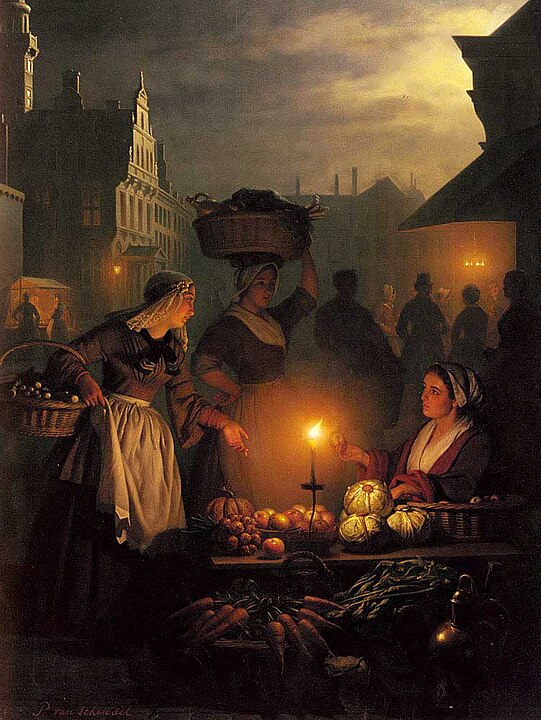 ---
Update from daycare centres in Siktoria:

– Acknowledgement of country shared with the children each day in all learning spaces
– Aboriginal flag displayed in all rooms
– Acknowledgement of country shared in all staff meetings
– Childrens activities based in First Nations culture in all learning spaces, ancillary spaces, foyers etc
– Flying the aboriginal flag outside the facility

– Lord's Prayer each day before class
– Crucifix displayed on the wall of all classrooms
– Prayer before all staff meetings
– Children's activities based on Bible stories in all learning spaces, etc
– Christian cross on the peak of the building

Does sound just slightly like a religion. Maybe Bruce Pascoe can write the Aboriginal Koran.

Both her maternal grandparents are part aboriginal

In strict genetic terms there are very few people with strongly predominant aboriginal genes left in Australia. Most are in the still-tribal remote areas. There has been so much racial inter-mixing over two hundred years of contact. We should see this as a good thing, imho, because it brings us all into the same Australian condition. Just as the mixing of different immigrants has happened so easily in this society. We have few or no ghettos. Long may that continue. Cultural origins can still be appreciated and recognised, but none should predominate now, although the British gift of the English language and English laws and our thoughtful Constitutional arrangements under which we all can live well should remain forever as a guide to our future.

Dr. John Robson on climate change. Interesting and amusingly done.

On ships sinking and so on, a tale from my divemaster days on the Barrier Reef.

On our way back from a dive we had about 20 divers on board a 15metre catamaran. These were things driven by two very big outboards, and really got along at about 20 knots. They just had a benchseat down the middle and a lot of clamps for people's tanks and BCs.

The other DM was driving the boat and I was up the bow end. He made a few come-here gestures, and I made my way down to the stern, where he asked if I noticed anything. There was indeed something different – we were standing in about 5cm of water rather than the usual .5. He reckoned, while we continued motoring, we had a cracked hull or something.

We talked it out while still making speed. The boat would sink before we got home – we were now standing in 10cm, although the punters weren't noticing due to the boat being up one a bit of plane. We could continue on, and sink, and radio when we did with our best position – probably about 5 k's from Great Keppel. Or all of the divers and one of us could get off, and the lightened boat would likely make it home. The second option was the best as it would save the boat.

I got a lengthy rope ready, and then we slowed down – the boat settling immediately, although by this we had the bilge pump going. We explained it all and I took the divers wearing the BCs (buoyancy compensators – an underwater lifejacket thingie) and their masks and fins. The rope was to tie us all together. The other DM took the boat off immediately – he made it.

We were in the water about an hour before two of the dive shop's other boats came out and picked us up. No problems, but interesting.

In our travels up and down the east coast from Sydney to Qld and back, I saw one Yes Vote sign (outside Nambucca heads in a private house front garden) and one rear-window sticker for the Yes Vote. I have seen NO stickers or advertising for the No vote.

Yet I suspect that all of those cars and houses with no statement of intent are letting the world know something by the lack of their advertising. People are telling each other to vote No, not advertising the fact.

Speedbox
Aug 18, 2023 2:07 PM

Hey JC….do you put any credence in Michael Burry's recent shorting activity? A couple of days ago Reuters and others were reporting this:

Burry's Scion Asset Management bought put options with a notional value of $739 million against the popular Invesco QQQ Trust ETF (QQQ.O) during the quarter, and separate put options with a notional value of $886 million against the SPDR S&P 500 ETF (SPY.P).

He probably paid very little for the puts – is this just an 'each way bet' or do you think he is more right than wrong?

Speedbox

The thing that caught my eye about him is that he appears to have a great feel for turns in the market. It makes him more of the trader type than a regular investor. Recently, I read that his disclosure had showed he not only had gone long some of the beaten down regional banksters, but he'd also shorted these names. That means that he didn't just square his long positions in these banks but he also sold them short in order to make money on the downside. He sounds like a decent trader. He would have anticipated the likelihood the ratings agencies were about to take the hammer out against banks again. They did, a few nights ago with Fitch and Moodys both saying the banking sector was on credit watch – usually a precursor to downgrades. Fitch even talked about downgrading JPMorgan, which was a big shock to the market causing banking stocks to tank. He made a lot of money on this trade.

Dear Rabz, you controversial dinobore …

Big news! Golden Tickets and Platinum Experiences for CPAC 2023 are now sold out! Thank you to all of you who've grabbed your tickets, we're looking forward to making this year's event our best ever.

Don't worry if you haven't secured your spots, because we've still got a few Standard Tickets left, but time is ticking, so get in quick to secure your spot.

Don't miss your chance to hear some of Australia's best speakers and conservative minds this weekend!

Time is ticking, tickets are selling & the socialists are fuming. Don't miss CPAC! 19-20 August 2023.

CPAC 2023 is one of the most prominent gatherings for conservative thinkers, activists, and leaders from around the world. It serves as a platform for robust discussions, insightful speeches, and networking opportunities among like-minded individuals. The only thing missing is you.

Thank you for your continued support. Good luck, and we look forward to seeing you tomorrow in Sydney!

Warm regards,
Andrew Cooper
Founder & National Director
CPAC

I saw one Yes Vote sign outside Nambucca heads

Special place. I was attending Nambucca Heads primary school. Someone, I don't recall who, gave me a children's Bible. I read it and believed what it said. We also had scripture classes in those days, and somehow I started attending the local Anglican church.

I have no idea what the congregation thought, nor the minister, of a pre-teen kid who suddenly turned up to attend 8am Holy Communion every week. It was a good 20 minute walk there and back each Sunday from our house. I think my dad, who isn't a Christian, thought it a phase which would fade and I'd get over it.

A year or two later the minister or someone asks if I'd like to do Confirmation? Ok, says I. Several weeks of classes and the confirmation Sunday approaches when they work out that I'd never, like, actually ever been baptised yet. So they hurriedly arrange a baptism (sprinkling) and a week later I get confirmed. Anglican rituals are fun!

I don't think my experience is quite usual in Christian conversion experience, but over fifty years later I'm still a Christian, and going well. So I have fond memories of Nambucca Heads.

Andrew – I am not a conservative.

So, no, I will not be gracing your gathering with my noxious presence.

Currently too busy composing "Think Pieces" on "Economics, as she is hypothesised" for a rowdy blogue that allows a lot of "misinformation and disinformation" to be unrepentantly purveyed.

Anyway, have a wonderful CPAC. Hopefully you won't see a repeat of various gliberal dunderheads blundering onto the stage on near the end of the event to be figuratively pillaged in the stocks – even though they all deserve to be.

Other than that – Fatty Trump did not lose the 2020 Presidential Election, which was when I last attended Ozzie CPAC. Experiences such as that are not easily forgotten.

Bourne, one other thing about pharma ads

You and Figures support a system where the guild (doctors) are the only ones allowed to be informed when new drugs enter the market. What an absurd, shitty position. Without ads, consumers have no way of knowing what's out there other the relying on the medical profession. And don't think for a moment every doctor is well read and informed. Consumers, through ads go someway towards reducing doctor ignorance.

There is nothing wrong with consumers being informed about what's out there. In fact the reverse is miles worse.

Well you came up with the analogy of adultery laws, which we find out were way back in time, to suggest that the US was is as much a nanny state as Australia. I judged that you would support the case against no fault.

Look, I've been going the full Golden Wing on my neighbour's cellar since 4:30 so maybe I've missed something.
Can someone explain what the adultery law thing is about?
Keep it brief.

Update from daycare centres in Siktoria:

The headmaster of a certain Wheatbelt school in Western Australia announced there would be a plaque, on the wall acknowledging that the school stood on Noongar land and the students would acknowledge the fact at assemblies.

He received an icily polite deputation of the descendants of the original pioneers of the district, who pointed out that their ancestors had recorded, in diaries and journals the total lack of any "campsites, fireplaces, cave paintings, middens and skeletons" and that Aborigines had drifted into the district AFTER "white settlement" , looking for casual work and to draw rations and blankets.

We have few or no ghettos. Long may that continue

Ah, no.

We have multiple, multiple taxpayer-funded ghettos – and to an extent that once in them, you actually wonder if you are in Australia.

Where drug and alcohol use is rife. Where scabies and STDs are the norm. Where tribal beliefs and apparent historic kinship obligations result in the non-reporting of horrific assaults, up to and including homicides.

Where Big Men – the equivalent of local warlords rule. Their word is law.

Where impoverished children, women and men stay that way because the mountains of cash destined for them are siphoned off by various land councils and tribal elders for their own benefit.

They are in large towns, cities and remote areas of the Northern Territory, Western Australia, FNQ and parts of northern SA. They are ghettos, every bit and more of those in other countries written about in books and depicted in movies. Disease-ridden cesspits ruled by tinpots with an imprimatur from bigger tinpots.

They're just not in Vaucluse.

Would-be aircraft bomber gets two months already:

Once a mental health assessment report is completed, the court heard the parties will discuss whether he is fit to proceed.

Magistrate Greg Grogin adjourned the hearing until October to allow ample time for the report to be generated.

It's the third time this week the matter has been adjourned after two aborted bail hearings on Tuesday and Wednesday, in which Mr Arif refused to leave his cell.

Is this thanks largely to Coombes ?

Largely, yes. The official policy until the early 1970's was one of "assimilation." Aborigines were to be encouraged to move to towns where work and schools were, aided to find work and to send their children to school.

Along came Coombes, with his policy of the "noble savage", living "his culture" on the traditional lands, and it's been downhill since then.

Is this thanks largely to Coombes?

Whitlam's toxic quisling garden gnome, indeed.

The "Visionary Bureaucrat"* as recorded by the collectivist drones toiling away in MiniTru.

*Is there a more ridiculous concept to have existed in human history?

O/T, I' m reading "Valley of the Shadow", by Kevin Boylan and Luc Oliver. It's an account of the siege of Dien Bien Phu, based on new Vietnamese archives, and interviews with French veterans.

The French dropped paratroopers into that valley, as reinforcements, a matter of days before the Vietnamese Peoples Army overran the positions, in the final offensive.

Boylan and Luc make the point that those soldiers should have been dropped directly into the Vietnamese prison camps – they would have been saved several days of deadly, bur futile combat, and many hellish weeks of marching into captivity…..( Page 230.)

Good reading.

Speedbox

It's a bit of a worry. I use the Aussie dollar as a an indicator, as the Aussie is both a commodity currency and also an indicator for global risk appetite. It's looking awful. The Chinese shit scares me …. a lot. Meanwhile the US is doing quite well, but if China tips over we're all going over the cliff. I'm about 50/50 at the moment.

Monetary policy, in the US, needs to be tighter
as nominal GDP is still too high in order to bring inflation down.
Scott Sumner is really good about US monetary policy. Keep an eye on what he has to say. Also the US 10 year is now well over 4% and looks like it will go higher in terms of yield.
Keep an eye on Sumner's blog as he really is good value.
Sumner's latest

https://www.themoneyillusion.com/this-is-your-economy-on-fentanyl/

Another worry.
John Deere is a heavy equipment makes. It smashed through earnings estimate yet the stock languished. It's a good indictor because it's a heavy duty equipment maker requiring long lead times.

As children on holidays we used to play with the local indigenous kids at Bellwood Lagoon on the River.

RD – I played league in high school, the Bellwood guys were the best backs. They were admired greatly. Interestingly fully aboriginal footy sides didn't ever work, I think because they don't have the strategic team senses. But the guys were individually awesome.

I think the Aussie $ is going sub 60c (maybe to as low as mid 50c's). As for China, yeah, they are balancing on the edge of an abyss. The Country Garden issue is very concerning. It's like lighting a match in a room filled with petrol fumes. There are a boatload of other problems and people are just stuffing their money under the mattress.

So, I am definitely in a 'bear' frame of mind. Having said that, I have always agreed with the Warren Buffett philosophy "Be greedy when others are fearful". If the sh!t does hit the fan, as I suspect it will, there are going to be some great buys.

I will follow that link. Thanks JC.

BON I watched a country league carnival once and was gobsmacked at the natural agility of those young aboriginal boys. Beautiful sidesteps. Your story of getting a bible and coming to faith is impressive. I have an old friend who was from the area and was converted at an Anglican church service at NH. He later went into ministry himself.

During WWII my dad's aunt in Brisbane sent me a hard cover Australian book Poppet and Pete that my mum would read to me every night and I knew every word in it. Returning to the country in '45 I attended C of E Sunday school and won a book "Joseph and his Coat of Many Colours." I couldn't read all the words in it but I felt it special.
So combining the words I knew from "Poppet and Pete" and all the words I learned from the catalogues we received from David Jones, Farmers and Anthony Horderns I was able to decipher most of it. The special feeling I got from that book I won never left me.

P.S. My. mum and dad retired to Nambucca Heads.

Figures support a system where the guild (doctors) are the only ones allowed to be informed when new drugs enter the market.

What a bizarre interpretation of my claim that a) drug advertising should be legal; and b) there should be no medical licencing or patents whatsoever.

Stop trying to anticipate my views JC.

What a bizarre interpretation of my claim that a) drug advertising should be legal; and b) there should be no medical licencing or patents whatsoever.

Stop trying to anticipate my views JC.

1. Do you support advertising pharma ads, yes or no?

2. Do you support intellectual property rights in the pharma sector, yes or no?

Evergrande.

The news was all over the media. The default wasn't yesterday; they got in trouble in 2021 and had sought a "moratorium" in the first week of 2022!

So how is it that nobody gave a crap for the last two years? You'd be carried out on your shield by now and long-ago eaten by worms.

Witness Lahaina. HE, the power company, spent basically all of their money on "green" initiatives rather than basic maintenance and hardening to reduce wildfire risk. They were trading close to $40 before the fires and yesterday touched close to $10; a wild-eyed 75% collapse. That's a utility and of course now there is a serious financial risk from lawsuits — richly-deserved, if the article in the WSJ is all factual.

They're just not in Vaucluse.

That is true, and I am aware of that without your reminders, KD. No need for that sort of cheap swipe, especially to someone who hasn't always lived in salubrious areas and who has relatives still in public housing. I wasn't referring to the public housing sinks which litter our cities nor to aboriginal rural and remote communities.

I think it should be clear that I meant we don't have ethnic ghettos of relatively recent immigrants. We have ethnic city settlement areas and then a movement up the social scale as immigrants achieve and buy more expensive housing in more mixed suburbs. We do have areas where certain ethnic groups congregate, but they are smaller and often shared with other ethnic groups; more on a cost of housing basis than anything else. In the US where the same movement in, up and out has happened since the Ellis Island days, there is also an urban set of ghettos, mostly black, where residents are 'stuck'. We don't seem to have that on an ethnic basis to anything like the US extent, though we have the public housing ghettos of druggies and people in very reduced circumstances due to poverty and mental illness.

If it is of any interest to you I used to teach on national and international urban and regional spatial patterning – a sort of socio-geography.

Every morning the people who trade wake up. Some wake up with a boner expecting all the money they're going to make and hit the buy button. Some others wake up with dread, fear and even thinking this might happen and mash the sell button. That's what makes a market; every person who buys thinks they're they're smarter than the person who sold it to them, and someone did so its rather arrogant, if you think about it for 30 seconds, to contemplate that you're smarter than all the other people out there.

In fact, KD, in the 70's I seem to remember publishing quite a bit in that field, including some stuff on changing regional Australian patterns of settlement, before in the mid 80's I turned my interests to a masters degree that had a very strong population statistical research component, as I wished to upskill in that field and epidemiological methods in the Faculty of Medicine provided at that time the best and most solid base for getting the best scholarly minds and teaching for it. The course also entailed some demographic methods. Interesting stuff.

Razey
Aug 18, 2023 11:00 PM

Indeed, it most certainly is not just about real estate but Country Garden is symptomatic of deep issues in the Chinese economy.

Given our specific dependency on their financial health and the world's dependency more generally, not to mention the malaise in Europe and spluttering of the USA, I don't think the worst has past or perhaps better to say the global economy is very finely balanced at the moment.

I'm heading to bed for CPAC starts at 9am tomorrow in the city.

Saying why I have interests in particular areas and have pursued them academically is not an invitation to any stalker to enter and start to denigrate me for saying, as others have done here often about their own experiences and studies, what my own past experiences teaching and publishing have been in.

You can read what I am currently interested in soon. A longish article on aspects of C5th Britain will appear in either September or October Quadrant. It won't interest everyone though. I don't mind that. Same as other stuff I write here. Scroll if you can't be bothered.

https://www.youtube.com/watch?v=BePLrsN_lqI

Former Adviser to the Treasury and Bank of England, Dr Roger Gewolb, congratulates GB News on the success of the Don't Kill Cash Campaign,

Perhaps the bosses have totally misread the socio/political mood that first surfaced with the Red Bull owner sacking his marketing team https://www.dailymail.co.uk/news/article-8527767/Red-Bull-fires-executives-pushed-diversity-inclusion.html over their BLM arrogance. Lesson unlearned, we next had the Bud Lite saga, where admin still hasn't woken up to the message that the consumer is King and isn't captive to the marketing departments flings with political fashion. Next we have Target US who were a little quicker to disown the worms in their apple.
When corporations decide to treat their customers with respect and stay out of the political arena, they may get them back. But at the moment the customer who has been ear bashed for years about how non woke they are, are in the mood to kick a few heads themselves.

SpeedBox:

Given our specific dependency on their financial health and the world's dependency more generally, not to mention the malaise in Europe and spluttering of the USA, I don't think the worst has past or perhaps better to say the global economy is very finely balanced at the moment.

Also given is that the people who infest government assume any problem is one that requires intervention by themselves because they are the smartest people in the room, and everything that goes wrong is always market failure, then they will always assume that the cure is more regulatory intervention.
The fact that they are proven wrong on a near continual basis is irrelevant to them – because they are the smartest people in the room.