Cut and pasted from yesterdays CHO Direction:
COVID-19 Mandatory Vaccination (Workers) Directions
Ok, we kinda knew this was coming.
Many hoped that such overreach wouldn't survive court proceedings. After all, self-interest might kick in and see commonsense bubble to the surface, surely? SURELY?
"Aha! We'll thwart that self-interest angle", says Dan and Brett.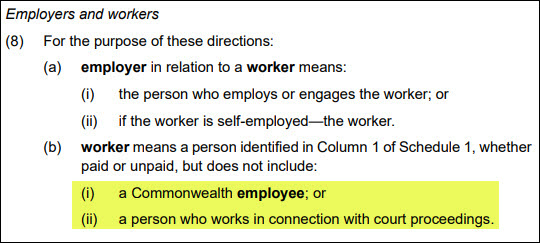 Clearly, Covid has become aware and can now differentiate between Legal Eagles, Commonwealth Wonks and the average Bricklayer!