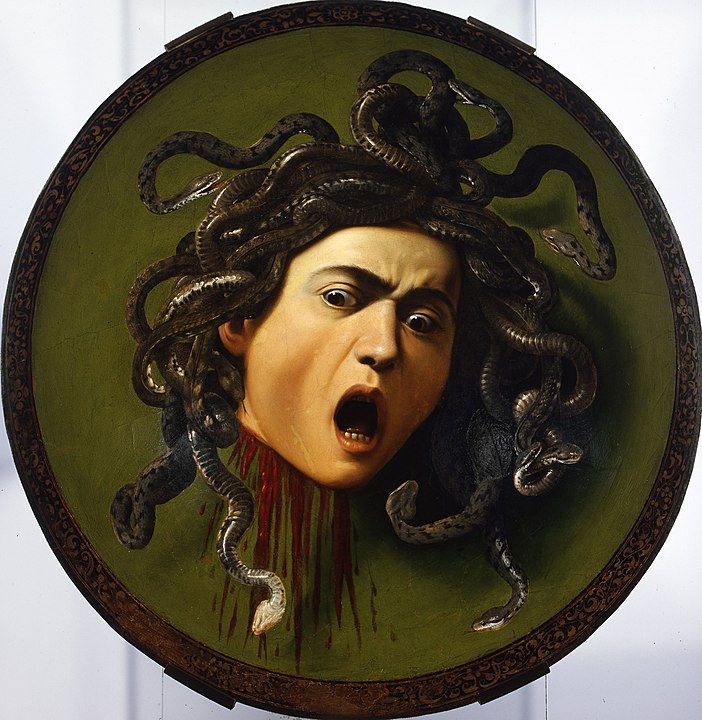 Over the last eighteen months Australia has been transformed into a nation consumed with Covid fear and overflowing with Covid hysterics. This hysterical fear has been fomented by various Australian governments, federal and state, as well as bureaucracies, both of which have deliberately nurtured and cultivated fear amongst the populace through manipulation, panic, and coercion. We've witnessed the rise of Covid shills, who feed off the fear of the virus and use it for tactical reasons to belittle and smear others or they really believe that the virus will kill them. I've long believed that the only pandemic we're in is a purely psychological one, akin to the witchcraft hysteria of old. Whilst the virus kills a few, mainly elderly, the man-made fear and panic is far more widespread and is much more detrimental and destructive to societies and individuals.  This fear has brought out the worst in people, selfishness, exhibitionism, narcissism, nastiness, and intolerance.  We now have people dobbing other people in for attending a protest, as what happened to a young woman I work with, we now have people consumed with aggression and disdain all because a bus driver fills up a bus with a lot of passengers. And here's my little theory, not everyone buys into this fear, most here at the Cat don't, I don't.  So, why are we the dissenters and heretics?  Whilst I generalise, I believe a lot of the Covid hysteria is usually aligned with an individual's political ideology.  So those who buy into the Covid hysteria are usually on the left, those who don't are on the right. 
During the lockdown, from mid-June to the absurdly named "Freedom Day" on 11 October, I was fortunate enough to be able to go into the office every day to work.  I received "special permission" from the powers that be.  Whilst I enjoyed being one of the few on the bus and in the office, I was depressed with the emptiness of the city, all small, medium, and large businesses in Sydney's CBD were shut with the exceptions of Priceline, Coles, and Woolworths.  
Since "Freedom Day" here in New South Wales, more people have been coming into the city, something that warms my heart. The first few days after Freedom Day were quiet but I've noticed a steady build up of people on the bus in the morning and afternoon.  I'm glad, I don't think it's healthy to work from home. I really want to see the CBD revive and I think people want to return to the office. 
This week I've really noticed how busy the bus has become, most days it's now standing room only. It's still compulsory to wear masks on public transport but at least more people are coming into the city. So, one day this week, at 5.05 p.m., I left the office, hopped onto the bus and two stops later a woman who lives in my block got on.  Now let me preface this before I go on, I don't like this woman very much, she's a rabid Green but her real crime is that she's one of the most boring people I've ever come across.  In order to avoid talking to her I usually try and move quickly to the back of the bus, or I have my head in a book or tablet and pretend not to notice her.  But alas today I was caught out. Firstly, I noticed how she sat in the middle of the section reserved for prams and elderly people and she put her bag on one seat and sat on the other. She deliberately prevented another person from sitting on one of the seats. I thought, how rude and selfish. I then noticed a pinched and nasty look on her very plain face.  She started talking to me and she told me how her work was having a function and that she flatly refused to go because it's indoors and she's worried about catching Covid.  I looked at her perplexed, I remained polite and said nothing, but I thought to myself, why is she so scared?  She has told me before how she's double jabbed. Why would a jabbed person be so scared of going out and mixing with other human beings?  I then watched her become increasingly agitated and her plain face became consumed with anger.  At the bus stop near Museum station more people got on the bus, it became standing room only and her plain face became even more pinched.  Despite the crowded bus with people standing, she still hogged three seats, preventing another person from sitting down. I watched her as she looked on at others with nastiness.  For some reason, whilst observing her, I was reminded of Witchiepoo from H.R. Pufnstuf, which is probably unfair to Witchiepoo.  This awful woman was rattled because the bus was full of other human beings.  When she got off at Paddington, before she exited the bus she belittled and abused the bus driver for letting so many people on, so the bus driver responded in kind by telling her to "get stuffed"! You'd think that if this woman was truly worried about contamination from plague-ridden bus passengers, she'd hop off the bus and walk home but no…no….no…she wanted to make a nasty statement.  It was nothing to do with the virus, it was all about her exhibiting her narcissism to the driver and passengers. The progressive Green was being nasty, obnoxious, and intolerant to other human beings.  What this Covid religion and its tenets of fear and panic porn have done is to vomit up the toxic nastiness found in many of our fellow Australians, particularly those of the progressive variety!  
So, as I walked home after getting off the bus, I thought to myself what a nasty, po faced, embittered, hysterical, ugly woman.  It was her nasty behaviour that made her look ugly…like a witch!  Australia is now full of similar Covid witches who behave like something out of a Hammer horror film. After observing her behaviour on the bus, I'll make sure to keep a Cassie safe distance from this ugly witch. 
P.S. I'm being unfair to Witchiepoo. Witchiepoo could be funny, there was nothing funny about this woman.