Open Thread – Weekend 20 Nov 2021
---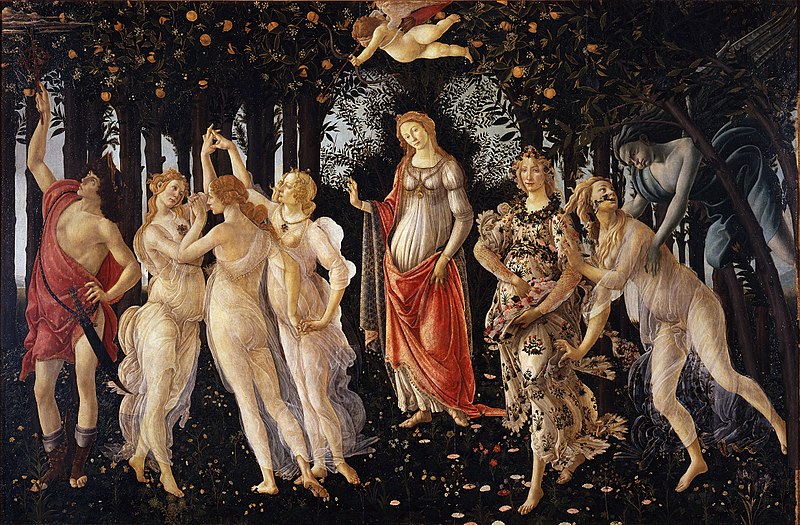 ---
Yes, another big crowd today. A family day out for many. Pretty much a cheerful crew having a good-natured time of what remains a very serious matter.

For the first time, however, I have seen some actual extremists: three groups of very obvious antifa-style problem children, one pair armed, along with a number of dodgy looking lefties carrying heavy bags full of who-knows-what. I don't know what sort of trouble they're looking for, but they're clearly looking for it all right.

Anyway, I'm increasingly starting to think the next election's going to be a blood bath for the major parties. If there was ever a moment for independents to stand, it's now.

rosie:

And I don't see how Morrison comes out of the Meddick thing badly.
A PM cannot hold back condemning what appear to be credible claims of politically motivated violence, just in case.

He could have waited until he knew the facts, but was too busy polishing his woke halo.
Where is the criticism of the excesses of the police state he could have stopped at any time but didn't because he is a gutless fool, more interested in fellating his backers?
This travesty of a PM makes me so damned angry.
I never hated Malcolm Fraser this much.

shatterzzzsays:
November 20, 2021 at 11:53 am
Once a houso, always a houso. Apparently.

Always done very well out of real estate, its in the family. Heard one a long time ago. If you have not much money, buy in the cheapest suburb, don't move , the price will always come to you. The scum (h.t. Cassie) always move on. I recently passed on a Mid Century Modern in a crap neighbourhood 50% cheaper than similar two suburbs away. I have enough on my plate for the next few years but it is annoying me no end.

Matersays:
November 20, 2021 at 1:11 pm
Here with Megan, Rickw and others!
Unbelievable stuff!

Is there a no-dox way of recognising you?

callisays:
November 20, 2021 at 1:13 pm
Behind Enemy Lines – take photos of these guys. They may be needed.

Am in stealth mode, without the mobile phone or the rest of my usual baggage.

More people in the Bourke Street Mall. Not the agreement of printed signs. Almost all hand made.

Heading in to Spring St. I assume the people end up there at some point.

Listening to 3AW (Melbourne talk back radio) news described protest as 'so called Freedom Rally' then proceeded to give oxygen to anti racist and ant fascist protestors with no biased introduction. Whereas they could have used 'discredited' or 'violent thug group' …

Salty Cracker forecast after Rittenhouse verdict: cloudy with a chance of rain and lots of get fucked commies.

Looks like YouTube…the like…and our most benevolent Telstra have been playing funny buggers this morning. Live streams "switching" in and out of private status as well as dropping out in the case of the former.

More pathetic bullshit from TPTB. All the urgent Sydney trainline trackwork that had to be done at short notice. Now I at least and apparently from the various live feed comments, am supposed to believe that because the physical/ spatial distribution of people using internet/ wireless services may be a little different on days like today versus others, and the network can't keep up? When the masses of people are in locations where the highest functioning telecommunication system/ traffic nodes are? Useless C*nts!

How to run the Earth from solar power, from my former colleague:

Big system idea:
Batteries are still a problem for major solar power storage.
I hear there is talk of a solar farm at Tennant ck to supply power to Indonesia.
Think bigger:
How about a BIG power grid, several power lines running from North To South poles with big solar arrays at each pole, so feeding power from the summer to the winter end. Pick off power for each country as needed. Also need latitudinal connections to feed power from day side to night side across continents from arrays anywhere convenient on continents. The coverage should then be 24 hours everywhere, and even local weather systems should not matter much.

I'm sure there will be a few minor engineering problems to iron out. Eat your heart out Cannon -Brookes.

Bespoke:

However far left telegram channels also indicate a bunch of lefties are going to join the freedom protest to start violence to lend support to Dan's bill

Often wonder about the thinking behind this, rosie. It proves nothing.

Take your cameras, make piccies of the shit stirrers. Identify them and dox the pricks. Use their weapons against them.

Bill Whittle explains the importance of the Kyle Rittenhouse Verdict –

"Not Guilty on All Counts

https://www.youtube.com/watch?v=x0Nl1rE6Y8c

Nov 20, 2021
Bill Whittle
Sometimes it's the newest Americans who have the freshest take on what it means to live here."

Awfulk people.
The worst.
Believe me.
….
Stephanie Convery Stephanie Convery
The rally out front of parliament is moving now, heading down Bourke Street, to chants of "Kill the bill", "Sack Dan Andrews" and "Aussie, Aussie, Aussie, Oi Oi Oi".

This anti-bill rally is huge. People are packed in from Parliament to past Swanston Street now. I've seen a lot of protests but I've never seen this many people at a rightwing rally in Melbourne.
…
To give you a bit of a flavour of this protest, here are some of the slogans I can see from my current vantage point:

Dan Andrews is the #1 enemy of the state
You divide, We Unite
Permaculture: local solutions to global problems
Mandates are keeping families apart
Silence is compliance
No jab, no job, no way
Dan is an Illuminati puppet
No vax passports
It is not OK to grant unchecked power to government

The crowd is composed of a cross-section of ages – lots of families – though it is mostly caucasian as far as I can see. A few masks on, not many.

The rally at Trades Hall is on the move now, heading towards the city.

…
The front of the anti-bill rally is all the way up at Flagstaff Gardens now, which, for anyone who isn't particularly familiar with Melbourne's layout, means they've crossed almost the entire CBD. When I left Russell Street not long ago, people were still streaming down from Parliament.

There are thousands of people here.

There is a lot of nationalism on display. Not just the Australian flags, which are everywhere, but I've also seen flags and scarves from Poland, France and Greece.

I've also seen a rainbow flag and an Aboriginal flag. Politically, it all feels completely topsy turvy.
…
peeches have started at Flagstaff Gardens. Right wing pundit Morgan C Jonas leads chants of "kill the bill" before claiming this is the biggest protest in Australian history (it isn't, anti-war protests, climate protests and union marches in Melbourne over the last two decades have drawn equal or bigger crowds).

He's also claiming credit on behalf of the movement for the pandemic legislation bill being delayed in Victorian state parliament this week and expressed admiration for Adem Somyurek, who he says "will not sell out".

"Are we willing to go to the absolute end?" Jonas says, and the crowd cheers.

"Is it fair to say that we will go to any length necessary to rid our parliament of those traitorous politicians?" More cheers.

"There is no doubt in my mind that we are winning."

The dissonance is hurting some of the #stand with dan people. "Everyone is NAZI!!!" is impossible to sustain.

rickwsays:
November 20, 2021 at 2:16 pm

Melbourne media legend, Rukshan!

I watched the excellent live coverage by Rukshan. Camera showed several angles of the lady in the hat with the denim coloured (or blue/grey) brim, navy band and white top. She had a beautiful face. Probably the only face I shall remember.

Bons says:
November 20, 2021 at 2:26 pm
Yep, G'luck 123.
Are you onto the peas yet?
My brother in SA had his hurt severely by frost but the benign season has given him a crop. All they have to do is get it off.
Idiot profession.

The cool weather continues in the Wimmera.
Canola to come down this week but the barley has so many green heads coming up from small tillers it's a wait or windrow game.
Wheat is a Christmas job at this stage and the lentils are green and just starting to show turn.
We'll roll up some pasture sown to oats in resistant ryegrass paddocks. Cheap and cheerful.
Backed into a power pole in the ute this morning, don't ask.

Backed into a power pole in the ute this morning, don't ask.

Our ute now going (Toyota gas/petrol) after having start & idle problems for yonks. Husband pulled head off finally & had new valves, and head serviced in Sydney. Goes like a top. At last – was driving everyone crazy who drove it. No one could diagnose the problem – including Toyota.

Excellent turnout in Melbourne. Had a couple of great escorts in Mater and rickw. Thanks for getting us off the couch and out to be counted.

Despite the headline on the Hun website we failed to identify a single counter protester.

Overhead cop on crossing duty say to colleague that it was bigger than last week. Well done, Melbourne marchers, you were brilliant!

Despite the headline on the Hun website we failed to identify a single counter protester.

The Malcolm Gruinaid mentioned there were only about 300 counter protesters…

So you can halve that for a closer figure (the pic they had of the group was taken very close in, a sure indicator of bugger all there)

Martin Geddes

This is about transhumanism. It's not the first time of heard about it and it is truly terrifying. Possibly more so than anything else we've faced.

Backed into a power pole in the ute this morning, don't ask.

Salubrious nest box tree decided to shed a foot thick branch after midnight, which managed to miss everything except my letter box. Kerrrash! Very dead letterbox was a metre behind heronmobile, which escaped unscathed to the amazement of everyone. So out I go. Part of the branch has landed on electricity feeder and torn it out of front of house. Or more accurately torn off the front of the house…without actually severing electricity supply (go figure). None of the clip thingies worked.

So out I go to with torch to look at the carnage, and neighbour arrives with chainsaw. He's a fine neighbour! A steelwukka. We remove half a tree from the driveway and I back the car out…straight into the power pole just across the road. Some days it pays not to get up in the morning. But the well accoutered penthouse has a young resident right now and the parents are bringing all sorts of unfortunate creature to feed it. Tree-from-hell-with-nestbox got a 3000 dollar seeing to but still lives, just.

Grey Ranga:

I sincerely hope Kyle goes after every single one of his false accusers, not just the networks but personally and destroys their lives as they tried to destroy his.

What would be amusing is if he succeeded in suing the pants off all his defamers, and he became a Billionaire who bought one of the big newsies like CNN, sacked everyone and replaced them with his own choice of editors and journos.
Or just bulldozed the bloody lot.

"It'd all they have. White shoots whites attacking him. Clearly waaayysist!"

Most amusing to me was "There's only one black person on the jury – racism. We want equity!"
Because Kenosha is 90% white, so out of a jury of 12 randomly selected people, 4 times out of 5 you'd expect just one black person (and the other time 2).

The crowd is composed of a cross-section of ages – lots of families – though it is mostly caucasian as far as I can see.

The population is mainly caucasian.
And how does she know that they aren't indigenous, like the plaintiffs in Eatock v Bolt?

I noticed more south east asians last week than this week, but more subcontinentals this week. Probably just the vagaries of where I happened to be.

Have just returned from the Sydney Protest Rally – absolutely awesome I am so glad I went — the crows was remarkable in its size, determination, DIVERSITY, politeness and friendliness and co-operation. I was there with unvaxxed friends and their 35 year old son who is in a wheelchair, the kindness shown us by the crowd was exemplary in patients and kindness.

I was hoping to CATch up with some Cats but it was not to be but I know they were there, salutations – what an experience of a lifetime.

rickw says:
November 20, 2021 at 3:31 pm
Backed into a power pole in the ute this morning, don't ask.

Isn't this the mark of a real Ute?

Nah. Just a stupid bugger who rolled back down the dam bank and turned the wheel just enough to catch the pole. Tub ute for maximum damage. A tray ute would hardly have shown a mark or a quick belt with a rubber mallet to fix.
That's what insurance is for, though it's not my first effort at reverse engineering.

On the train home. You could hear the roar at Roma Street. Listening to some of the conversation around me people are swapping protest stories. For many (@ 1/3) this was their first, for about half, this was their first since protesting Johs anti demonstration laws or anti apartheid when Hawke was still PM, the last anybody spoke about were at the anti Iraq War rallies.

I wonder if the Qld govt will realise the depth of feeling out there.

Zulu Kilo Two Alphasays:
November 20, 2021 at 3:52 pm

Kyle Rittenhouse Not Guilty Verdict Breaks Hollywood: 'I Weep for This Country'

Never heard of any of the "Hollywood celebrities!"

Of the ones mentioned, I know who Bette Midler & Stephen King are (though strictly speaking, King ain't a "Hollywood" sleb)
Alyssa Milano I've heard of, but couldn't say what she's known for.
Viola Davis is in a few Tom Selleck movies, & used to be super-bangable, that may have changed as she's obviously an unhappy dumbass & won't be getting any younger smoother or slimmer as years go by.