Open Thread – Tues 18 April 2023
---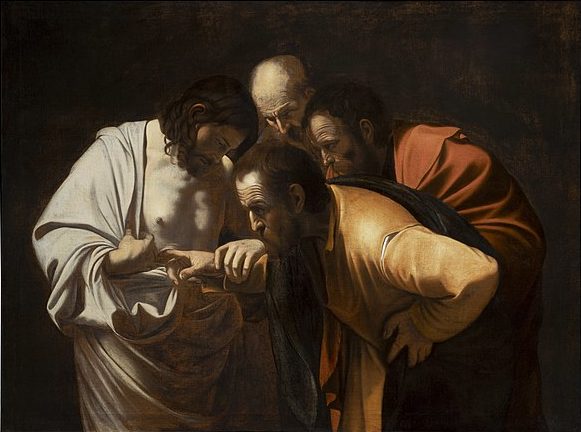 ---
Covid Vaccines in Australia:
How it Started vs. How it's Going.
2021: Journalist @SharriMarkson pushes hard for vaccine mandates.
2023: Same Journalist reports on the thousands of vaccine injured waiting for compensation.

I believed my teachers at the time, however in the following years and reading about the Bounty etc I came to believe that Bligh was a man of courage and would never hide from anyone

William Bligh may have suffered from a short fuse, easily lit, and a complete inability to suffer fools, but I agree with you – he was a man of courage, and would never have hidden from anyone. One account I've read of the Rum Rebellion was that Bligh was arrested destroying his official papers, which seems far more likely.

Tyranny Through Weaponized Bureaucracy

Dr Scott Jensen with Dr Jordan Peterson on how the CDC urged to adjust death certificates to say that Covid was the cause of death instead of a "contributing factor".

The full interview is here

rosie – that element of the NDIS (which is significant looking at the age profile of NDIS spending) is just the latest Cth v States cost shifting between the NDIS and the early childhood medico/school system. Much like the perennial GP and hospital "debate". Again the problem is actually taxation, spending and the Federation. A problem as old as Australia itself.

Because I am slack and could not be bothered driving down to Officeworks Dee Why, had been trying to get family to buy Box Rexel 56 Staples but Woolies/Coles did not have, so bought on Amazon OZ box 5000 Rexel Staples $6 vs Office works $6.62 plus $3 delivery

Just found the Amazon OZ ones are coming from UK – World is crazy

Matrix, "I can't recall". I find it amazing politicians and scumbags have trouble remembering what they said, who told them what and when but have no trouble with where the trough is. If it requires to know where the next buck is coming from, no problem. Knowing where the buck stops, chirp chirp chirp.

Crossie:

If the voice doesn't pass at least we will not have to pay rent for our own properties. I know the tribute will simply be collected from us in tax and used to gold plate the urban professional aborigines.

At the end of the first year of the voice, we will have a gold plated House of Lords – there will not be a poor Aboriginal in it. They will all be millionaires and have white servants. Meanwhile, the situation will not have changed in Halls Creek, Wilcannia, Blackstone, and Laverton.

I cant see how Australia avoids a Venezuela/Argentina future. All cultural levers are dominated by a wokeism that denies reality, and what's more, most people believe it which will mean it will not be possible to turn the ship around. Am I wrong?

Venezuela really hit the skids when Chavez fired all the striking oil workers and replaced them with Party members. As you might expect the typical Chavista isn't a skilled petroleum engineer. A big refinery then exploded killing and injuring over a hundred people. Oil production has been declining ever since, so much so that they have to ship in gasoline from Iran these days.

Argentina is similar, although they got in earlier. Nearly impossible to mine anything in Argentina. They nationalized the oil industry in 2012, such as it was, and the lefty government is hostile towards the farmers and ranchers.

We have similar issues with farming and cattle production and increasingly with the oil, gas and coal sectors. About the only thing still free is the hard rock mining sector, which is keeping the country afloat. Fortunately BHP and Rio are never going to be nationalized, they're to big and powerful for that.

So yes, the only way is down, although maybe not quite as far as Argentina or Venezuela. Lefties never learn.

Jacinta Price reveals why she's on a mission to wreck Labor's Indigenous Voice to Parliament and issues a message to her haters

. New shadow Indigenous Affairs minister tackled on role
. Senator Jacinta Price insisted she was braced for backlash

'I've been prepared all my life,' the Northern Territory Country Liberal senator said.

'When it comes to Indigenous politics, if you can survive that, you can just about survive anything.

'I have been attacked and vilified online for some time now. It's nothing new to me. When there are children suffering in silence, I have to do this. I'm obliged to do this.

'I'm in a privileged position and therefore it's my job to fight on their behalf.'

She said she was ready for the personal attacks that were set to come her way, but said she was on a mission to help those most in need.

'It is absolutely a role that I understand does come with a lot of criticism,' she said. 'I don't mind constructive criticism at all.

'But there is a lot of nastiness that goes around out there.

'I do what I do because I know there are people who are voiceless, who are marginalised, who do need someone to champion what's going on in their lives for them, especially our children.

'That's what pushes me along. I think my concern sometimes is certainly for my family. But otherwise I treat it as water off a duck's back because the work that I have to do is really, really important.'

She said her focus would be on tackling problems facing Indigenous Australians in remote communities, and insisted they were not born disadvantaged because of their race.

'My focus would be where people's first language is not English,' she said.

'Where people are still living close to the traditional way of life and where services are very, very limited.

'And that is where my focus would primarily be – to alleviate the most disadvantaged in this country, and not treat all indigenous Australians as though we are disadvantaged simply because of our race.

'We aren't inherently disadvantaged because of our race as a group of people.'

Senator Price insisted the Voice to Parliament would not solve any of the inherent problems facing remote communities – like the crime wave in Alice Springs – and would instead split the country.

'It isn't something new – bureaucracies set up to help with Indigenous disadvantage have always existed,' she said.

'The only difference is suggesting we put this in our Constitution, which I believe divides us along the lines of a race.

'I think we should be able to get on with the everyday work we do to alleviate disadvantage without having to make amendments to our constitution.'

"Australia also lags far behind other countries in EV sales, with our uptake of EVs around four times lower than the global average."

Hehe, maybe there's a reason for that…

Unfit for use? More EV Woes (WUWT, 17 Apr)

"'Brutal:' EV Road Trip Features Bundling Up in Winter Clothes to Avoid Running Heater

A Business Insider reporter learned how "brutal" a road trip in an electric vehicle (EV) can be when he was forced to bundle up instead of using the heater in his car to try to maximize his range. After the trip he commented, "I'd be lying if I said I didn't curse these silly electric cars under my breath once or twice."
…
In Australia EV owners were forced to queue at Gundagai, while returning from an Easter holiday

A lengthy queue at an electric vehicle charging hub in Gundagai on Good Friday has given a glimpse into Australia's EV future "unless we get some urgent planning underway".

Matthew Bailes, who was driving from Melbourne to Sydney in his Tesla, snapped a photo of the situation."

How awful to get stuck in Gundagai! I hope Albo does the right thing and immediately converts the Commcar fleet to electric. Got to lead by example son.

https://www.michaelsmithnews.com/2023/04/jungle-creatures-chicago.html

African American Apes will do what Jungle Apes do, and the African American who rang the wrong doorbell & who wonders why he was shot, should take a look in the mirror or view his African American Compatriots at work across America on a Daily Basis

Lone Woman Swarmed and Brutally Attacked by Dozens of Teens in Chicago (Video)

But don't worry! Mayor-elect Brandon Johnson is on it! His "inspiring' leadership wants to focus, not on the violence perpetrated by hundreds of teens last weekend but making sure we don't 'demonize' the thugs.

Could we, perhaps, demonize the dozens of teens who surrounded a helpless woman, trying to enter her home, cornered in her doorway by a mob of the rampaging youths? The thugs, that Johnson is worried will be demonized, then drag the woman to the ground and begin brutally attacking her.

Can we demonize this group Mayor Johnson?

Local news outlet CWBChicago shared the clip created as an apparent highlight reel of Saturday night's wilding.

**Warning: Disturbing video**

This footage is included in a sort of "mix tape" of social media posts floating purporting to be from the "large group" incident in the Loop on Saturday night.

The woman is being attacked in the doorway of 129 North Wabash. #Chicago pic.twitter.com/1WugjCMfMT

Indolent beat me to it on the Sharri Markson clip. She was very gung ho on mandates but now doing segments on Vax injured. Side by side does not look good.

For those on Twitter MilkbarTV does a lot of good clips. He was one who lost his job due to mandates and does clips showing up various people and what they said. Many go viral around the world.

Authorities Say Nashville Shooter Left Suicide Note, 19 Journals, and Other Docs — All Kept from the Public

It's even worse than that. The authorities appear to be using strong arm tactics against people trying to get these documents.

Glenn Greenwald@ggreenwald

We've spoken with 2 major law firms in Nashville who said they'd send retainer letters to represent us suing FBI and the Nashville PD to obtain the manifesto of the Nashville shooter, only to back out at the last second.

The political pressures are intense. We should see it.
3:51 AM · Apr 18, 2023 (via Instapundit)

That says absolutely everything you need to know about what is in all this stuff.

Fox News Settles Dominion Voting System Lawsuit for $787 Million

April 18, 2023 – Sundance

Dominion voting systems had sued Fox News for $1.6 billion, claiming defamation about statements surrounding the 2020 election outcome and Dominion voting systems. Today Dominion and Fox settled the lawsuit for $787 million.

The lawsuit itself is odd in that both the plaintiff and the defendant carried the same political motivation within it.

As an outcome of ideology, Fox News wanted to cement the 2020 election as clear Biden victory, he same position as Dominion.

The settlement provides that narrative to U.S. MSM corporate news. The same corporate news who pushed the fraudulent Trump-Russia collusion conspiracy theory, without accountability.

From the Comments

– Both parties are on the same team.

– Funny that….it all goes one direction.

– you can almost smell the stench of a payoff on this one

– Took the words out of my mouth.
This is how they are paying them for the steal and feeds the narrative of a secure election.

– Fox didn't want to expose any of the evidence of machine cheating, as that would defeat their entire narrative about 2020 being a free and fair election.

– Of course it was always going to be settled out of court. How else could FOX and Dominion not admit to stealing the 2020 election and putting a Demented Fraud in the WH so his globalist puppet masters could destroy America

Democrats, independents and young Americans losing faith that climate change is "man made"

By Jo Nova

Are young Americans growing out of the climate religion?

In a healthy sign, young adults aged 18 to 29 are much more skeptical now than they were five years ago. A 17% decline in the number who think climate change was mostly or entirely man-made is a major fall, especially in a large survey of 5,400 people.

Across all age groups American belief that climate change was mostly or entirely man-made fell from 60% in 2018 down to 49% in 2023. The fall was almost entirely in Democrat and Independent voters.

Republican voters were much more skeptical to start with and haven't changed at all, which EPIC described as "stable" because that sounded a lot better than "skeptical".

Elbow, commenting on Lidia Thorpe's communication skills (the Tele):

"I hope that Lidia gets some support. I think that level of behaviour is quite clearly unacceptable and I think there are obvious issues that need to be dealt with, in terms of her health issues," he told Sydney's 2SM radio.

"These are not the actions of anyone who should be participating in society in a normal way, let alone a senator."

If Albanese is taking pity on you instead of handing out a savaging, it's time to hang the boots up.

Whatever this hideous Medusa gets up to now will only ever be seen as a cry for help. It won't be – her actions will still be driven by malice – but it will be seen that way, and that's the funny bit.

Elbow, commenting on Lidia Thorpe's communication skills

He's safe to do so since even SHY is now giving Lidia psychological counselling.

Thorpe outburst doesn't 'bode well': Hanson-Young weighs in on ex-colleague's behaviour (18 Apr)

Sarah Hanson-Young has spoken about her former Greens colleague Lidia Thorpe's latest outburst outside a Melbourne strip club, which saw the firebrand senator barred from the premises for life.

Jacquie, and now our Sarah. This ain't looking good for the Nuclear Thorpedo.

Rosie:

Seems like he's a good kid.

Remember to apply the one week rule on stories from the media.
Catch up with the latest – the old guy shot him because he was trying to jemmy the front security door.
The angel was in a critical condition in ICU after being shot in the head. But was home 24/ hours later.
He's gotten an invitation from the White House by the Old Thief.
…and he's got a GOFUNDME page worth $2.5 million.

comment bargain; two replies in one.

H B Bear says: April 19, 2023 at 9:41 am

You suspect he might be a Blues Brothers fan.

Thank heavens they never made a sequel to that movie.

Zulu Kilo Two Alpha says: April 19, 2023 at 11:30 am

Aboriginal gunship pilots gave close support to the armored columns as they attacked settler outposts…

♫♫…and the mulga shields collided where the telex routers once had been. ♫♫

Dot says:
April 19, 2023 at 10:34 am

I'm younger than a lot of posters.
What were the 1973 bombings in Sydney (such as St Mary's Cathedral) and Canberra to do with?
I found an old NSW Police annual report and it just mentions "old mate is now in a nuthouse"

.

Between the 14th and 17th April, 1973, bombs were detonated at four locations in the city, including St Mary's Cathedral. Police inquiries ascertained particulars of a person thought responsible for these offences. However, before he could be taken into custody, two further explosions took place in Canberra, one being at the Houses of Parliament. Particulars of the suspect were supplied to the Australian Capital Territory Police and the offender arrested. He is now confined in a Psychiatric Hospital.
Report Police Dept 1973

How the Ukraine war has divided the world

The US may be right that the war in Ukraine is a struggle of transcendent significance. But if it cannot persuade or browbeat the rest of the world into agreement, America's own global position may be eroded.

Gideon Rachman Columnist

While Joe Biden was on a sentimental journey to Ireland, Xi Jinping was busy in Beijing. Following a high-profile visit by President Emmanuel Macron of France, the Chinese leader played host to President Luiz Inácio Lula da Silva of Brazil.

The messaging to emerge from the Lula-Xi summit was congenial to China and disturbing to the US. Brazil's leader said that his country wanted to work with China to "balance world politics" and accused America of "incentivising" the war in Ukraine.

He also backed a longstanding Chinese goal of undermining the US dollar's role in the world financial system, remarking: "Every night I ask myself why all countries have to base their trade on the dollar."

China has also made recent headway with its Middle East diplomacy. This month, the foreign ministers of Iran and Saudi Arabia met in Beijing, after China brokered a deal to restore diplomatic relations between the two powers.

The preferred messages to the world from Xi and China are clear: "While America promotes war, China promotes peace. While China promotes trade, America imposes economic sanctions."

These developments are causing some concern in Washington.

Larry Summers, the former US Treasury secretary, spoke last week of "troubling" signs that America was losing global influence.

He added that someone from a developing country had told him: "What we get from China is an airport. What we get from America is a lecture."

A significant divergence in attitudes to the war in Ukraine is driving these shifts.

Pratap Bhanu Mehta, an eminent Indian political scientist, points out that for a large part of the world, America's reaction to the Russian invasion seems to be as problematic as the invasion itself. It is this constituency that China is appealing to.

Viewed from the US and much of Europe, Vladimir Putin's war is a unique event that requires a unique response. As they see it, this is a very unusual conflict since it is not about a boundary dispute or even regime change. It is a war of territorial acquisition. Such conflicts have been very rare since 1945.

The attempted annexation of Kuwait in 1990 by Saddam Hussein of Iraq was another example – and it provoked a broad global response. A war of annexation, the US argues, is even more threatening when carried out by Russia – a nuclear-weapons state and a permanent member of the UN Security Council.

In response to the Ukraine war, the US launched an effort to turn Russia into an economic and diplomatic outcast. Unprecedented economic sanctions were imposed and Russian foreign reserves were frozen.

But the Russian economy has not suffered the catastrophic collapse that some predicted. In large part, this is because a substantial number of countries – including major economies, such as China, India and Brazil – have kept trading with Russia.

For these countries, the Ukraine war may be regrettable – but it is a conflict to be managed by the pursuit of ceasefires and compromises. S Jaishankar, India's foreign minister, gave pithy expression to the global south's refusal to join in the ostracism of Russia, with a much-quoted complaint that Europe thinks that "Europe's problems are the world's problems, but that the world's problems are not Europe's problems".

The Indians and others argue that sanctions imposed on Russia have created new problems for the rest of the world. They point to the impact of the war on food and energy prices, and therefore on poor people around the world. Rich people in the global south are also getting nervous.

Actions that were widely applauded in the west – such as the freezing of Russian foreign reserves and sanctions on the assets of Russian oligarchs – have sent a chilling message about the potential danger of keeping your assets in dollars.

The US dollar, which has gained international credibility as a "safe haven" currency, now looks less safe to those who fear they might one day be on the wrong side of a geopolitical dispute with Washington.

That particularly concerns traditional American allies, such as Saudi Arabia, that are also open to criticism on human rights or the use of military force.

After Saudi Arabia's de facto ruler, Mohammed bin Salman, was implicated in the brutal murder of the journalist Jamal Khashoggi, Biden called Saudi Arabia a pariah. Although the US president has attempted to mend fences with the crown prince, the Saudi has clearly neither forgiven nor forgotten his humiliation – and he is drawing closer to China.

Concerns about potential US sanctions in the future have become even more pointed, given the rise in tensions between Washington and Beijing. What if the US ever tried to impose Russia-style financial sanctions on China? The dollar is the world's most popular currency for trade. But China is the world's largest trading nation.

Rather than doing less trade with China, some countries are looking to do less trade in dollars. Russia has already moved in this direction for obvious reasons and Beijing is encouraging others – such as Saudi Arabia and Brazil – to use the yuan for bilateral trade.

The US may be right that the war in Ukraine is a struggle of transcendent significance. But if it cannot persuade or browbeat the rest of the world into agreement, America's own global position may be eroded.

Winston Smithsays:
April 19, 2023 at 10:51 am
Dot:

I can't tell if Ed Case takes his absurd stories from Storm Front or Black Lives Matter.

He takes them directly from his arse, and fails to wipe after.
Which explains the odour, and the colour.

Like m0nty=fa, he does not know the difference between pathogenic and non-pathogenic bacteria.

The EV Mandate's Fine Print

EPA orders an electric battery warranty that isn't legal or practical.

By The WSJ Editorial Board

The Biden Administration is promoting electric vehicles as a vast technological improvement over internal-combustion engines. But then why is the Environmental Protection Agency requiring manufacturers to provide extended EV battery warranties and durability assurances?

Under the backdoor EV mandate the EPA rolled out last week, high-voltage batteries and electric powertrain components will be required to have an eight-year or 80,000-mile warranty.

Auto makers will also have to certify that EV battery performance doesn't decline by more than 20% over five years or 62,000 miles, and 30% over eight years or 100,000 miles.

The Clean Air Act specifies a warranty period of eight years or 80,000 miles for "major emission control components" such as catalytic converters. This is to ensure that cars with more use continue to meet tailpipe emission standards. But the law was never intended to apply to EVs because they don't have tailpipe exhausts.

The Clean Air Act also lacks a warranty requirement for EV batteries, though they can rapidly degrade, especially when cars are left in the heat.

Minor defects in battery cells can also cause batteries and even whole cars to be junked. Batteries can represent up to half of an EV's cost so it's often not worth replacing them.

Lightly-used batteries that have to be scrapped or replaced would negate the putative CO2 emissions reductions from EVs. Manufacturing batteries, their components and minerals consumes loads of energy—mostly from coal in China, where 77% of battery cell manufacturing and some 90% of rare earth mineral processing occurs.

This explains why the EPA proposes to deem EV batteries "major emission control components" covered by the Clean Air Act's warranty requirements even though the cars themselves produce no emissions. The EPA reasons that companies can use "powertrain electrification as an emissions control technology to comply with EPA standards." That's a big legal stretch and could trigger a challenge under the Supreme Court's major questions doctrine.

Note that the mandatory warranty won't cover repair costs from accidents.

Reuters reported last month that "for many electric vehicles, there is no way to repair or assess even slightly damaged battery packs after accidents, forcing insurance companies to write off cars with few miles—leading to higher premiums and undercutting gains from going electric."

EVs with only a few thousand miles are piling up at salvage yards. But no worries—EPA says batteries might someday be recycled so the U.S. will be less dependent on China.

Someday, maybe. The more you inspect the EPA's new EV mandate, the more it looks like a nightmare of central planning.

Colonel Crispin Berkasays:
April 19, 2023 at 11:53 am
In Rowe's toon of the day do we infer in the foreground a crate of "LNP Principles" that have been discarded in a (failed) attempt to stop the ship from sinking?

I'm yet to be convinced that there is any deeper meaning to Rowe's cartoons, other than he hates anyone who is not strongly leftard.

Echo chamber news!

Sweden public radio exits Twitter, says audience already has (18 Apr)

Sweden's public radio said Tuesday that it would stop being active on Twitter, but it did not blame new labels that Elon Musk 's social media platform has slapped on public broadcasters, leading some major North American outlets to quit tweeting.

Sveriges Radio said on its blog that Twitter has lost its relevance to Swedish audiences. National Public Radio and Canadian Broadcasting Corporation, meanwhile, have pointed to Twitter's new policy of labeling them as government-funded instititutions, saying it undermines their credibility.

Not sure NPR and CBC could actually have their credibility undermined, it's impossible to go lower than absolute zero. But it's fun that Swedish government broadcasters think that Swedish snowflakes have vacated Twitter. I wonder where they've gone, Facechook? The screeching from government broadcasters in response to being labeled government broadcasters is one of the funniest things I've seen this year.

Auto makers will also have to certify that EV battery performance doesn't decline by more than 20% over five years or 62,000 miles, and 30% over eight years or 100,000 miles.

Awe. Biden is actually destroying the EV industry at the same time as he's subsidizing it!
Wow, I am impressed! Auto executives are going to be having hysterics about this: not allowed to burn da ebil gasoline and also forced to replace horrendously expensive batteries after a few years. Give it up guys, and go into something less stupid, like heroin trafficking.

After my 1046 reply to Doc Faustus,

they know the power grid will fail if they try to get it to everyone, so we'll get an hour blackout every month, then an hour every week, then it will get worse as they wean us off reliable power.

As I was posting it, we had a half hour blackout. But I assume it was line work although there was no warning which is what they usually do.
🙂

Thefrollickingmoll:

Nothin' says "choice" like banning certain products based on Lysenko standard science.

I am stealing that – as usual I will give no attribution so people will think I'm so much smarter than I am.
"Lysenko Standard Science" nyuk nyuk.
Might be a reason why the Ukies have a soft spot for Russians these days.

Here's what kids get taught in the National Curriculum:

Depth Studies
World War II (1939-45)
Students investigate wartime experiences through a study of World War II in depth. This includes a study of the causes, events, outcome and broader impact of the conflict as an episode in world history, and the nature of Australia's involvement.

Overview of the causes and course of World War II (ACDSEH024 – Scootle )
Elaborations

Examination of significant events of World War II, including the Holocaust and use of the atomic bomb (ACDSEH107 – Scootle )
Elaborations

Experiences of Australians during World War II (such as Prisoners of War (POWs), the Battle of Britain, Kokoda, the Fall of Singapore) (ACDSEH108 – Scootle )
Elaborations

The impact of World War II, with a particular emphasis on the Australian home front, including the changing roles of women and use of wartime government controls (conscription, manpower controls, rationing and censorship) (ACDSEH109 – Scootle )
Elaborations

The significance of World War II to Australia's international relationships in the twentieth century, with particular reference to the United Nations, Britain, the USA and Asia (ACDSEH110 – Scootle )
Elaborations

Rights and freedoms (1945 – the present)
Students investigate struggles for human rights in depth. This will include how rights and freedoms have been ignored, demanded or achieved in Australia and in the broader world context.
The origins and significance of the Universal Declaration of Human Rights, including Australia's involvement in the development of the declaration (ACDSEH023 – Scootle )
Elaborations

Background to the struggle of Aboriginal and Torres Strait Islander Peoples for rights and freedoms before 1965, including the 1938 Day of Mourning and the Stolen Generations (ACDSEH104 – Scootle )
Elaborations

The US civil rights movement and its influence on Australia (ACDSEH105 – Scootle )
Elaborations

The significance of the following for the civil rights of Aboriginal and Torres Strait Islander Peoples: 1962 right to vote federally; 1967 Referendum; Reconciliation; Mabo decision; Bringing Them Home Report (the Stolen Generations), the Apology (ACDSEH106 – Scootle )
Elaborations

Methods used by civil rights activists to achieve change for Aboriginal and Torres Strait Islander Peoples, and the role of ONE individual or group in the struggle (ACDSEH134 – Scootle )
Elaborations

The continuing nature of efforts to secure civil rights and freedoms in Australia and throughout the world, such as the Declaration on the Rights of Indigenous Peoples (2007) (ACDSEH143 – Scootle )
Elaborations

The globalising world
Students investigate one major global influence that has shaped Australian society in depth, including the development of the global influence during the twentieth century. Students study ONE of these electives: Popular culture or Migration experiences or The environment movement.
Popular culture (1945 – present)
The nature of popular culture in Australia at the end of World War II, including music, film and sport (ACDSEH027 – Scootle )
Elaborations

Developments in popular culture in post-war Australia and their impact on society, including the introduction of television and rock 'n' roll (ACDSEH121 – Scootle )
Elaborations

Changing nature of the music, film and television industry in Australia during the post-war period, including the influence of overseas developments (such as Hollywood, Bollywood and the animation film industry in China and Japan) (ACDSEH122 – Scootle )
Elaborations

Australia's contribution to international popular culture (music, film, television, sport) (ACDSEH123 – Scootle )
Elaborations

Continuity and change in beliefs and values that have influenced the Australian way of life (ACDSEH149 – Scootle )
Elaborations

Migration experiences (1945 – present)
The waves of post-World War II migration to Australia, including the influence of significant world events (ACDSEH144 – Scootle )
Elaborations

The impact of changing government policies on Australia's migration patterns, including abolition of the White Australia Policy, 'Populate or Perish' (ACDSEH145 – Scootle )
Elaborations

The impact of at least ONE world event or development and its significance for Australia, such as the Vietnam War and Indochinese refugees (ACDSEH146 – Scootle )
Elaborations

The contribution of migration to Australia's changing identity as a nation and to its international relationships (ACDSEH147 – Scootle )
Elaborations

The environment movement (1960s – present)
The background to environmental awareness, including the nineteenth century National Parks movement in America and Australia (ACDSEH028 – Scootle )
Elaborations

The intensification of environmental effects in the twentieth century as a result of population increase, urbanisation, increasing industrial production and trade (ACDSEH125 – Scootle )
Elaborations

The growth and influence of the environment movement within Australia and overseas, and developments in ideas about the environment including the concept of 'sustainability' (ACDSEH126 – Scootle )
Elaborations

Significant events and campaigns that contributed to popular awareness of environmental issues, such as the campaign to prevent the damming of Australia's Gordon River, the nuclear accident at Chernobyl and the Jabiluka mine controversy in 1998 (ACDSEH127 – Scootle )

Blacks tend to be Vitamin D deficient…..If that theory is correct, then black children should be overrepresented in Autism stats.

Bingo!

RESULTS:
We found increased risks of being diagnosed with AD overall and specifically with comorbid mental retardation in children of foreign-born mothers who were black, Central/South American, Filipino, and Vietnamese, as well as among US-born Hispanic and African American/black mothers, compared with US-born whites. Children of US African American/black and foreign-born black, foreign-born Central/South American, and US-born Hispanic mothers were at higher risk of exhibiting an AD phenotype with both severe emotional outbursts and impaired expressive language than children of US-born whites.

Another one.
This time it was fatal.
No suggestion of burglary or other criminal intent.

NEW YORK — A 20-year-old woman was shot and killed Saturday after she and three others accidentally turned into the wrong driveway while looking for a friend's house in rural upstate New York, authorities said.

The woman, identified as Kaylin Gillis, was a passenger in a vehicle when a man fired two shots from his front porch, Washington County Sheriff Jeffrey Murphy said in a news conference Monday. One of the shots hit the vehicle and struck Gillis, the sheriff said.

The man, 65-year-old Kevin Monahan, has been charged with second-degree murder in connection with her death, Murphy said Monday. It is unclear whether Monahan has retained an attorney yet.

We might just have to accept that there is a small minority of trigger-happy, iodine hoarding Truthers and Preppers out there.
Or maybe he was reading on the electric interwebs about standing (and falling if necessary).

I love Megyn Kelly. Awesome quote about the Bud Light fiasco.

"Uh-huh. So you spend decades and untold millions of dollars promoting Bud Light as the "everyman's beer," then you get the brilliant idea that promoting a man who caricatures women — at best — is going to "bring people together," how, exactly? I mean, this dumpster fire made the disastrous 1985 "New Coke" rollout, which still lives in marketing infamy, look not all that bad, in comparison."

More on her podcast.

Avi and Rukshan:

19 Apr 2023
Independent journalist Rukshan Fernando shares his experiences exploring the reality of Alice Springs, a community frequently misrepresented in the media.

shatterzzzsays: April 19, 2023 at 9:04 am

Well it isn't better diagnosis (if it was, where are all the middle aged to elderly autistics?) its real – no way they missed 99% of cases in the past.

Of course they were missed! .. autism didn't exist as a condition way back when! .. I'm 75 never knew I was autistic until the net came along and realised I was in the Aspbergers realm

No, Aspergers and Autism are NOT the same thing, nor are autistic kids Rain man savants. The explosion in autistic kids is an explosion in *seriously* damaged kids – kids who scream in class, rock back and forth, bite, are incontinent etc. These are the ones consuming every more NDIS resources to care for and educate, not 'Aspies' – Aspie kids are a pleasure to teach as they love the library and minutiae.

Autism should have remained autism and not the 'autism spectrum'. Like about 50% of anaesthetists, I too have Aspergers (heres a quick test – only people with Aspergers will admit to it – they dont mind doing so – they don't 'get' human emotions very well and so don't care what other people think about it) – they don't regard it as a disability and many of them perform extremely well in jobs that require exquisite attention to detail and the ability to NOT be distracted by emotions. These are NOT the 'Droids' overwhelming the NDIS and the school system.

More Myron for watching over the lunchtime sandwich. The Great Unconformity and Snowball Earth

This stuff is great and accessible. Incidentally, I visited many of the sites he explores in 2018 on my Great American Road Trip. It really is a beautiful country.

No, not Humphries, who is apparently pretty crook "with family gathered by his bedside" but still drawing breath.

It's Father Bob, the ratbag and media darling who turned his South Melbourne church into a sanctuary for the Occupy scum and could always be counted to parrot whatever cause was fashionable..

Alamak!says:
April 19, 2023 at 12:30 pm
B John – headcase is here to excuse any and all behaviors by Green/Teal/Labor pollies while throwing shade at anyone not from said group. Sad that people will do this work for a living, can't imagine what would do to peoples mental state.

That he claims that the modern Labor Party is conservative and right wing is enough to identify him as a Liars shill. I wonder how much they are paying him?

Interesting.
Bob Maguire stood down as head of the Fr Bob Foundation only two days ago.
There was this tweet at the time …

FatherBob
@FatherBob
·
Apr 17
MSM please help me survive ambush by treacherous frenemies…sad I am?.

Perhaps a dawning realisation that he was, and always has been, a useful idiot for left-leaning grifters.