Open Thread – Tues 4 April 2023
---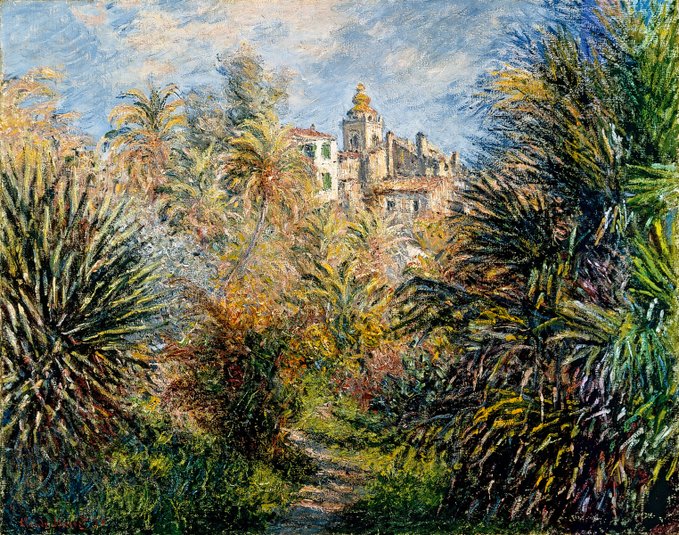 ---
'the real freedoms are to worship, to think, to speak, to be industrious, to be ambitious, to acquire skill, to seek reward. These are the real freedoms for these are the essence of the nature of man'

Yeah, those are Liberal Virtues.

Conservative values:
Shaddup,
Do as we say,
Be obedient,
Don't think, we'll do that for you,
Quotas to keep the peasants in line,
Punitive taxation to keep them poor.

Why pine for a conservative Party when you've already got a Labor Party?

Mother Lode:

This is an honest question and not a starter's pistol for unrestrained outrage.

Good one, ML. People who have the temerity to ask the questions that should be asked are not often treated well here. The questions may not be popular but the amount of vitriol is sometimes surprising.
Some questions just have to be asked.

rosiesays:
April 5, 2023 at 10:02 am
…anything to keep the vaccine narrative humming.

rosiesays:
April 4, 2023 at 10:39 pm
Daily Mail.

Bombshell as the AstraZeneca Covid vaccine is no longer available to Australians
From the link:

The AstraZeneca Covid vaccine, linked to a very rare but serious side-effect, has been quietly discontinued from use in Australia. The federal health department confirmed that from March 20 the vaccine, sold under the brand-name Vaxzevria, would no longer be available to Australians.

Deakin University Chair in Epidemiology, Professor Catherine Bennett told Daily Mail Australia its removal was expected as it had been superseded by other vaccines.

'It was really only left available for this long for people who had earlier doses of AstraZeneca and wanted to complete their course with it,' Prof Bennett said.

The AstraZeneca vaccine was approved for use in people aged 18 and over as a primary course from February 15, 2021 and as a booster dose February 8, 2022.

But from October, 2021, it was available by request only in favour of the newer Pfizer and Moderna mRNA vaccines.

'But now with Novavax, there is a more traditional style vaccine that has been proven to be safe and effective as well as the two mRNA vaccines.'

AZ was still only being offered to over 60s really right up to the end of November, 2021. People – any people – could only get the Pfizer shot if they hung around the front of the local hospital at the end of the day and the nurses had some unused and would offer it to anyone to finish the vial. A number of people I know went that route, rather than get AZ.

As to her reference to Novavax – that one was rolled out in February, 2022, but she would have us believe that only now, more than 12 months later, it's a better choice (along, of course, with the shilling for the mRNAs).

The shift away from AstraZeneca was made after official health advice was changed in 2021 to limit its use to people older than 60 over concerns about a rare blood clotting disorder.

BUT some uncomfortable news for Bennett here:

On 22, July, 2021, 'Scott Morrison has apologised for the nation's behind-schedule vaccine program and told young people the AstraZeneca jab is "available right now" in a bid to speed up innocculations…'

https://www.theaustralian.com.au/subscribe/news/1/?sourceCode=TAWEB_WRE170_a&dest=https%3A%2F%2Fwww.theaustralian.com.au%2Fnation%2Fastra-blitz-scotto-morrison-says-get-the-covid19-vaccine-now%2Fnews-story%2F86be0b4fde2c9dce40992e3df06fbdde&memtype=anonymous&mode=premium&v21=dynamic-low-control-score&V21spcbehaviour=append

(Sorry, I can't open the entire story, but that is the link, if you have an Oz subscription).

The disorder, called thrombosis with thrombocytopenia (TTS), involves blood clots combined with low levels of blood platelets with people under 60 more at risk.

According to health authorities, the risk of developing the condition after a first dose of AstraZeneca was about 20 in a million and most cases recovered.

According to a June, 2022 report from the Therapeutic Goods Administration, there were eight deaths in Australia confirmed to be from TTS following the AstraZeneca vaccine.

'Yes there were some serious adverse reactions but it's very important not to underestimate how big a difference it made in terms of lives saved back in 2021,' Prof Bennett said.

That date, June, 2022, is not correct. It was the previous year that those deaths occurred – and were reported just weeks after the roll out began – remembering that the program started very slowly and was a staged rollout from the third week of February, 2021.

COVID-19 vaccine weekly safety report – 10-06-2021

Summary
The most frequently reported suspected side effects associated with Comirnaty (Pfizer) and AstraZeneca COVID-19 vaccines continue to be events that were seen in the clinical trials, and are commonly experienced with vaccines generally.

Seven additional cases of blood clots with low blood platelets have been assessed as thrombosis with thrombocytopenia syndrome (TTS) likely to be linked to the AstraZeneca vaccine. Sadly, in one of these cases the patient has died, and we extend our sincerest condolences to her family. This brings the total number of confirmed and probable TTS cases in Australia to 48. When assessed using the United Kingdom (UK) case definition, 35 cases were confirmed and 13 were deemed probable TTS.

Thrombosis with thrombocytopenia syndrome (TTS)
Thrombosis with thrombocytopenia syndrome (TTS) is a rare event involving serious blood clots with a low blood platelet count. TTS is triggered by the immune system's response to the AstraZeneca vaccine and is different from other clotting conditions. The TGA and other medicines regulators around the world continue to monitor and investigate this issue.

As previously reported, the TGA determines whether a report is likely to represent TTS by assessing cases against a consistent set of criteria, based on the case definitions established by the UK's Medicines and Healthcare products Regulatory Agency. These criteria include:

evidence of a thrombosis (blood clot)
thrombocytopenia (blood platelet count below a certain threshold)
results of blood tests for a specific protein produced by the body to break down clots (D-dimer) and antibodies that activate platelets (anti-PF4 antibodies).
Since last week's report, a further four reports of blood clots and low blood platelets have been assessed as confirmed TTS likely to be linked to the AstraZeneca vaccine. One of these cases was in a 52-year-old woman from NSW who sadly died. This case presented as a severe form of this syndrome, with a blood clot in the brain, known as a cerebral venous sinus thrombosis. We extend our sincere condolences to her family. There were also new cases confirmed in a 77-year-old man from NSW and a 70-year-old man from South Australia. The fourth case was in an 87-year-old South Australian woman, which was previously reported as probable but not confirmed at that stage.

In addition, there were four new cases classified as probable in the past week. Three cases were reported in NSW – a 50-year-old woman and two men aged 83 and 91 years. The other case was in a 74-yea-rold female from Victoria.

This takes the total Australian reports of cases assessed as TTS following the AstraZeneca vaccine to 48, with 35 confirmed cases and 13 probable cases. Based on the most recent information available to us:

31 have been discharged from hospital and are recovering, with some receiving ongoing outpatient medical care
15 patients remain in hospital, including one who remains critically ill in intensive care
two people have died in hospital.
Updated reporting rates of TTS in Australia were published in last weeks' statement from ATAGI- external site dated 4 June 2021. These reporting rates remain consistent with what is being seen internationally, including in Europe, the UK, the Middle East and Canada.

While TTS is very rare, some people will have concerns that they can discuss with their doctor. This is essential to allow people to make an informed choice. Anyone who has been vaccinated should seek immediate medical attention if they develop any of the following symptoms after vaccination:

severe or persistent headache or blurred vision
shortness of breath, chest pain, leg swelling or persistent abdominal pain
unusual skin bruising and/or pinpoint round spots beyond the site of vaccination.
The most common time period for onset of TTS symptoms is 4-30 days after vaccination.

With the ongoing risk of COVID outbreaks in Australia and the potential for severe long-term effects or fatal consequences of infection, the benefits for the AstraZeneca vaccine continue to outweigh the risks.</blockquote>

https://www.tga.gov.au/news/covid-19-vaccine-safety-reports/covid-19-vaccine-weekly-safety-report-10-06-2021

'Particularly when Delta was the dominant strain, we couldn't have got to where we did in terms of fighting off the virus by relying on the mRNA vaccines alone.'

Now when it that Delta strain arrive in Australia?

Two members of a West Melbourne family who visited New South Wales last month before testing positive for Covid-19 have been found to have the Delta variant of Covid-19.

It's the second time the variant – first identified in India – has been found in the community in Australia, following a Sydney couple testing positive in May.

https://www.theguardian.com/australia-news/2021/jun/04/where-did-australias-first-cases-of-the-delta-variant-come-from-and-how-infectious-is-it

Not got your facts straight, have you, Prof.
Prof B
ennett said those who had earlier doses of AstraZeneca and then got a later dose of a different brand actually had greater protection.

'Heterologous vaccination, combining vaccines, is very effective,' she said.

According to the Australian Technical Advisory Group on Immunisation (ATAGI), a Covid vaccine booster dose is recommended for everyone aged over 65 in early 2023.

For those aged 18 to 64, a 2023 booster dose is recommended only for those with increased Covid-19 risk.

'For healthy people, one booster is probably enough, you're not going to get significantly more protection from another booster,' Prof Bennett said.

The Department of Health and Aged Care confirmed the phasing out of the vaccine was due to the availability of newer options.

'This was not a decision based on safety as some people have misrepresented on social media,' a spokesperson said.

'As expected, first generation vaccines have been superseded by newer vaccines targeting the strains of the virus now circulating.

'The AstraZeneca COVID-19 vaccine remains provisionally approved by the TGA, however, the Sponsor made a commercial decision with respect to supply of AstraZeneca vaccine in Australia.'

New poll suggests Voice to parliament would pass major hurdles

As the Liberal Party convenes to decide its position, a new poll has suggested Anthony Albanese's major election promise should come to fruition.

The Newspoll, conducted for The Australian, suggests 54 per cent of all Australian voters support the proposal that would constitutionally recognise Indigenous Australians and enshrine an Aboriginal and Torres Strait Islander Voice to parliament.

According to the poll, 38 per cent of Australians are opposed. But the poll suggests the major hurdle for the referendum – a majority of voters in a majority of states – would be cleared.

So, deeply unifying.

Dutton, wading through Party Room tears and fears, would do well to remember that 38% of Australians are going to be deeply pissed off when the Voice turns into a permanent political institution.

38% of Australians are going to be deeply pissed off when the Voice turns into a permanent political institution.

38% of Australians will be even more pissed off when the fair skinned, blue eyed, blonde haired "Aborigines " start collecting their payments, made in the name of "compensation" and "reparations."

"m0ntysays:
April 5, 2023 at 11:32 am
I see Trump and Don Jnr have both posted pics of the judge's daughter on their socials. I am sure Cats will condemn this contemptible action."

If true, I do. But what about you pervert apologist, when will you condemn the physical attacks on women in an Auckland Park?

You really are a hypocrite.

Have you told your wife you're a pervert apologist? Oh and how's that fecal matter? Scrubbed it off yet?

have both posted pics of the judge's daughter on their socials. I am sure Cats will condemn this contemptible action.

That would be the one working as a political consultant to the dems right?

Loren Merchan, the 34-year-old daughter of the Manhattan judge, is partner and president of Authentic Campaigns, a progressive digital firm, and worked on several high-profile Democratic campaigns – including for President Joe Biden.

Gee, its almost like judges should recluse themselves from cases where there are perceptions of bias…

After reading the article in the Daily Mail about inflation and the price of dishwashing tablets, I had a thought. Perhaps people don't know you can just use a squirt of dishwashing liquid at about 5c a wash, instead of $2?
Or if you have children above 5, you can start them on 'moving out of home' lessons and get them to do it by hand?

Master! Chastise me more for I have sinned against holy first peoples.

Indigenous Voice receives key support from majority of states in latest poll ahead of referendum as Liberals finalise position (5 Apr)

The Voice to Parliament has overwhelming support across most of the country while the Federal Liberals prepare for a crucial party room meeting on the issue.

The extremely high benchmark for a referendum to succeed – a majority of support in a majority of states – looks set to be met according to the latest Newspoll published by The Australian.

While only 54 per cent of the 4,756 Australians said they agreed with constitutional recognition and an enshrined Voice to Parliament, only Queensland did not record a majority.

How can a nation with people this gullible survive?

Calli:
"a state of awareness only achieved by those dumb enough to find injustice in everything except their own behaviour".
O.K.
"a state of enraged awareness by ideologues who find injustice in all except their own behaviour".
It can be done better and shorter, I think – but I like the "Enraged Awareness" part. It describes the individual shrieking their virtue at people who think they are nuts.

Black Ball:

This is not to say that the right in Australia is not in serious electoral trouble.

The Liberal Party is carrying out its defined role set by the Uniparty – It is occupying a position in the Parliaments of Australia that rightfully belong to the Conservatives, and will not move from there because it will enable the disenfranchised Conservative voters a place in the sun.

Ok groomer.

Australian parents want schools to teach more sex education topics and teach them from an earlier age (Phys.org, 4 Apr)

According to international research, schools should teach a broad range of sexuality-related topics from the earliest years. Previous approaches, that relied heavily on fear or risk should be avoided. Instead, there should be an emphasis on well-being.

To give children and young people the information they need to be safe and healthy, a good quality relationship and sexuality education should include:

I won't quote the stuff she recommends. You can read it if you want. Here's who this person is:

Jacqueline Hendriks (she/her/they) is based at Curtin University, is Project Lead of the Curtin University RSE Project and is part of the Management Team for SiREN. She receives funding from the WA Department of Health (Sexual Health and Blood-borne Virus Program) and various other Australian government and non-government organisations. They are a founding member of Bloom-ED, a collective action group to promote improved relationships and sexuality education throughout Australia, and is a Board Director of the Australian Association for Adolescent Health.

My woke bingo card just melted with a small whimper.

Did Monty condemn the hacking of Tony Abbott's daughter's private details back in 2014? I don't recall him condemning it.

Did Monty condemn the doxing of Chaya Raichik, who is the person behind Libs of TikTok, by Washington Post bimbo and cry baby Taylor Lorenz? This was only last year. I don't recall him condemning it.

There are innumerable other examples of people on the right being doxed, harassed and having leftist scum turn up at their homes. A few years ago the home of Scott Morrison and his wife, located in Cronulla, had their home vandalised by two Green activists who broke in and defecated in the Morrison swimming pool. I don't recall Monty condemning it.

m0ntysays:
April 5, 2023 at 11:05 am
I am sure the judge in Trump's case will be perusing the transcript of that speech for reasons to lay an official gag order. Calling for the prosecutor to be prosecuted is generally frowned upon in criminal cases.

LOL. Field Marshal m0nty=fa of Kyiv has retired, being replaced by Hizzonour m0nty=fa, KC, Chief Justice of the World Court, saviour of Malmo.

Shaddup,
Do as we say,
Be obedient,
Don't think, we'll do that for you,
Quotas to keep the peasants in line,
Punitive taxation to keep them poor.

Poor, deluded, Grandpa Ed Simpson seriously thinks that genuine conservatives believe this rubbish. Thus proving that his vision of a "liberal" party is closer to the so-called "progressives" of the US DemonRat Party.

Give it up, Grandpa, m0nty=fa is the only one who cares what you post.

57 channels and nothing on.

Australians choose streaming over free TV (TechXplore, 4 Apr)

Paid streaming services now dominate how Australians watch scripted series and movies, with Netflix coming in as the most valued choice according to new research from QUT, which also finds free on-demand services lack extensive use.
…
"Australians' most valued service or channel is Netflix, followed by Seven and then ABC TV. Australians rarely use and do not significantly value free on-demand services (especially commercial ones) for viewing series and movies," Professor Lotz said.
…
"The diminishing amount of original scripted content offered by commercial free-to-air services has reduced their relevance to Australians," Professor Lotz said.

Free and worth every cent! Maybe SBS should remove the requirement to be anal probed in return for watching their streamed movies. Might bring in more eyeballs.

Ooh, I see Republicans have lost another big election. Well over US$40M dropped on the campaigning for election to the Wisconsin Supreme Court.

I think Muntard is referring to the fact that Republicans are on-track to win a super majority this morning in the Wisconsin Senate. For only the 2nd time in US history.

This will allow the Senate to impeach State office holders (including…drum roll….Supreme Court justices!) 😛

"Were you even here?

Your whataboutism is childish."

Hey pervert apologist, I was here, I was a lurker then. Many, many people lurk here and did on Sinc's old site.

As for being childish, you can't handle simple truths, can you? You come on here and make a sanctimonious statement about the Trump and his son posting pics of the judge's daughter, only to rightly have your sanctimonious guff thrown back in your face. Why? Because you are a hypocrite and every day here you get called out for your hypocrisy.

How can a nation with people this gullible survive?

Push Polling.
It's all fake.
NewsPoll did the same in 2019, called PeanutHead the winner 5 days out, Morrison went on to a comfortable victory.
10% of people will say No to everything, this referendum has no hope, providing Dutton keeps on doing what's been working for him so far.

Golly, most judges would recuse after something like that became known.

Which is of course the issue the left is releasing the squirrels to distract from.

While she was working with the Kamala Harris campaign, Loren also served as the Vice President of Authentic Campaigns which per its site is a digital agency that raises "hundreds of millions of dollars for progressive campaigns" through digital persuasion programs. Loren currently serves as the President of Authentic Campaigns

So the daughter of the Judge has significant financial interest in the outcome of the case.

The left is of course flexible regarding their outrage in demanding recusal of conflicted Judges.

I think this chap is a lot more mad/sad than bad and have no idea what a just punishment would be.
Obviously jail time or loony bin for a start, but no idea how they will handle him long term..

Terence Kelly to be sentenced over Cleo Smith kidnapping, with guilty plea likely to cut jail time

After his arrest, an investigation by the ABC, discovered his image on a social media account that posted about loving children's "Bratz" dolls and claiming to have a partner and children, despite living alone.

The profile included a video of the man in a room with shelves filled with dolls and with a filter on his face giving him larger eyes and love heart emojis in his hair.

Liberals warming to free party room vote on voice, MP says

The Liberal Party is getting ready to meet in Canberra this morning. Their caucus was due to meet at 10.30am, after a meeting of the Liberal members of shadow cabinet earlier today on the Indigenous voice – but we've just been told that the meeting of the wider partyroom has been pushed back an hour, to 11.30am.

One Liberal MP, who spoke on condition of anonymity, said they believed the meeting may resolve on a free vote for all MPs, and claimed the leadership was warming to that option. The MP claimed that Liberal moderates and even "soft" opponents of the referendum were keen to see a free vote for all Liberals.

Speculation, of course.
However, the free vote option would be a political squidge – no winners, other than avoiding a Liberal split on the floor of Parliament.

• The Referendum legislation will get up with Liberal support – so, no whinging entertained on the other side of a Yes vote;

• The Coalition is weakened;

• The Liberals remain a political target for not generously supporting Uncle Luigi's policy – and every time a Liberal stands up for the 'no racial preference' principle;

• Conservative interest in the Liberal Party melts away because it can't be arsed to take a position on one of the most important constitutional events in Australian history.

Uncle Luigi could ask for no more.

Bruce of Newcastlesays:
April 5, 2023 at 11:17 am
Monty – You're behind the curve. The official gag order has been discussed in the rightosphere for days now: it's part of the whole strategy to get him with a Catch 22.

Bruce, in fairness to m0nty=fa, he is unable to think independently. As an NPC, he does not know what he is supposed to say until he receives the DNC/MSM talking points. These were delayed today because the writers had to recover from their hangovers.

Zulu Kilo Two Alpha says:
April 5, 2023 at 11:40 am
38% of Australians are going to be deeply pissed off when the Voice turns into a permanent political institution.
38% of Australians will be even more pissed off when the fair skinned, blue eyed, blonde haired "Aborigines " start collecting their payments, made in the name of "compensation" and "reparations."

I don't care what shade they are they are not entitled to anything more than I am. They can work most of their lives to feed and house themselves and to provide for their retirement. End of story.

Just a few days prior to my surgery I was asked was I willing to to accept a donor blood transfusion if things went awry. I said yes but placed a strict caveat on it.

Under no circumstances was the blood to be from a person injected with the C-19 mRNA jabs. The staff at the hospital were cool with it, leading me to believe they knew the dodgy nature of the jabs…a guess / hunch on my part with no proof. I reckon it rattled them in some way upon hearing that. As we know, for them to be at work in the hospital they were required to get the shots and probably know of many who left / lost their jobs for refusing to do so.

I was actually hoping for a doctor to confront me on the subject and try and convince me to change my tune, but it never happened. I was ready for a verbal war and would have destroyed ANYONE trying to combat me.

I was geared for it at the time and still am now.

Check this out below. All and sundry should be sued to the hilt. Questions I have is why were people hesitant in the first place? Why did they change their minds listening to clearly, a bunch of Big-Pharma corrupted lying jab pushers. We'll probably never know.

Faaark me, I'd go to these people just to proverbially rip their F-in heads off. It just goes to show how people can easily be manipulated if they don't get of their arse and do some basic research.

h/t Daily Insights on sussietube.

————–

Me: RACGP need a steel cap proverbial boot to their heads. F-in wankers admitting to deceiving people with lies and BS. They admit it right here.

How collaboration can help counteract vaccine fatigue
A program aimed at boosting COVID vaccination among vulnerable populations highlights the role of GP-led teams, writes Dr Ken McCroary.

Being an eternal optimist (or suffering cognitive dissonance, depending on who you speak to), one of the silver linings I found during the COVID-19 pandemic has been the breaking down of silos that we work in and the increased collaboration throughout the primary healthcare system.

Hence, I am always keen to report on innovative and successful programs to help improve the health outcomes of our community.*

* Me: NO, you've just screwed people over using deciet. Bastards!

One of these initiatives I recently participated in is the South Western Sydney Primary Health Network (SWSPHN) COVID Small Grants Program, which sought to improve COVID-19 vaccination rates in vulnerable communities in southwest Sydney.

This region, with its significant diversity and low underlying socioeconomic determinants of health outcomes, suffered quite significantly during the pandemic in regards to infection rates and hospitalisations, including the social challenges of living under strict curfews.

The program aimed to support general practices and pharmacies to ensure continuity of COVID-19 vaccinations for vulnerable groups and to increase health literacy among vaccine-hesitant patients.

Funding was directed for the healthcare team and not specifically for face-to-face GP time, which was of particular relevance to our practice as is allowed other team members to spend time discussing COVID vaccines with patients in an attempt to increase vaccination uptake.

As part of the program, participating practices and pharmacies carried out conversations about the benefits of vaccination with patients identified as vaccine hesitant and, where possible, helped them to access the vaccine. We were also supported to spend time identifying a vulnerable population group using clinical software and those who were under-vaccinated, to recall and discuss vaccination and to connect vulnerable populations to COVID-19 vaccine providers.

Ninety practices participated across the seven LGAs and the split was fairly even across general practice and pharmacies, with 42 general practices and 48 pharmacies participating.

During the first month of the program, 3722 conversations were undertaken by the participating practices – leading to 1739 extra vaccination doses.

In the second month of the program a further 3494 conversations with vulnerable patients took place and this culminated in an additional 1304 vulnerable and high-risk patients being vaccinated.

There were many good news stories during the primary care program relating to improved health literacy, and these are highlighted by participating practice staff below.

'Patients didn't think they needed it, but were vaccinated after discussions.'
'We were fortunate enough to have a family of anti-vaccinators who were then vaccinated, and we found this very rewarding after two years of trying to convince them.'
'Patients didn't know there was a fourth dose [second booster] and were vaccinated after explanation. They were mostly not aware as the media had ceased broadcasting the boosters.'
'One of our elderly patients was completely unaware that they had to get more than one vaccination to be fully protected. He thought he was doing the right thing, but as he did not have a mobile phone for SMS reminders none of the reception staff at the vaccination clinic followed up with him to book him in for subsequent doses. He was directed to reception and was able to get vaccinated on the same day.'
'An older gentleman who was severely immunocompromised believed he was fully immunised, but on further conversation it was explained that he wasn't. The patient really was pleased to be informed and proceeded to getting vaccinated that same day.'
'A patient was travelling overseas and was not aware they were eligible for a COVID booster dose. Considering they were travelling to a high-risk country, they were happy to be informed and booked in for a booster.'

Further good news stories were highlighted by the following examples showing how vulnerable populations were encouraged to get vaccinated.

'One conversation resulted in a family of three being vaccinated.'
'A 16-year-old Aboriginal girl had a third dose following a conversation with her doctor.'
'A pregnant woman was strongly anti-vax until she gave birth. After having extended discussions with the doctor and practice nurse post-delivery and witnessing COVID symptoms' impact variations on vaccinated versus non-vaccinated people, she was finally convinced to take the vaccine.'
'We assisted a young pregnant woman seeking a vaccination before travelling back home to South East Asia.'
'The GPs played an important role to provide home visits to people with disabilities and special needs who otherwise may not have had a chance to get COVID vaccines and the booster doses.'
'We had a customer who was the head of the family, and when I was speaking to him in his own language he decided to get vaccinated and was going to speak to the doctor about how safe it was to vaccinate his four children as well.'
'The good news story that stands out to me was being able to help and vaccinate a patient with mental health issues who lives in an isolated part of our region.'
'A 73-year-old with prostate and lung cancer was completely against the booster vaccine. However, after a conversation with him about the importance of the booster, I organised with the medical centre next door for him to take the booster.'

Overall, the findings on evaluating programs and the good news stories mentioned, as well as practice reports, indicate that the COVID Small Grants Program had many benefits for both the participating practices and patients.

Noted strengths included:

significant increase in vaccination uptake in vulnerable populations
development of SWSPHN relationships with practices and pharmacies who were previously disengaged
that the program was able to be implemented within the deadlines met.

Limitations of the program were noted as:

limited engagement from general practices in languages other than English
confusion from practices around invoicing and reporting
the fact that not all approved practices participated and were lost to follow up.

While the program had its limitations, overall it was certainly successful in achieving the stated objectives in increasing COVID vaccine boosters in vulnerable members of southwest Sydney's community. The feedback from GPs and the pharmacists involved, as well as the number of vaccinations administered, indicated that the program had been an effective way to support GPs and practices within the COVID-19 response.

Moving forward, any limitations to the program could be addressed with solutions such as:

directed outreach to Aboriginal and Torres Strait Islander and culturally and linguistically diverse services
invoice templates
more structured interaction with participating practices to attract engagement and give support where needed.

Overall, an extra 3043 southwestern Sydney residents who were unvaccinated or under-vaccinated benefited from this program by obtaining relevant immunisation.

I certainly found the assistance from the SWSPHN a beneficial and innovative way to use the most cost effective and efficient component of our health system – primary care – to deal with overcoming some of the issues relating to pandemic vaccination fatigue.

Certainly, it has highlighted the health benefits shown when adequate general practice funding is available, particularly in relation to the most vulnerable members of our community.

How collaboration can help counteract vaccine fatigue

Me: Sue the f-in lot of them.

m0ntysays:
April 5, 2023 at 11:32 am
I see Trump and Don Jnr have both posted pics of the judge's daughter on their socials. I am sure Cats will condemn this contemptible action.

It should receive the same level of condemnation as your condemnation of the crimes of communism, which were far worse than posting a photo on-line.

Murphy, a furniture dealer from Dublin, decided to expand the line of furniture in his store, so he decided to go to Paris to see what he could find .

After arriving in Paris , he visited with some manufacturers and selected a line that he thought would sell well back home. To celebrate the new acquisition, he decided to visit a small bistro and have a glass of wine.

As he sat enjoying his wine, he noticed that the small place was quite crowded, and that the other chair at his table was the only vacant seat in the house.

Before long, a very beautiful young Parisian girl came to his table , asked him something in French (which Murphy could not understand) , so he motioned to the vacant chair and invited her to sit down.

He tried to speak to her in English, but she did not speak his language. After a couple of minutes of trying to communicate with her, he took a napkin and drew a picture of a wine glass and showed it to her. She nodded, so he ordered a glass of wine for her.

After sitting together at the table for a while, he took another napkin, and drew a picture of a plate with food on it, and she nodded. They left the bistro and found a quiet cafe that featured a small group playing romantic music.

They ordered dinner, after which he took another napkin and drew a picture of a couple dancing. She nodded, and they got up to dance. They danced until the cafe closed and the band was packing up.

Back at their table, the young lady took a napkin and drew a picture of a bed.

To this day, Murphy has no idea how she figured out he was in the furniture business.

Trump won Wisconsin over Crooked by 0.77% in 2016.

Basement Brandon "won" Wisconsin over Trump by 0.63% in 2020.

I wouldn't be gloating for too long Muntard.

Either way, the likely Republican Senate super majority won by Republicans in Wisconsin today means your Demonrat Supreme Court Justice can now be impeached and convicted by the Wisonsin Senate! And why not, when you hold 22 of the 33 voting seats.

Have fun douchebag…

Wisconsin: "Dan Knodl says he would consider impeaching Janet Protasiewicz if he is elected to the Senate"

After that was Chris Barrie (ex head of the ADF) extolling the virtues of the UN and informing us Australia had already reached 1.5 degrees of warming and fighting climate change should be the defense forces number 1 issue.

I have no faith in these idiots. There is literally no point is signing up to "do your bit".

I see Trump and Don Jnr have both posted pics of the judge's daughter on their socials.

Little Cleo Smith's abductor sentenced to 11 years non-parole.

The court heard Kelly had created what the chief judge described as an "idealised fantasy world" which protected him from the "depressing" real world.

His fantasy world included his like of Bratz dolls, and that he had a number of doll 'children' for whom he had created social media pages.

Wackos of this sort will inevitably be incited to do the same thing he did by the media's glorification of trannies and draq queens… and their "fantasy world."

The Democrats have broken a gentleman's agreement and may live to regret these absurd ham sandwich indictments.

She's going off!

Is that really all there is to the Trump indictment? How pathetic

Michael Goodwin

Now that we've seen what District Attorney Alvin Bragg has, the old Peggy Lee song comes to mind.

Is that all there is?

Yes, that's all there is.

The charges against Donald Trump are almost exactly as predicted.

They are weak and, most important, political.

As such, they are shockingly-blatant punishment for Trump daring to become president.

In this sordid case, the letters D.A. stand for Democrat Attorney.

The charges are the crime.

Shame on Bragg for abusing his authority and turning his office into a partisan outpost.

The prosecutor who thinks most violent criminals are simply misunderstood youths just made history on a legal move that is breathtakingly flimsy.

His case is a pig and all the lipstick in the world can't make it beautiful or even passable.

Manhattan is a 24-hour crime scene where innocent citizens and visitors are assaulted, raped, robbed and killed, but the city's most famous and arguably most important law enforcement officer has been focused on weaving a fantasy.

Bad enough that Bragg does so little good.

Now he has done something extremely bad, something that will inevitably pit citizen against citizen and further divide a polarized nation.

It is of course no coincidence that his target is the former president and the leading presidential candidate of the opposition party in 2024.

In fact, this isn't really a criminal case at all.

It's a case of Trump Derangement Syndrome acting under the authority of law.

Nor is the timing a coincidence.

Consider that a trial, if it were to happen, would fall just as Republican primary voters would be making their choice for the presidential nomination.

That should count as election meddling.

Meanwhile, Bragg apparently aims to relitigate 2016.

By specifically charging that hush money payments involved falsifying business records and that they become felonies because they were made to improperly "influence the 2016 presidential election," Bragg aims to slay the Bad Orange monster and play the role of Hillary Clinton's avenger.

The implication is that she would have won if only Trump had admitted the truth about supposed flings with Stormy Daniels and Karen McDougal and if he hadn't allegedly paid off a doorman.

If Bragg believes that, I've got a Russia, Russia, Russia hoax to sell him.

And how about that first impeachment over the Ukraine phone call — is that somehow also a New York crime?

Then there's Clinton's private server and classified emails.

And the phony Steele dossier she paid for — is Bragg going to prosecute those cases next?

Of course not, and he wouldn't be prosecuting this case if Trump had he lost to her.

It turns out that Bragg, for all of his elite education and blather about social justice, is just another partisan who can't accept Trump's presidency as legitimate.

Take a number, pal.

I am ashamed to admit that I gave him too much credit.

Though I assumed the charges would ultimately be political, given that other prosecutors had passed on them, I did believe Bragg would spring a few surprises.

Nope, nada, nothing.

Just the ridiculous claim that 2016 voters were cheated, and that both federal and state election laws were violated as a result.

Though Bragg never said so, the implied suggestion was that if only voters had known, America would never had to suffer through the indignity of a Trump presidency.

The case is so far out there in crazy land that it forces the question of where are all the supposed moderate Democrats?

Surely they can't be comfortable having a former president and the Republican's leading candidate facing an openly biased prosecutor pushing a weak case.

While it's too early to say how much real jeopardy Trump is in, the immediate fact is that Bragg has made a huge contribution to Trump 2024.

By making the former president look like a victim of a crooked prosecutor and a partisan system, the DA confirms for millions of Americans that Trump is all that stands between them and the authoritarian left that will stop at nothing to get and hold power.

I want them to be wrong, but on days like this, I fear they are right.

Rep. Marjorie Taylor Greene??
@RepMTG

If President Trump can be charged for "falsifying business records" and hiding relevant information from voters in the 2016 election, then 51 people from the Intel community, who signed a letter stating the Hunter Biden laptop is fake, CAN BE CHARGED for hiding relevant information from voters in the 2020 election!

Or hey how about EVERYONE ELSE who suppressed and lied about the Hunter laptop story which withheld information from voters in the 2020 election!

Or what about charging Hillary Clinton, who paid for the FAKE Steele Dossier with her campaign funds, that the Deep State and MSM used to create Witch Hunt #1 with!

Once Lawfare starts it can be aimed back the other direction..

MTG's "disinformation" is always welcome here Dot ?

Yeah the Democrat dickless losers who troll her call her a "Confederate".

Brrring brrring! "Hello, this is Grand Kleagle Senator Robert C Byrd (D) (WV), (Ret). calling from hell!"

An actual disloyal racist traitor who secretly supported domestic terrorism.

Bragg's case is a legal mess — what is he even charging Trump with?

By Jonathan Turley

"We cannot and will not normalize serious criminal conduct," Manhattan District Attorney Alvin Bragg said of his indictment of former president Donald Trump.

Yes, the man who has routinely knocked down felony crimes to misdemeanors — or dismissals — actually suggested that he had no alternative but to charge Trump with 34 counts of falsifying business records.

After all, he insisted, our "business integrity" is at stake.

After all, as Bragg intoned with no sense of self-awareness, he has always believed that "the bedrock of the basis for business integrity and a well-functioning business marketplace is accurate record-keeping."

It is all about a well-functioning business marketplace — not his campaign pledge to bag Trump on some (unnamed) crime.

When people think Bragg, they think business.

The first indictment of a former American president was a historical moment and Bragg failed to rise to that moment.

Bragg released an indictment that was so vague on key elements that it is unclear what the grand jury thought it was voting on. He vaguely referenced state and federal election laws and later refused to add any details on how they relate to the prosecution.

The result is an indictment with the substance of a legal Slurpee: it was immediately satisfying for many with virtually no legal substance.

Bragg solved the problem over his uncertain authority by avoiding any specificity on that authority. He could have put "details to follow" in the caption of the indictment.

We may learn more from the bill of particulars, but this indictment is unintelligible for a legal perspective in understanding the basis for the prosecution.

After the arraignment, Bragg made sweeping references to state and federal election laws before saying that he didn't have to give such details. He just filed the first charges against a former president and refused to specify the basis for the felonies.

He then held a press conference and refused to answer questions about this basis because he "doesn't have to."

What is particularly maddening is that, while Bragg refused to explain the basis for the indictment, he did undermine his own case . . . whatever it may prove to be.

He insisted that Trump could not be allowed to use "fictitious legal services" for political purposes.

As with his claimed intolerance for criminal conduct, Bragg's professed outrage was bizarre given analogous conduct by Democrats like Hillary Clinton on campaign-finance allegations.

The Clinton campaign had previously denied funding the dossier, which was used to push false Russia collusion claims against Trump in 2016, and it buried the funding in the campaign's legal budget through former Clinton campaign General Counsel Marc Elias.

Last year, the Federal Election Commission fined the Clinton campaign for funding the Steele dossier as a legal expense.

Those fictitious legal services did not produce the same revulsion in Bragg or other prosecutors.

This is no time for the niceties of reason in an age of rage. Bragg showed that the only important thing was the name on the indictment caption rather than its basis.

As per his previous history, everything Trumpf is involved with gets soiled and ruined e.g. his businesses, the GOP, electoral process, legal system. Its good that charges have been listed and process can go ahead – if convicted, that's fine and if not also fine.

Just a shame that USA used to be considered a good version of democracy to be emulated … now its a clown-show with no winners.

Brrring brrring! "Hello, this is Grand Kleagle Senator Robert C Byrd (D) (WV), (Ret). calling from hell!"

Would that be Hillary Clinton's "friend and mentor" Robert Byrd?

Trump must come forward and speak out against the clot shot.

HA! It's all to with pride. He genuinely believes 'Operation Warp Speed' was an achievement when in reality the mRNA shots were prepped, patented and ready years beforehand. All he has to do come out and admit he was lied to from the people around him. It's his biggest f*ck up along with saying the jabs help save millions of lives. That was 100% absolute bullshit.

Just admit it, ask for forgiveness and then go scorched earth on the deceivers….he should have stayed in Florida and let the pressure heap on Ronnie. JC is right with him placing faith in the
DEM controlled justice system in New York. Bad move from Trump, however, as other have said, he'll likely get off with the appeals process.

As for the rest if the clip, the USA as it stands is broken. Anyone suggesting it is a bastion of freedom for the West is a deluded imbecile.

———–

Stew Peters Show:

The doctors at HeroicDoctors.com can help you protect your family from the spike protein and also know the truth about how the fake pandemic was used to steal the election from President Trump.
Anti-Trump bias will guarantee that President Trump will not get a fair trial in New York City.
Dr. Paul Alexander is back to talk about the multi-year scheme to take down an American President.
Political speech has been criminalized under Biden's totalitarian regime.
The judge will try to silence Trump with a gag order.
Biden is doing all of this for the expressed purpose of interfering in future elections.
The Covid pandemic was used to damage Trump and steal the election.
These bogus charges and show trial will be used in the same way.
If the Deep State succeeds in convicting and jailing a former President of the United States it will mean the end of America as we know it.
Trump must come forward and speak out against the clot shot.

The Never Ending Quest To Take Down Trump: TREASONOUS Deep State ATTACKS Trump With 30 Bogus Charges

Pride? F*ck pride! Trump needs to take note of this with his BS, OWS, so called jab roll out.

SMH via DM:

Party sources said Liberals will support recognition of Indigenous people in the constitution, but not in the form of a Voice, the Sydney Morning Herald reports.

However, the party will also commit to compromising with Labor on the wording of the proposed constitutional amendment after a parliamentary inquiry presents its findings on the subject at the end of May.

'This is not a hard "no", despite what Labor will say,' one Liberal MP said.

So they oppose the Voice but will still work to make it more likely to be approved.

Mmm.

I think we need to shut down the ALP till they deal with the child molesters in their own ranks..

Former MP Milton Orkopoulos guilty of child sex abuse and drugs charges

Thier proven track record of cover ups and intimidation of witnesses is abhorrent to all outside the party.
https://www.theaustralian.com.au/news/latest-news/mps-exstaffer-to-show-the-bastards/news-story/71ccf26f6b4c55c95ce8952529f67321

Giving evidence in the NSW Supreme Court on today, Gillian Sneddon said she felt "traumatised by the ordeal" of mediation talks last October over her battle for compensation.

"In the days that followed I just thought, 'I will show the bastards'," she said.

Ms Sneddon was explaining what prompted her decision to nominate as an independent candidate in this month's NSW election in Orkopoulos's old seat of Swansea in Newcastle.

She is suing NSW Legislative Assembly Speaker Richard Torbay, who was effectively her employer, and the state of NSW.

She says she was harassed, bullied and victimized in the Swansea electorate office for almost a year after she reported an October 2005 phone call from a man who said he had been sexually abused by Orkopoulos since he was 15.

Either way, the likely Republican Senate super majority won by Republicans in Wisconsin today means your Demonrat Supreme Court Justice can now be impeached and convicted by the Wisonsin Senate! And why not, when you hold 22 of the 33 voting seats.

Impeach and convict for what? Oh right, that's doesn't matter.

Virginia teacher shot by six-year-old boy sues school for $40m
Joshua Thurston
Tuesday April 04 2023, 11.35am BST, The Times
Law
United States

An American teacher shot by one of her six-year-old pupils has filed a $40 million lawsuit against school officials, alleging gross negligence for ignoring warning signs about the child's "history of random violence".

Abigail "Abby" Zwerner, was shot on January 6 in the upper chest and hand and spent a fortnight in hospital.

The 25-year-old school teacher underwent surgery four times as a result of the shooting.

The unidentified boy brought a pistol in his backpack to Richneck Elementary School in Newport News, Virginia. According to investigators, the firearm belonged to the boy's mother and had been purchased legally.

Despite being injured, Zwerner managed to get her class of about 20 students to safety before calling for help. "She is a trooper, she is a hero," Steve Drew, the police chief, said after the incident.

Zwerner alleged that school administrators ignored multiple instances about the child's behaviour. The lawsuit stated that last year the same boy "strangled and choked" his kindergarten teacher, was abusive to staff and would chase students with a belt to whip them.

The boy's family has said he suffers from an "acute disability" and is rarely at school without a parent present.

The crosstabs from the Newspoll on the Voice are brutal. The only demographic who opposes it are uneducated retirees. It's not a class thing, even men and Christians are in favour overall. People who oppose the Voice are mostly dumbarses who don't have a stake in the future and want to burn it all down. Cats, in other words.

The Libs throwing their hat in with you lot is laughable. Welcome to electoral oblivion, losers.

The Wisconsin Democrat judge won her SC election by 10 points. Perhaps they should convict her of being a Democrat. Might as well make it official.

Wise words, m0nst.

They'd have been laughed at only a decade ago, but now they're spot on. If they are going down the route of political charges – and it sure does seem that way – then at least a bit of honesty is in order…

C.L. says:
April 5, 2023 at 2:13 pm
SMH via DM:

Party sources said Liberals will support recognition of Indigenous people in the constitution, but not in the form of a Voice, the Sydney Morning Herald reports.

I see, they want to be half virgin and half pregnant. What else could we expect from those idiots.